Professor to Fly with The Blue Angels
As a kid, Dr. Timothy Sorenson always wanted to be an astronaut.
He'll soon get a chance to experience the next best thing when he flies with the U.S. Navy's famous flight demonstration squadron, the Blue Angels, at 9 a.m. on Wednesday, July 18.
His flight coincides with the Sioux Falls Airshow 2012, set for July 21-22 on the campus of the South Dakota Air National Guard.
Sorenson, an assistant professor of mathematics, will fly in the back seat of an F-18 Hornet as part of the Blue Angels' K-I Rider Program. He was selected, officials say, because of his work to expose mathematics and physics majors to career opportunities in the military, law enforcement and government.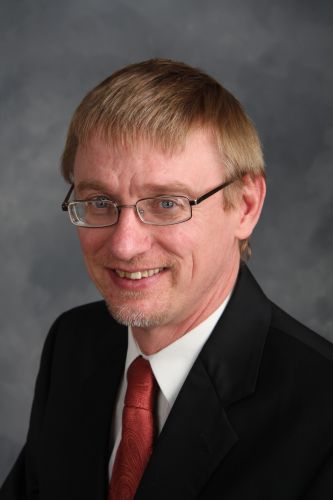 A lover of aircraft and a frequent attendee of the annual OshKosh Experimental Aircraft Association air show at Wittman Regional Airport in Oshkosh, Wisc., Sorenson is looking forward to the experience.
"I had to clear it with my wife and three kids (ages 21, 24 and 28) first. They gave me the 'O.K.' so I'm going," he said, laughing.