165 Students to Study Abroad Over J-Term
In January, 165 Augustana students will spend the month immersed in 32 countries on six continents throughout the globe for an intense, first-hand study of history, language and culture.
These real-world courses are part of Augustana's January Interim, a four-week session designed for curricular exploration and enrichment. Dubbed J-Term, the session gives students the opportunity to study abroad and partake in special one-time topic courses.
The students will complete their studies through the Upper Midwest Association for Intercultural Education (UMAIE), various Augustana programs and independent studies. Among the areas students will travel to include: New Zealand, India, Ecuador, Norway, Costa Rica, Ireland, Haiti, Hong Kong, Spain, France, Italy, Rome, Greece, South Africa, Cuba, Thailand, Australia and England. The largest group traveling abroad is The Augustana Choir, whose 54 members will spend January performing in Austria, the Czech Republic, Germany and Poland while studying under Dr. Paul Nesheim, associate professor of music and director of The Augustana Choir, Dr. Michael Nitz, associate professor of Communications Studies and coordinator of International Studies, Dr. Scott Johnson, associate professor of music and chair of the Department of Music, and Brad Heegel '76, tour coordinator and coordinator of Arts marketing and development.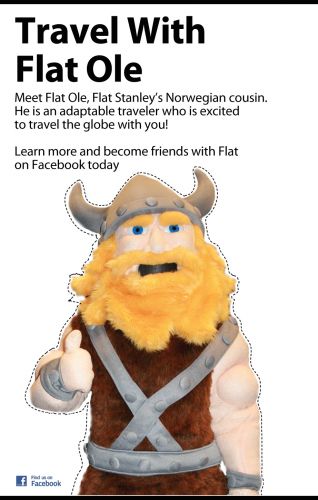 "It's no secret that our world is becoming a smaller place. At Augustana, we know and understand that in order to compete in a global economy, our students must experience different parts of the globe firsthand. It's why we work hard to encourage them to explore, discover and learn about foreign places, different cultures and ancient histories. By doing so, they'll acquire the perspective they need to make informed decisions and drive change in the future," said Rob Oliver, president.

In addition to The Augustana Choir's tour and study in Europe, the following Augustana faculty members are teaching J-Term courses abroad:
Dr. Dan Howard and Dr. Carrie Hall (Biology): "Explorations in Aotearoa II: The Biogeography and Culture of the New Zealand South Island" 
Dr. Sandra Looney (English) and Dr. John Pennington (Music): "Dharma: Life, Religion and Music in Contemporary India"
Vickie Reiff and Patricia Waltman (Nursing): "Leadership in Professional Nursing in Ecuador"
Dr. Pam Schroeder (Nursing): "Leadership in Professional Nursing in Norway"
Dr. Cory Conover (History) and Dr. Stephen Minister (Philosophy, Religion and Classics): "Inside the Revolution: Life in Socialist Cuba"
Sam Ogdie (Modern Foreign Languages): "Arab and Jewish Influence in Spain and Morocco" 
Dr. Muriel Larson (Nursing): The Greek Connection: "Embracing Transcultural Caring in Ancient and Modern Greece"
Dr. Reynold Nesiba (Economics): "The Political Economy of Thailand"
Shelly Gardner (Business): "Sport Management in Australia"
Learn more about the International Programs Office.