Following Boston Bombings, Dozens "Run for Joy"
Following last week's bombings at the Boston Marathon, more than 70 runners and walkers participated in today's "Joy Run," an event organized by Dr. David O'Hara, associate professor of philosophy and classics, to promote the idea that "because we exist, we should not forget to live."
The run, which circled campus, began at 2:26 p.m. and stretched for 2.62 miles (one tenth of a marathon). 
Watch the video from KSFY-TV reporter Mark Roper.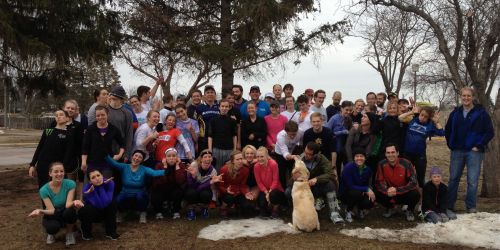 KSFY News - Sioux Falls, SD News, Weather, Sports