All-Way Pedestrian Crosswalk Debuts at 33rd Street and Grange Avenue
A new all-way pedestrian crosswalk — also known as a pedestrian scramble — has debuted at 33rd Street and Grange Avenue.
---
The City of Sioux Falls recently redesigned and programmed the intersection of 33rd Street and Grange Avenue on the campus of Augustana University as the city's first pedestrian scramble.
The pedestrian scramble temporarily stops all vehicular traffic, allowing pedestrians to cross an intersection in every direction at the same time. As part of the implementation, new crosswalk lines were painted and the intersection's pedestrian signals were reprogrammed. When a pedestrian requests access, all traffic signals turn red and pedestrians can safely cross in any direction, including diagonally.
The 33rd Street and Grange Avenue intersection is the busiest pedestrian crossing in Sioux Falls.
"We're excited to offer a safe new way for pedestrians to travel across 33rd Street," said Mark Cotter, Director of Public Works for the City of Sioux Falls. "Students and visitors can quickly and safely get to class and activities."
"A pedestrian scramble was a logical fit for 33rd and Grange due to the high volume of pedestrians in this area," said Rick Tupper, associate vice president for university services. "This is a more efficient way for pedestrians to move between the north and south parts of campus."
The intersection's new configuration was completed on August 3.
Pedestrian Scramble Crossing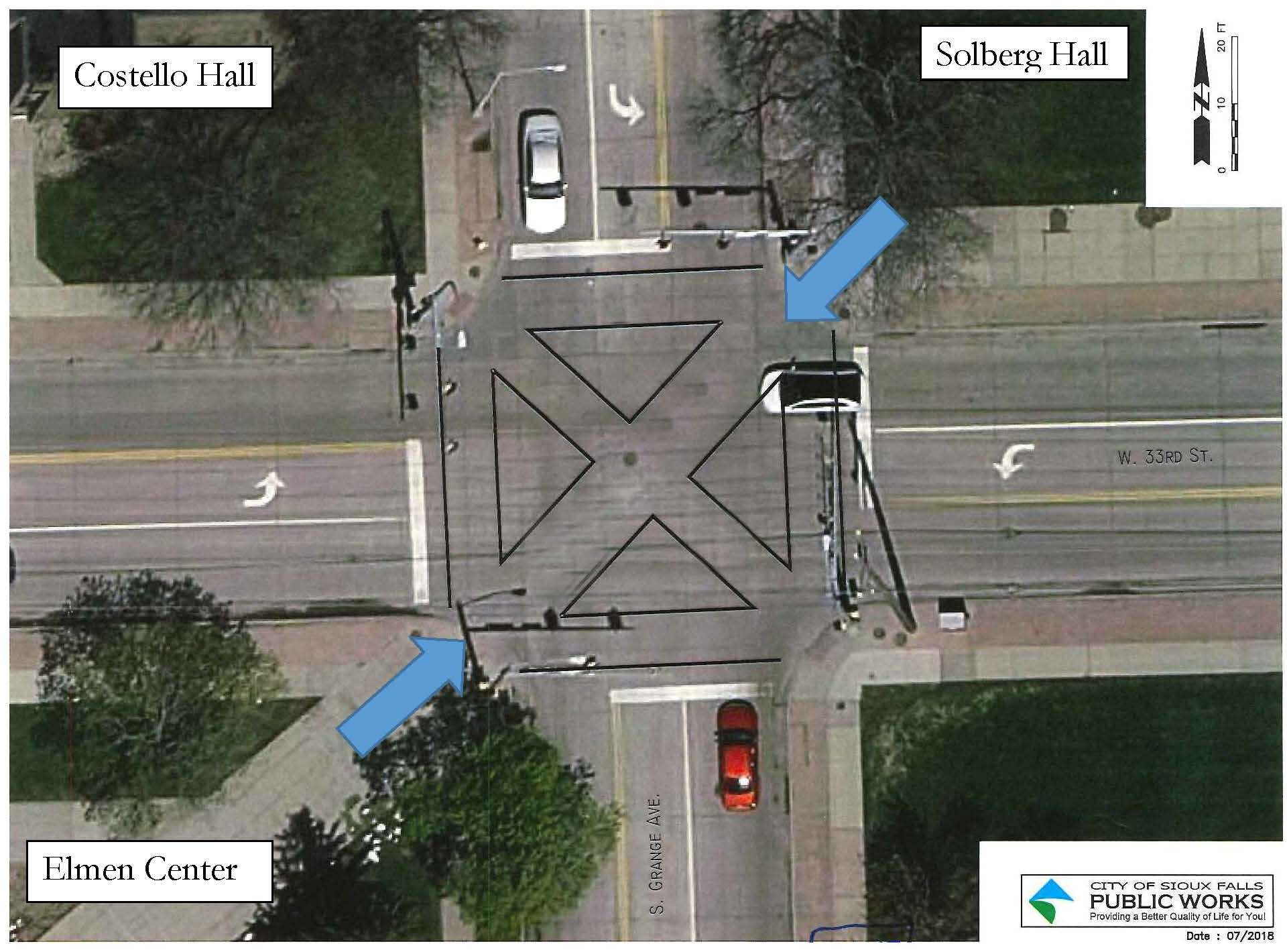 ---
Rick Tupper
Associate Vice President for University Services
Augustana University
605.274.4499