Augustana Celebrates Alumni in the Arts
Five former student artists who excelled in their chosen artistic field were the first inductees in the Augustana Arts Hall of Fame. The honors were presented during Viking Days 2016.
2016 Augustana Arts Hall of Fame Inductees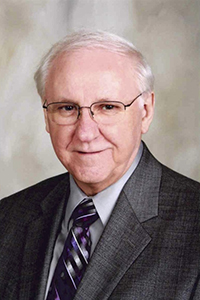 Alan Stanga '60 has been involved with teaching and directing music for more than 40 years. Stanga was the supervisor of vocal music for the Rock Valley Community Schools in Rock Valley, Iowa; the director of choral music and department chair at Sioux Falls Lincoln High School; and directed choral music and was the fine arts chair at Sioux Falls Roosevelt High School. He also directed and taught at a number of camps, judged music contests and all-state competitions, and guest directed community and state choirs in South Dakota, Minnesota and Montana. Stanga has received a number of awards for his accomplishments, including the South Dakota American Choral Directors Association Lifetime Achievement Award in 1995.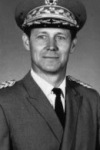 Dr. Leland Lillehaug '51 is best known as the face of the band program at Augustana for 35 years. After graduating from Augustana, he earned a Fulbright Scholarship to study music in Vienna, Austria. He later went on to earn his master's degree and his doctorate from Eastman School of Music in Rochester, New York. He worked as the high school band director in Waverly, Iowa, before returning to Augustana to become the band director in 1956. During part of his tenure he chaired the Music department, developed a robust band program and built the Augustana Marching Band, which, at its height, included 110 members. Lillehaug also formed the Augustana Concert Band and the Varsity Band and helped build a highly popular band festival for high school band students (now in its 59th year).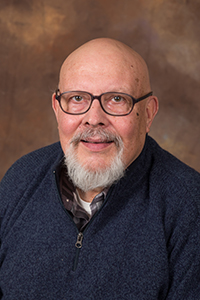 Stan Eitreim '67 joined the Augustana Music Department as an Administrative Assistant in 1975 and remained in that position until his retirement in 2010. "Stan the Man" was, according to most who knew him, the "glue" that held the department together for 35 years. He was a walking/talking encyclopedia of department history, inventory, scheduling and more. Eitreim devoted his professional career to Augustana Music and to the students and faculty who were a part of the program. He recorded every single performance and could fix any issue in the Music wing, from a broken valve on a tuba to burned out lights high above Kresge Recital Hall. It is because of Eitreim's devotion that he was awarded the "Augie Pride" award in 2002. Now happily retired, he travels extensively in his motor home visiting Augustana friends and colleagues throughout the country.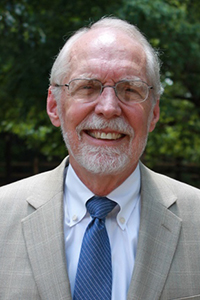 Dr. Bruce Halverson '66 is an accomplished educator and director of theatre. After earning his Ph.D. from the University of Washington in theatre history in 1971, he directed numerous performances throughout the 1970s, 1980s and 1990s. He worked with award-winning actors, producing and directing pieces he occasionally even co-authored. In addition to his professional stage work, Halverson served as dean of the School of Theatre at Florida State University, as well as artistic director and chairman of theatre departments at various universities, including the University of Illinois, Grinnell College, Ithaca College, and the National Institute for the Deaf. Halverson returned to Augustana in 2000 as the 22nd president. Upon his retirement in 2006, he assumed the presidency of the South Carolina Governor's School for the Arts and Humanities.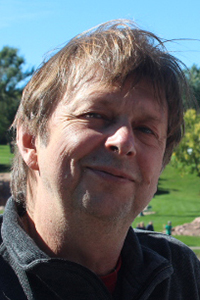 James Cambronne '74 is a Boston-based visual artist and educator and is a professor of fine art at the Massachusetts College of Art and Design. Cambronne has had solo exhibits at galleries across the United States, and he is currently represented by Alexandre Gallery in New York. He has worked as an independent artist in printmaking, painting, sculpting and drafting. For the past 40 years, he has been a master printer in intaglio and lithography and an art instructor for the past 30 years, teaching full-time at Yale University School of Art, Maine College of Art, San Francisco Art Institute and Portland State University. Currently, Cambronne is working on a project he started in 1998 entitled Days of May. This project is a single piece that consists of 31 paintings, a painting for each day.