Dr. Mitch Kinsinger Named Associate VP for Academic Affairs
Augustana today announced that Dr. Mitch Kinsinger has been named associate vice president for Academic Affairs.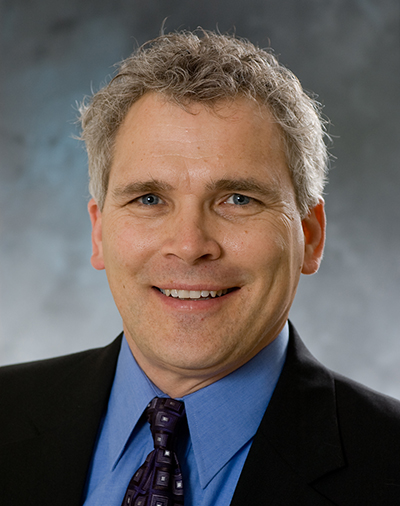 In his new role, Kinsinger will work across campus on curriculum development and innovation, faculty development and student success initiatives. He will also provide leadership to the undergraduate general education program and college level assessment and accreditation initiatives. He will begin his appointment in January 2015.
Kinsinger currently holds the Marvin and Jerene DeWitt Endowed Religion Professorship and serves as chair of the Religion Department at Northwestern College in Orange City, Iowa. His research interests include Colonial American religion, religious pluralism and American evangelicalism. Kinsinger graduated from Wheaton College (Illinois), has a Master of Divinity from Western Theological Seminary, and a doctorate from the University of Iowa.
"We are delighted that Dr. Kinsinger is joining the Augustana academic leadership team," said Dr. Susan Hasseler, senior vice president for Academic Affairs and dean of the College. "With his extensive experience in leading academic initiatives and deep appreciation for Augustana's mission and tradition, I know he will serve our faculty and students very well."
"I am very excited to come alongside the great work that is happening at Augustana," Kinsinger said. "Faculty, staff and students have been engaging and welcoming and I look forward to serving them. I'm eager to be a part of a capable leadership team that wants to keep Augustana regionally and nationally recognized for education that is rooted in the liberal arts. Plus, my Norwegian Lutheran grandfather, Magnar Hjelmstad, would be thrilled with my new opportunity."