Get to Know the Class of 2019
Sailing in from near and faraway lands, a new crop of Vikings have arrived on campus.
On Sunday morning, first-year students officially moved into Bergsaker and Solberg Residence Halls, greeted by Viking Guides clad in yellow t-shirts saying "Welcome to Your Viking Home." They come from 18 states and 16 countries around the world and, together, they are the Augustana Class of 2019.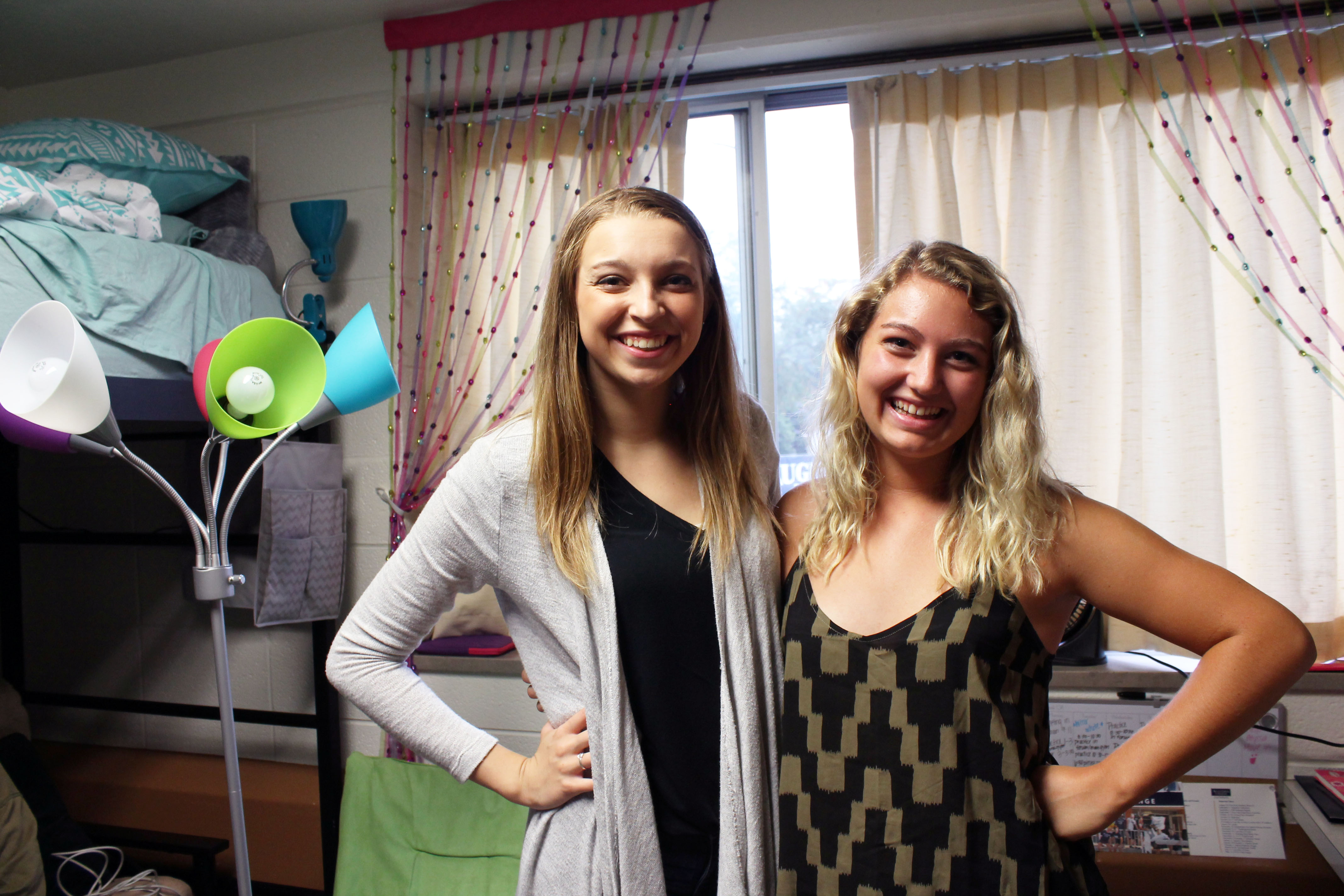 Coming from Owatonna, Minnesota, Haley Benjamin (shown, at right) is looking forward to city life.
"Sioux Falls is so exciting, I can't wait to explore it and experience all the activities they have here," said Benjamin.
She says she is also excited to meet new people, including her roommate Alyssa Fiferlick (shown, at left) from Sioux Falls. Benjamin is a pre-medicine and biology major while Fiferlick plans to study business management.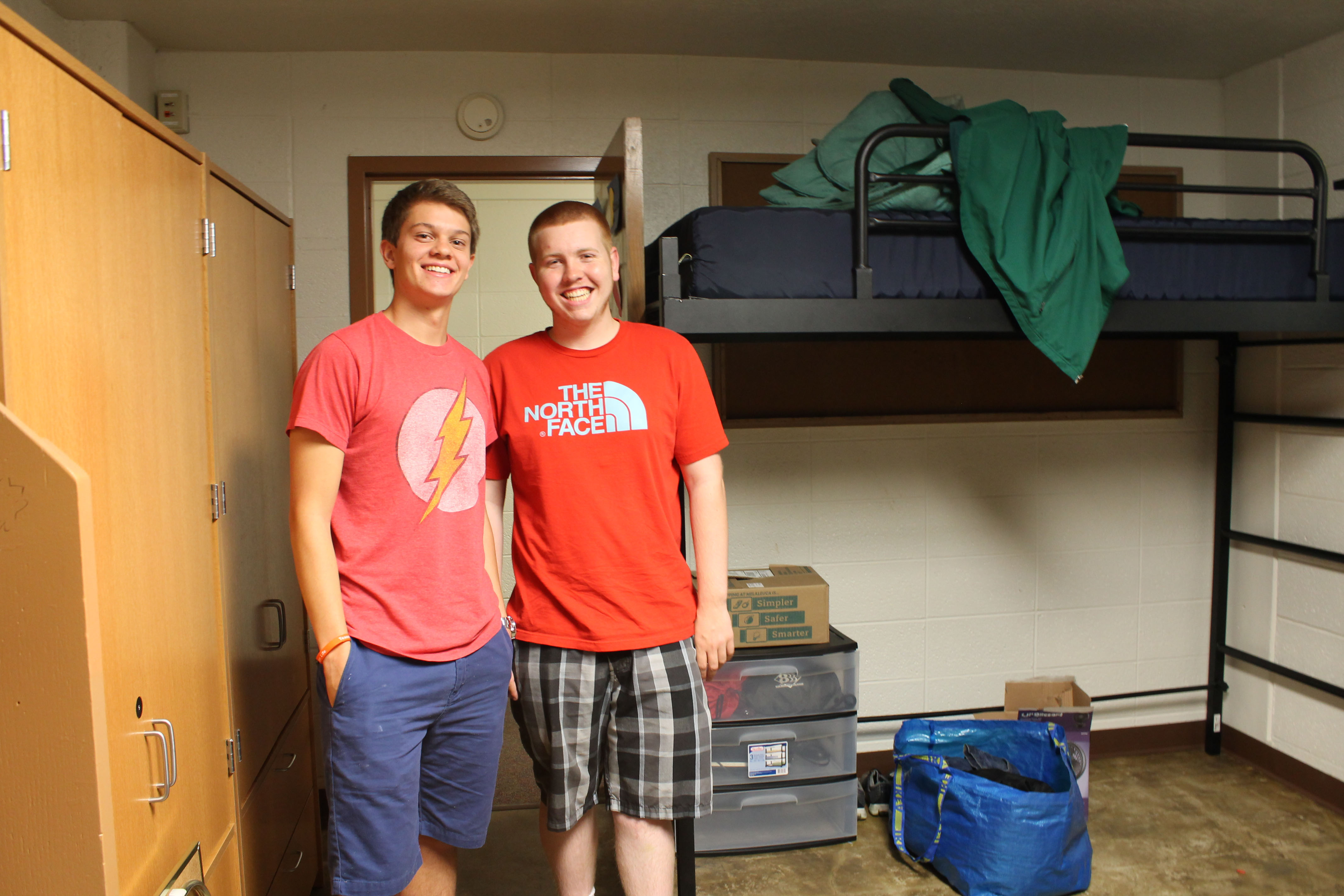 On another floor in Bergsaker Hall, Mason Pflieger (shown, at left), a math major from Woodbury, Minnesota, and Ben Borson (shown, at right), a political science and history major from Kingston, Washington, have begun settling into their room. Borson is no stranger to Augustana as his dad Luke Borson '86 is an alumnus, and his sister Samantha Borson '16 will graduate this year. He grew up hearing about his dad's alma mater and more recently about his sister's experience.
"They talked a lot about the academic rigor, the sports (Samantha plays soccer for Augustana) and the atmosphere. It's a fun place," Ben said. "I'm looking forward to meeting new people and the different challenges from high school that college will bring."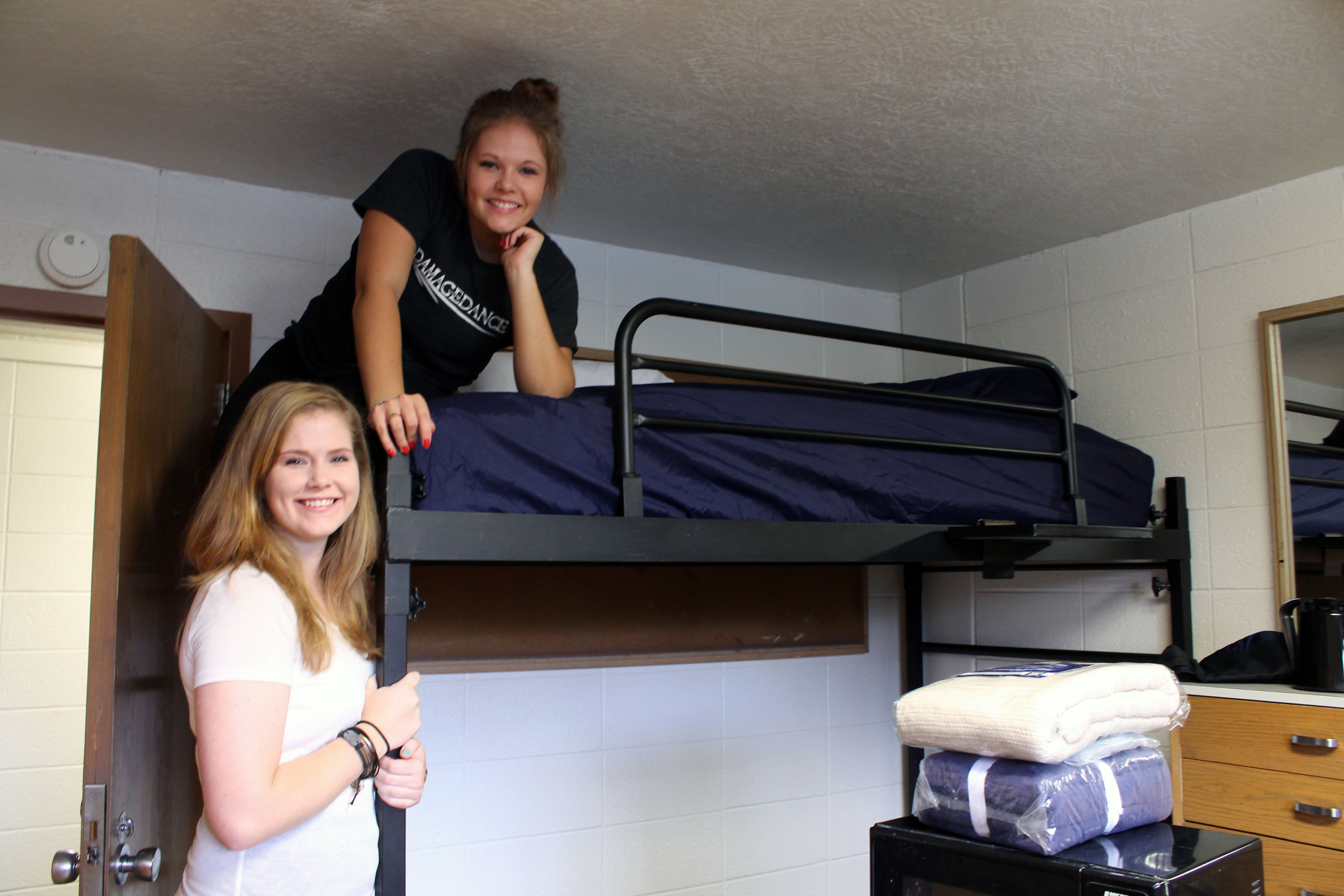 Also carrying on the Viking tradition are two roommates in Solberg Hall: Kaitlyn Junso, a biology major from Sioux Falls, and Sarah Nolan, a nursing major from Sioux Falls. Kaitlyn's father, Robert Junso '90 and Sarah's mother, Anne Balfany Nolan '91, and grandmother Linda Balfany '65, all attended Augustana.
Being the first to attend Augustana University is exciting for both Nolan and Junso.
"I like it," Nolan said. "It makes it seem bigger and more established."
The Class of 2019 will learn more about Augustana University and mark the start of the 2015-16 academic year at Opening Celebration, set for 10:30 a.m. on Tuesday, Sept. 1, at Kirkeby-Over Stadium.
Move-in day activities continue for Augustana first-year students with a kickoff at the Elmen Center, picnic with President Rob and Angie Oliver and an opening night activity in the Elmen. Welcome Week events and activities will take place throughout the week.