Planting Seeds of Sustainability: Augustana Student Restores Prairie Habitat
Written by University Writer Betsy Mans
Where others saw some barren land, Mia Werger '22 saw an opportunity ripe for the planting. Werger recently spearheaded an effort to turn unused space into a native prairie garden. Situated next to the university's Archeology Lab Annex, the 200-square-foot of land was planted with 100 types of prairie grasses. 
"Things began when I spoke to Director of Sustainability and Environmental Studies Dr. (David) O'Hara," Werger shared. "He oversees a sustainability grant. After I spoke to him and wrote a proposal and plan to implement the garden, I was able to use the grant money to purchase seeds, put in fences and re-landscape the area. I also transplanted grasses from former ecology professor Dr. Craig Spencer's yard," she explained.
O'Hara had previously been published in one of the foremost environmental magazines Orion. Werger had written about the garden in O'Hara's Environmental Philosophy class and encouraged her to submit the paper to the same journal. While humble about being published, Werger shared how the magazine "takes really important, subtle scientific topics and connects what scientists know with what the rest of us know."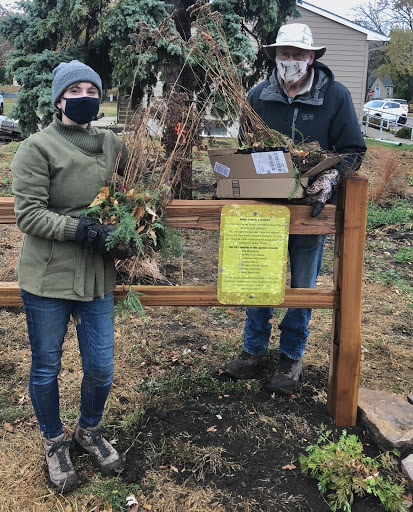 An excerpt from Werger's article reads, "We have erased the prairie from our collective consciousness. And this consciousness is the real soil in which the prairie must now be reestablished." 
Werger's goals in planting the garden were to raise awareness of disappearing habitats and restore a natural prairie biome on campus.
A wonderful attribute of native plantings is that they are compatible with South Dakota's climate and built to withstand the elements. The plants have adapted over time and require little to no maintenance, saving money and resources. Additionally, the plants serve as a natural habitat for animals and insects, spurring plant growth via pollination. 
Some of the plantings include little bluestem, milkweed, coneflowers, Indiangrass and pasqueflower, the state flower of South Dakota. 
"The garden is meant to expand our concept of community," Werger stated. "Whoever walks by and sees the place we are at — this specific place with humans, plants, landscape and animals and the food, shelter and beauty it offers — I hope it sparks ideas and opens our eyes to the prairie disappearing. This is part-education, part-sanctuary."
The expression "anything worth doing doesn't come easy" applies to the garden in various ways. With the help of O'Hara, Werger was able to come up with plausible ideas. 
"We hit a couple of snags with red tape with what I wanted to do. Dr. O'Hara would help me think bigger, and how this project was worth it. He was the backbone of making the idea come to life," Werger attested. 
As the liberal arts are a core value of Augustana, people connect in various ways across campus. For example, Werger is a biology major minoring in American Sign Language, while O'Hara is a professor of philosophy. 
"Everything is connected," Werger said. "Even though campus didn't offer an environmental studies major until last year, I was still able to learn about the science of sustainability. How to communicate. How economies and policies work. How to make change." 
The garden took many moving parts to come to fruition. "From educational signs, plants, access to the greenhouse and talking to economists on how to make things possible financially, the faculty and staff at Augustana have been super supportive to help me figure out how to achieve things in a way that works, helping me to succeed," Werger expressed.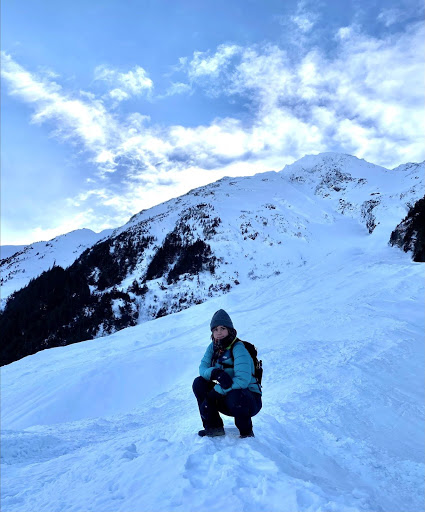 Pitching in and helping to do their part, students, faculty and staff willingly demonstrated one of Augustana's core values: service. All work done on the garden was volunteer and not for credit. 
"People stepped up and learned a lot about service through this," Werger shared. "It's important to do things for the good of the community, even if it doesn't hit your pocketbook. You do it to make things better." 
The garden teaches campus and community alike about environmental responsibility and serves as inspiration for future efforts. For now, Werger is taking her next step at the University of Alaska Anchorage this semester, studying ecology and climate change through the "Semester by the Bay" program in Homer, Alaska. Augustana looks forward to the next project in advancing sustainability across campus. 
---
Media Inquiries: Contact Jill Wilson, public relations and communications strategist.