Rec Services Staff
The Augustana Recreational Services staff looks forward to assisting you. Contact them through email at the below addresses — or call 605.274.4637.

Mark Hecht
Director of Recreational Services
605.274.4310
mark.hecht@augie.edu
Mark Hecht has been Director of Recreational Services since 1988. Prior to his current position at Augustana University, he previously worked as a teacher/coach at Aurora High School in Aurora, Nebraska, for four years. He graduated with an M.S. in Kinesiology from the University of Minnesota in 1992 and graduated cum laude with a B.A. in Health, Physical Education, and Recreation from Augustana University in 1984. Mark has been a member of NIRSA (National Intramural Recreational Sports Association) for 27 years, serving the Association in a variety of capacities. His past NIRSA contributions include being a member of various committees including Professional Ethics, Nominations and Elections, and NIRSA Blue Ribbon committee; Presenter at NIRSA Region V Conferences and Minnesota State Conferences; and South Dakota/North Dakota NIRSA State Director and winner of the 2009 Regional Award of Merit.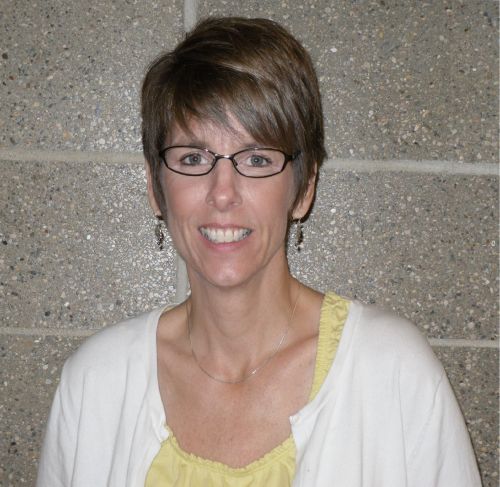 Carmen Hecht
Senior Associate Director of Recreation
605.274.4638
carmen.hecht@augie.edu
Carmen Hecht (a native of New Brighton, MN) has been at Augustana University for the last 35 years. She earned her bachelor's degree from Augustana University in 1987 in Health, Physical Education and Recreation with a coaching endorsement. She then went on to finish her Masters degree in Secondary Education in 1991. While a student at Augustana she played on the Varsity Volleyball team where she was Captain, All-Conference (3 yrs), NCC Player of the week and made several all -tournament teams. She is part of the 1,000 Kill club and is 2nd all time in career service aces. In 1988 she went on to become the Head Volleyball Coach for two years (record 43-42). In 1990 she joined the Recreational Services Department as a Assistant Director where she continues today. From 2003-2007 she was the State Director for the National Intramural and Recreation Sports Association. Carmen has been a member of NIRSA (National Intramural Recreational Sports Association) for 20 years.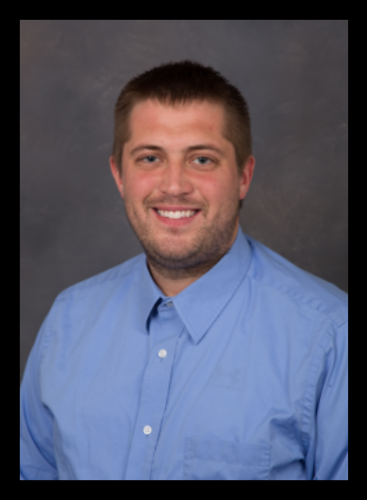 Kiefer Lunn
Assistant Directorof Recreation — Intramurals
605.274.5002
kmlunn13@ole.augie.edu
Kiefer Lunn, a native of Pipestone, MN, is currently in his 6th year with Recreational Services. This will be his second year as the Assistant Director of Intramurals. Kiefer graduated in May of 2015 with a Bachelor of Arts degree in Sport Management from Augustana University and also graduated in May of 2017 from Augustana with his Master of Arts in Sports Administration and Leadership.  While at Augustana, he had an internship with the Augustana University Athletic Department and was also a Team Leader, and Graduate Assistant for Augie Rec Services. Outside of Augustana he has had internships with the Sioux Falls Canaries and the Sioux Falls Stampede of the United States Hockey League, an organization that has won back to back USHL Organization of the Year Awards. He has been the Head Umpire for Little League Baseball in Pipestone, as well as the volunteer assistant coach for the Pipestone VFW baseball team. Kiefer has also been the assistant coach for Sioux Falls East Post 15 Junior Legion baseball team for 3 years, who were 2016 South Dakota State Runner-Ups, as well as the 2017 South Dakota State Champions and Central Region Plains particiapants.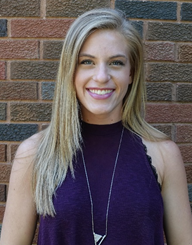 Lydia Lindberg
Assistant Director of Recreation — Group Fitness
605.274.4604
Lydia Lindberg, a native of Andover, MN, graduated from Augustana University in May of 2016 with a Bachelor of Arts degree in Mathematics and Biology. Lydia worked with Recreational Services all 4 years that she attended Augustana. During those 4 years, she worked in a variety of roles including Office Staff member, Weight Room Supervisor, Water Assistant, Swim Lesson Instructor, New Staff Recruiter, and Team Leader. As a team leader, Lydia led a group of students through training, team bonding and service activities, and the planning and executing of Late Night events for Augustana students to enjoy on Saturday nights. Now, in her 6th year with Recreational Services, Lydia will continue in the role of Assistant Director - Team Leader Manager and will provide guidance and support to the current team leaders. 

Brita Cauble
Learn to Swim Coordinator
605.274.4636
Brita Cauble, a Sioux Falls, SD native, is pursuing her Bachelor of Arts degree in Business Administration with an emphasis in management and a Spanish minor. While at Augustana, Brita has had internships at Sanford Health and the American Heart Association. Brita has worked for Recreational Services and the Learn to Swim program for 8 years now. Throughout this time she has worked in a variety of roles as a Water Assistant, Lifeguard, Swimming Lesson Instructor, Office Staff member, and Learn to Swim Student Coordinator. As the Student Coordinator, Brita was responsible for training and leading Learn to Swim staff as well as building strong relationships with swimmers and their families. Brita has grown up around the Elmen Center pool as a participant of the Learn to Swim program and as a synchronized swimmer with the Sioux Falls Cygnets for 8 years. Brita is now in her second year as the Learn to Swim Coordinator.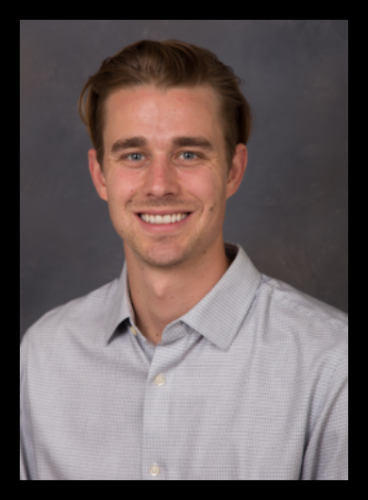 David Schulz
Assistant Director of Recreation - Outdoor Program
605.274.4639
David Schulz is in his second year as the Outdoor Recreational Program Coordinator/Director. David graduated from high school at Westbrook Walnut Grove (WWG) in 2006, he also attended classes at SDSU before leaving to work with YWAM (Youth With A Mission), a Christian missions organization in Oxford, New Zealand. While with YWAM David began rock climbing and eventually he lead teams of Climbers and Backpackers throughout India, Nepal, New Zealand and Thailand. Since moving back to the states he has been actively climbing in the Midwest and was married to his wife Sarah.