Light Up the Night
Event Details
---
Date: September 19, 2015
Times: 5:30 - 10 p.m.
Location: Karras Park, home of Ronken Field at Augustana University
Ticket Info: $100 per person or $750 per eight-person table; includes dinner, entertainment, and drinks the entire evening.
Join us for dinner and entertainment to benefit Augustana Viking Baseball and Softball on Saturday, Sept. 19. All the festivities will take place at Karras Park, home of Ronken Field. The night will start off with a social, giving you an opportunity to mingle and have some drinks before dinner. You can walk around and check out the turf infield and spacious first-base dugout where your beverages will be served. Check out the suite at the top of the grandstand and watch a game on one of the TVs.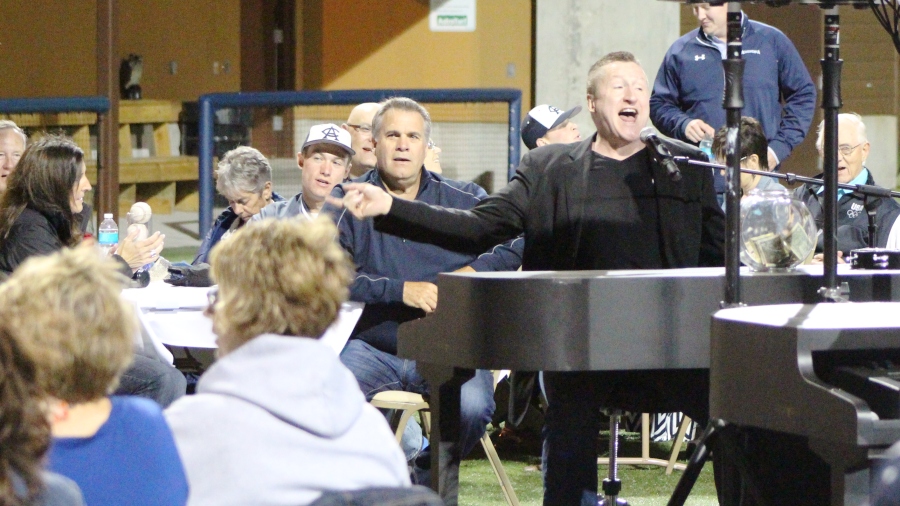 Once you sit down for dinner, plan on relaxing and being catered to for the rest of the evening. Your dinner will be served by the Augustana baseball and softball student-athletes. They will take care of you, topping off your drinks as needed and providing some interactive entertainment during the event.
A dueling pianos act is something that is a combination of music and comedy. If you have never been to a show before, it is a "must" to experience. For those of you who have been, you know how much fun the interactive entertainment can be! This is your chance to have a great time, at a unique event, and get to know some of our fine student-athletes at Augustana. The entire evening will be held on the artificial turf infield. In case of inclement weather, we have an indoor back-up, so rain or shine the event will go on.
Attire is casual so you are free to dress comfortable or even "style up" for the evening if you so choose. Don't miss out; a fun time is guaranteed to be had by all!
Saturday, Sept. 19, schedule:
5:30 p.m. — Social
7 p.m. — Dinner
8 p.m. — Entertainment by 176 Keys Fun Pianos
Tickets include dinner, entertainment and drinks the entire evening. All proceeds benefit Augustana Viking Baseball and Softball.
---
Head Baseball Coach
Augustana University