CANCELED: Academy for Seniors Presents Dr. Adrien Hannus
Event Details
---
Date: April 18, 2018
Times: 10 a.m. to 1 p.m.
Location: Chapel and the 3-in-1 Room of Morrison Commons
Ticket Info: Registration is required. Cost is $15 for the upcoming date, which covers lunch and program. Seating is limited.
---
Due to severe weather, this event has been canceled. Still TBD on whether this event will be re-scheduled for a later date.

---
We continue Year 15 of the Augustana Academy for Seniors. Chosen speakers contribute their thoughts, experiences and insights on topics where they have demonstrated knowledge and experience. Everyone is welcome to register.
This spring's final upcoming Academy for Seniors speaker follows.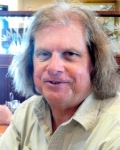 April 18: Dr. Adrien Hannus, prof. of Anthropology and director of the Archeology Lab at AU will update us on the current status of research at Blood Run followed by an optional field trip to Good Earth State Park at Blood Run.
Schedule
Wednesdays: Feb. 21, March 21 and April 18
10 - 10:30 a.m. Chapel
10:40 a.m. - 12:05 p.m. Lecture: 3-in-1 Room — Commons
12:05 - 12:40 p.m. Lunch (provided) and Discussion at Table Groups
Registration
Cost is $15 per session ($40 for the semester), which includes lunch. Seating is limited.
For more information or to register, please contact the Advancement office at 605.274.5521 or development@augie.edu. Checks may be mailed to: Augustana University, Advancement Office, 2001 S. Summit Ave., Sioux Falls, SD 57197
Past Spring 2018 Speakers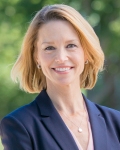 March 21: President Stephanie Herseth Sandlin shared reflections on her first eight months as President, and what's ahead for AU's 100th year in Sioux Falls.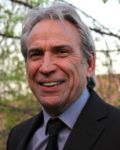 Feb. 21: Dr. Steve Van Bockern, AU professor of education and author, discussed his recent book, "Schools That Matter," that came out in January 2018.