Perfect Church for Intimate Weddings
As the season of summer approaches, so does the season of weddings. According to "The Wedding Report," there were 7,092 weddings in South Dakota in 2013 — and 2,111 of those were in the Sioux Falls area.
But where did those couples get married? And, with so many, how does one find a unique wedding experience in a city like Sioux Falls?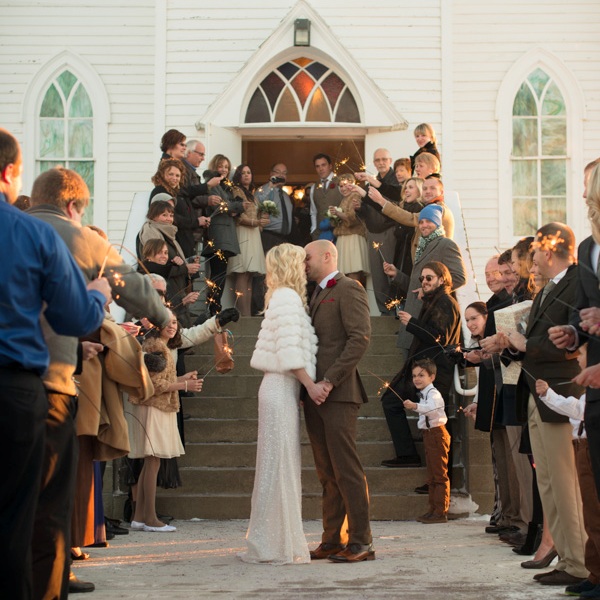 One answer could be the Beaver Creek Lutheran Church, located in Heritage Park on the Augustana College campus.
The church was built in 1892 in LaValley Township about 12 miles southeast of Sioux Falls and is one of the oldest churches established in Lincoln County.
The architectural style of the Beaver Creek church is Vernacular Gothic Revival, which attempts to combine European attributes with the prairie experience. It is made almost entirely of wood, the main building material available on the prairie at the time.
In 1978, the rural population was declining, so the church's congregation voted to close its doors. Then in 1985, the church was offered to Augustana College, and after a successful move has been in Heritage Park ever since.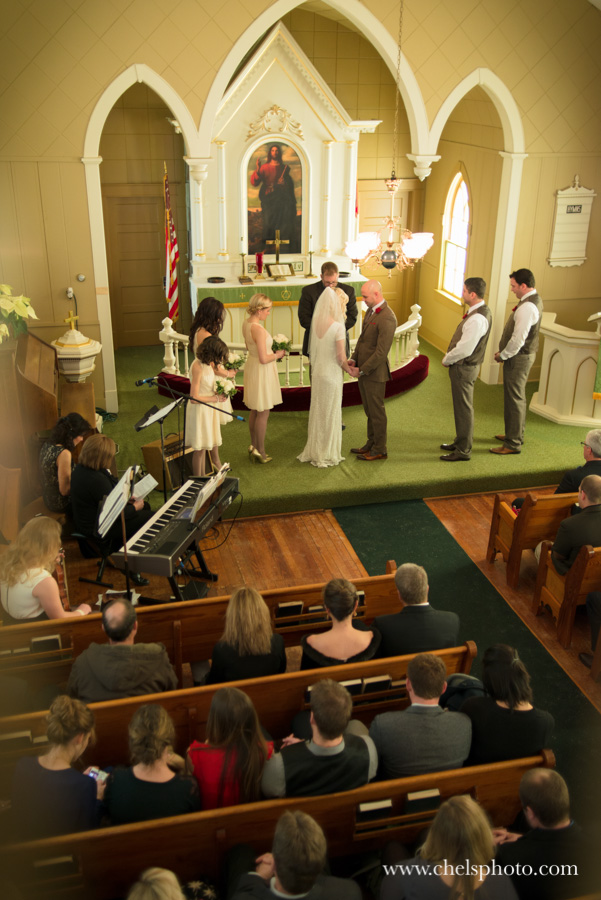 The Nordland Heritage Foundation Board oversees Heritage Park. According to Ray Johnson, a member of the Foundation's Board, the church has an average of 12 to 14 weddings per year, a high number considering the church has never advertised for such occasions.
Most brides hear of the location by word of mouth and there are few scheduling conflicts.
The church holds up to about 110 people, and because of the more intimate setting, a PA system is typically not needed. There is not a pastor assigned to Beaver Creek Church, so the couple can utilize individuals of their choice.
The basement provides room for the wedding party to get ready if need be, but is not recommended for a reception.
Michael and Sydney (Sturdevant) Leonard were married at the Beaver Creek Lutheran Church on Dec. 27, 2014.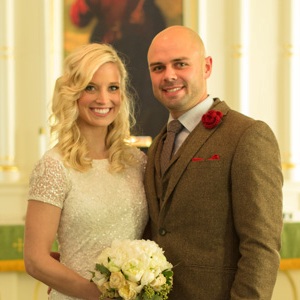 The couple had toured the large Our Savior's Lutheran Church next door as a possible wedding site, and afterwards they drove past the Beaver Creek Church. Sydney said she instantly knew she had found the perfect place for their wedding.
"We knew that we wanted our wedding to be small with just close friends and family," she said. "It's quaint and had a lot of character and charm, so it seemed like it would be perfect for us."
She said their wedding guests were comfortable in the pews of the small church, estimating about 70 people attended.
"Having our wedding at the Beaver Creek Lutheran Church made for a unique and intimate ceremony. It is a very small church; however, the pews can hold quite a few people so it had a very warm atmosphere," Sydney said. "There was no big stage or anything so we felt this church was perfect for sharing our special day closely with all our loved ones."
Sydney said she and her husband were glad they chose the Beaver Creek Lutheran Church as the location for their wedding and suggest it to others who are looking for the same experience.
"The church is adorable, beautiful and well-kept and we would highly recommend using it for any couple that is looking for a small, intimate wedding," she said.
— by Jill Johnson '16, Nordland Heritage Foundation intern.
All photos on this page by Chelsey Photography.