Six Alumni to be Honored for Achievements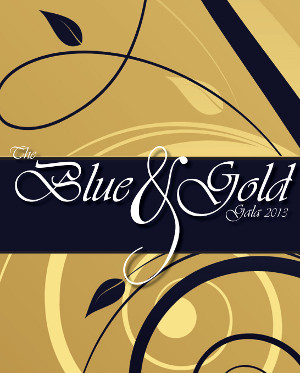 Six Augustana alumni will be honored for outstanding contributions to their fields of endeavor and for exemplifying the College's values, including Christian faith, excellence, the liberal arts, community and service during Viking Days in October.
The College will recognize the following individuals with Alumni Achievement Awards during the Blue and Gold Gala, set for 6 p.m. on Friday, Oct. 18, at the Holiday Inn in downtown Sioux Falls:
Jeff Fylling '78
Fylling has been the voice describing the game winning plays and last minute shots of Augustana football and basketball for nearly four decades. Fylling started announcing athletic events while in college through KSOO Radio. A history major at Augustana, he currently serves as Sanford Sports Medicine Director of Public Affairs. In 2005, he received the Kolpack Media Award for his oral narrative of Augustana athletics. That same year, Fylling continued his support of Augustana athletics by developing a scholarship, along with his brother Robert Fylling '80, to help support student athletes. He is a member of the Augustana College Athletic Hall of Fame Committee and the South Dakota Sports Hall of Fame Committee.
Richard Gregerson '57
Gregerson served his country in the U.S. Marine Corps during the Korean War. He entered law school at the University of South Dakota after receiving his Bachelor of Science degree in business administration from Augustana. Gregerson worked in the Federal Bureau of Investigation for four years during the Civil Rights movement. Gregerson is an active civic and political volunteer; he was elected as a South Dakota State Senator, is past president of the Kiwanis Club, as well as past chairman of the Minnehaha County Republicans. Gregerson specializes in litigation and lobbying working as senior counsel at Woods, Fuller, Schultz, and Smith law firm in Sioux Falls. He received the Marshall M. McKusick Award from the South Dakota Student Bar Association in 2008.
Linda Ballard Hofstad '70
A biology major at Augustana, Hofstad went on to earn her Master of Public Health in Environmental Biology from the University of Minnesota. For the past 26 years, Linda has been a water quality biologist for a county health department in Washington state. As a field biologist, she has been involved in clean water initiatives that have resulted in improved marine water quality and subsequent opening of commercial shellfish beds that had been closed for decades due to pollution. Her work has been lauded by many, in particular a standard dye-test field methodology she developed for identifying specific sources of shoreline pollution. This methodology has benefited scientists across the United States as well as in other countries. Hofstad received the Washington State Outstanding Sanitarian award in 2001. She retired in October 2012 and lives in Steilacoom, Wash., with her husband, Rob Hofstad '69. While at Augustana, she was involved with the Augustana Student Association, was a biology lab assistant, co-chaired the curriculum committee that recommended the 4-1-4 option and helped lead freshman orientation.
Jackie Pederson-Kriens '89
Kriens says her Bachelor of Arts in education and special education prepared her for life in a different kind of classroom: a dance studio. Since graduating from Augustana, she has coached dance, color guard, and served as a special education teacher. In 1999, Kriens opened her own dance studio, The Dance Gallery, in Sioux Falls. The studio has grown over the years and now serves several hundred students. She is highly trained, one of only 247 master teachers in the world to have passed the Enrico Cecchetti Final Diploma exam. Pederson-Kriens is a Diploma Fellow Member of the Cecchetti Council of America. Her students have been accepted into various dance programs at colleges and universities across the country. Two of her students are company members with Ballet West and the Royal Winnepeg Ballet in Canada. Her involvement with special needs students has continued; students with Down syndrome participate in her Adaptive Dance class at the studio.
Evan Nolte '65
A political science and business administration major at Augustana, Nolte has served in leadership positions throughout South Dakota and the Midwest in chamber of commerce groups. He currently is President and CEO of the Sioux Falls Chamber of Commerce, an organization that impacts almost a quarter of a million area residents. The Sioux Falls Sales and Marketing Executives organization honored Nolte as Business Citizen of the Year in 1997. While at the Chamber, Nolte has backed projects that have transformed the city, such as the Washington Pavilion, Riverfront Greenway, and Sioux Falls Events Center.
Horizon Award Recipient
Nate White '00
White is the recipient of the Augustana Horizon Award recognizing the rising careers of young alumni (less than 15 years after commencement). White graduated from Augustana with a Bachelor of Science in Government/International Affairs. White performed well in both academics and athletics during his time as a Viking, appearing on the Dean's List every semester and serving as team captain of the men's basketball team. He graduated from the University of Kansas law school in 2004, with his juris doctorate. He is currently the Sanford Health South Division Chief Operating Officer, a promotion he received after serving as general counsel for the hospital for almost seven years. He will rise to Senior Vice President COO for the entire Sanford Health organization in 2014.