"VikeSing" Choral Festival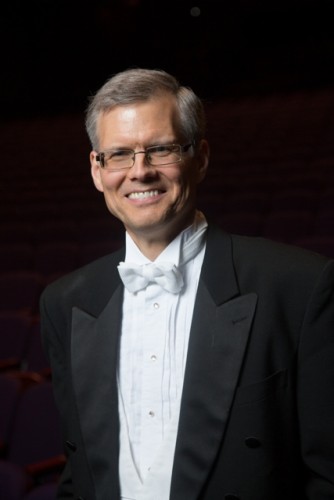 For some 58 years, Augustana University has been home to the very popular Augustana Band Festival. Literally thousands of students and scores of high schools from the four-state area have participated in that event through the years. 
Now a new festival tradition has begun at Augustana. Led by Dr. Paul Nesheim, conductor of The Augustana Choir, the "VikeSing" Choral Festival is an event for choral students and conductors. Dates for the next Festival will be announced in mid-2016.
The festival is open to students in grades 9-12 who are currently members of one of their school choirs. The goal of the festival is that the students who attend will have a choral music experience that is fulfilling, educational, and motivating, and that they will bring the knowledge they have gained and a heightened enthusiasm back home to benefit your entire program.
Festival participants will rehearse together for two days in a massed choir that will focus on vocal technique, ensemble awareness, and musical expression, all in preparation for the choir's performance at our grand finale concert on Saturday afternoon. Also appearing on the closing concert will be The Augustana Choir and the Sioux Falls Lincoln High School Concert Choir under the direction of Linda Conrad. 
Dr. Nesheim's colleagues (Dr. Russell Svenningsen and Dr. Lisa Grevlos) will join him in conducting the festival choir and will also collaborate to present a brief workshop to directors on a topic of interest. If there is a topic that you would find particularly useful to have addressed in the workshop, please include your suggestion on the registration form.
Cost
The cost to participate in the VikeSing Festival is $40 per student, which includes dinner on Friday and breakfast and lunch on Saturday in the Ordal Dining Room at Augustana. There is no charge for participating directors/conductors.
Lodging
For no additional charge, festival choir members may choose to stay in campus dorm rooms as the guests of students who are members of one of the Augustana choirs. Students choosing this option should bring their own sleeping bag, pillow, towel, washcloth, and toiletries.
For directors and for students choosing to stay in a hotel, view the hotels offering discounts to people who are visiting Augustana.
Questions
Please let one of us know if you have any questions. We look forward to welcoming you and your students to the "VikeSing" High School Choral Festival at Augustana University!
Dr. Paul Nesheim, Conductor of The Augustana Choir
605.274.5402 paul.nesheim@augie.edu
Dr. Lisa Grevlos, Conductor of Angelus
605.274.5457 lisa.grevlos@augie.edu
Dr. Russell Svenningsen, Conductor of the Collegiate Chorale
605.274.5038 russell.svenningsen@augie.edu