Viking Days Royalty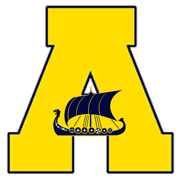 Mark your calendars for Viking Days weekend — October 18-20, 2013! This year, we'll celebrate with an All-Class Reunion recognizing the classes ending in 3 and 8.
Registration is now closed for Viking Days 2013.
Learn more about Viking Days
.
Viking Days Royalty through the years, dating back to 1929.