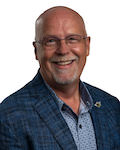 Matt Volansky, PT, DPT, PhD, MBA, FAMIA 
Program Director
Matt.Volansky@augie.edu

Dr. Volansky comes from a strategically diverse background with experience in patient care, teaching, technology, and leadership within large business organizational units and universities. Dr. Volansky earned his BS in Physical Therapy from the Medical College of Ohio. He holds his healthcare MBA from Baldwin Wallace College and a Doctor of Physical Therapy degree from Northeastern University.  Dr. Volansky earned his Ph.D. in Biomedical Informatics at Rutgers University.  His dissertation was titled "Electronic Phenotyping via the Anchor and Learn Framework with Physical Therapy Emphasis". 

Dr. Volansky holds the honor of being the first physical therapist to be named as a fellow of the American Medical Informatics Association.  Dr. Volansky was in private practice for 23 years and has been an educator for the past 13 years.  He was an ABPTS board certified orthopedic clinical specialist for 10 years.  He currently holds advanced certifications as a Team STEPPS master trainer and a six-sigma green belt.  Additionally, he has certifications as a Hybrid Teaching and learning educator, Equitable, Engaging and Inclusive Online Learning educator, telehealth practitioner and diversity advocate.  Dr. Volansky has lectured on numerous topics on both a national and international level as an invited speaker and an industry expert.  Dr. Volansky's teaching responsibilities are within the four innovation threads of Genomics, Telehealth, Data Science, and Bioelectronics.

His research interest involves innovation within the science of informatics in the discovery and management of new knowledge that defines the evolution of physical therapy clinical practice and education. Dr. Volansky loves to cook, autocross race his Porsche, fly fish, golf and drink good wine.  Not necessarily in that order!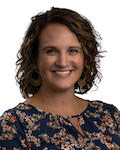 Andrea Mierau, PT, DPT
Director of Clinical Education
Andrea.Mierau@augie.edu

Dr. Mierau earned her BA in Biology with a minor in Psychology from Luther College in Iowa. She earned her Doctor of Physical Therapy degree at St. Catherine University in Minnesota. Dr. Mierau is working on her Doctor of Education (Ed.D.) in Healthcare Professions at the College of Graduate Health Studies at A.T. Still University, with anticipated completion in the spring of 2023. Her research interests include investigating factors that contribute to successful clinical education experiences, including professional behavior, quality of life, self-efficacy , and empathy of DPT students and clinical instructors. Dr. Mierau's clinical interests include central and peripheral vestibular disorders, concussion, Parkinson's disease, balance disorders, migraine, and cervical spine dysfunction.

Dr. Mierau is a certified LSVT BIG therapist for treating Parkinson's disease and is currently working on the advanced vestibular physical therapist certification through the University of Pittsburgh. She also has credentials as a hybrid teaching and learning educator and diversity advocate. Dr. Mierau serves as the chair of the Abstract of the Week committee in the APTA vestibular special interest group and continues to practice monthly in a private practice vestibular rehabilitation clinic.  Dr. Mierau teaches professional competencies, clinical education, and neuromuscular rehabilitation. Her teaching philosophy is grounded in andragogy, or the theory of adult learning, and is informed by a mix of the learning theories cognitivism and constructivism.

Dr. Mierau lives in Minnesota with her husband, son, and daughter. Dr. Mierau can be found doing her own coursework, reading for pleasure, gardening, playing outside with the kids, crafting, traveling, and spending time with friends and family in her spare time.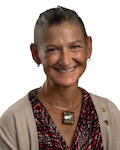 Erika Nelson-Wong, DPT, PhD
Director of Admissions
enelsonwong@augie.edu 

​​​​Dr. Nelson-Wong has a unique background with a BSc in Engineering Physics from the Colorado School of Mines, MSPT and DPT from Regis University, and PhD in Spine Biomechanics from the University of Waterloo where she studied predictive factors for low back pain development during prolonged postures. Her research agenda continues to focus on early identification, prevention and management of musculoskeletal disorders in a variety of populations. Her clinical practice has included outpatient orthopaedics, home health care, and industrial rehabilitation. She is active in multiple professional associations including the American Physical Therapy Association, American and Canadian Societies for Biomechanics, and United States Association for the Study of Pain.

She is currently serving as an Associate Editor for the Journal of Applied Biomechanics, and is very active as a peer reviewer for multiple scientific journals. She is passionate about the outdoors, and also serves on the Board of Directors for the Boulder Climbing Community in Colorado. Dr. Nelson-Wong teaches in the content areas of Evidence Based Practice, Pain Science and Musculoskeletal Management, where she practices her teaching philosophy of engaging students to follow their curiosity, apply evidence to real-world scenarios, and hone their critical thinking skills through self-directed inquiry. In her free time Dr. Nelson-Wong enjoys being outside rock climbing, trail running, bicycling and horseback riding.