Dr. Adrien Hannus
Director of the Archeology Lab and Professor
605.274.5494
Adrien.Hannus@augie.edu
Wikipedia Bio
Dr. Adrien Hannus, professor of anthropology and director of the Archeology Laboratory at Augustana University, has nearly 40 years of archaeological experience, specializing in prehistoric and historic cultural dynamics. His educational background includes a Ph.D. from the University of Utah, with an emphasis in archaeology, and an M.A. in cultural anthropology from Wichita State University. In addition to accomplishing cultural and archaeological fieldwork throughout the Great Plains and Rocky Mountain West, he has collaborated on projects in Egypt, Mexico, France and Great Britain. His teaching and research interests include early human populations in the New World, historic Native American cultures of the Plains and lithic analysis. Hannus also served as an environmental archeologist in the natural gas industry.
 
---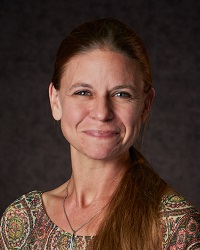 Dr. K.C. (Kristen) Carlson
Associate Professor
605.274.5327
kristen.carlson@augie.edu
Dr. K.C. Carlson was recently awarded the Orin M. Lofthus Distinguished Professorship (2021-24). She is the lead editor of two volumes; Diversity in Open Air Site Structure Across the Pleistocene/ Holocene Boundary (2021) and The Archaeology of Large-Scale Manipulation of Prey: The Economic and Social Dynamic of Mass Hunting (2018). She has also co-authored over a dozen additional articles and book chapters. A zooarchaeologist with a focus on landscape archaeology and environmental adaptation Dr. Carlson received her M.A. from Northern Arizona University and her Ph.D. from the University of Oklahoma. An NSF and National Geographic funded scholar her work includes study of Paleoindian Bison hunting on the Plains and paleoenvironmental reconstruction through isotopic analysis. She also studies sustainability as it pertains to archaeological tourism in the American Southwest where she worked for the National Park Service prior to obtaining her Ph.D. She teaches travel courses to France and the American Southwest in addition to regularly offering a field school in Nebraska.
---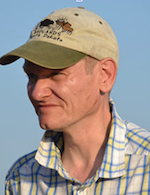 Dr. Alan Outram
 Ph.D. MLFA FSA
 Adjunct Professor
 Alan Outram is a bioarchaeologist and palaeoeconomist who specialises in zooarchaeology (the analysis of archaeological animal bones and   understanding past human/animal relations). Some of his most significant work has been on tracing the domestication of the horse in Central   Asia, and studying the development of steppe pastoral societies in Kazakhstan. He is also well known as a specialist in bone taphonomy,   particularly fracture and fragmentation analysis. As well as teaching zooarchaeology at undergraduate and masters' level full time at the University of Exeter he also covers many other aspects of archaeological science. He teaches modules on hunter-gatherers and early farmers where he combines anthropological and archaeological approaches. He has, for 17 years, led many students on a fieldschool in South Dakota with colleague Dr. Adrien Hannus, excavating on an early agricultural village site.
 
---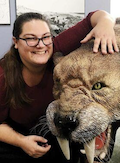 Jenna Domeischel
 M.A., RPA
 Adjunct Professor
 Jenna.Domeischel@augie.edu
Jenna Domeischel is a bioarchaeologist whose professional focus is the Native American Graves Protection and  Repatriation Act (NAGPRA), and the repatriation of indigenous human remains in the United States. Her research interests include the care and management of skeletal collections, the ethics of osteological practice, and the changing landscape of indigenous-archaeologist collaboration and repatriation in contemporary practice. Domeischel received her M.A. in Anthropology from the University of Oklahoma in 2014, and spent five years as the   curator of the Blackwater Draw Archaeological Museum at Eastern New Mexico University. She has been employed as the NAGPRA Coordinator for the U.S. Army Corps of Engineers in the Mandatory Center of Expertise for the Management and Curation of Archaeological Collections (MCX CMAC), St. Louis District, since 2020.