Our well-regarded faculty of working artists has recently received the following honors:
Robert Aldern and Carl Grupp were honored with the South Dakota Governor's Awards in the Arts.
Robert Aldern, Carl Grupp, Gerry Punt, Steve Thomas, John Peters and Scott Parsons have all received the Sioux Falls Mayor's Award for Excellence in Visual Art.
Scott Parsons' work is reviewed in Art in America, Sculpture and Architectural Record. In 2018, he received a Mayor's Awards for the Arts in the category of Individual Excellence Awards for Artists.
---

Anna Reich, Chair
Assistant Professor, Art
605.274.5426
anna.reich@augie.edu
Anna Reich is Assistant Professor of Art who specializes in photography. She earned her M.F.A. from the Milton Avery School of Art at Bard College and has worked as a visiting artist and lecturer at both the Vilnius Art Academy in Lithuania and the Art Academy of Latvia. Her work investigates memory, identity, and landscape and has been exhibited throughout the U.S. and abroad. Highlights include the Sioux City Arts Center, Sioux City, Iowa; the Association of Icelandic Visual Artists' Studio in Reykjavik, Iceland; ZARYA Center for Contemporary Art in Vladivostok, Russia; the American University Museum in Washington, D.C.; the Balzekas Museum of Lithuanian Culture in Chicago, Illinois; and Columbia College in Chicago, Illinois. She has received numerous grants including a travel grant from the Foundation for Contemporary Art (2013), a Fulbright Research Fellowship (2013-14), an Artist as Activist Research Grant from the Robert Rauschenberg Foundation (2015), and a South Dakota Arts Council grant (2017-18). At Augustana, Reich contributes to the Art Education department and First Year Seminar Program. 
---

Scott Parsons
Professor, Art
605.274.5025
scott.parsons@augie.edu
Website | Gallery
Scott Parsons is an international award-winning artist. He teaches printmaking and drawing at Augustana University. Scott has received numerous public art commissions across the United States and Canada. His work includes percent for art and private commissions for churches, museums, research facilities, university buildings and transportation centers. Scott was recognized by Art in America for creating one of the most significant works of public art in the United States in 2002. He has received national and international awards for his art, including multiple National Terrazzo and Mosaic Association Honor Awards. Scott's work is reviewed widely, including in Art in America, Sculpture, Architectural Record, Stained Glass Quarterly and Public Art Review. Scott received his bachelor's degree in art from Augustana College and his M.F.A. from the University of Colorado at Boulder. Scott was the recipient of the Jane & Charles Zaloudek Faculty Research Fellowship in 2013.
---

John Peters
Gallery Coordinator
605.274.5424
john.peters@augie.edu
Gallery
John Peters received his M.F.A. from the University of Illinois, School of Art and Design, Champaign-Urbana in sculpture. He received his B.A. from Augustana College with a major in art. John is currently working part time in the Eide/Dalrymple Gallery helping with exhibitions and working on the permanent art collection. He also works in the Hovland Center for Liturgical Arts photographing and electronically cataloging church art and architecture in the Sioux Falls area. This is intended to increase the resources available at the Liturgical Art Center for architects, artists, designers, priests, ministers and church congregations of all denominations. John teaches and has experience teaching design, 3-D Design, humanities through the arts, art history, drawing, printmaking, sculpture, painting, art education, introduction to art and Box Art. His artwork can be seen in many Sioux Falls churches, Sanford Children's Hospital and Heart Hospital, Minnehaha County Courthouse, Sioux Falls Environmental Offices, East Bank Gallery as well as Augustana's Mikkelsen Library.
---

Gerry Punt
Assistant Professor, Art; Artist in Residence
605.274.4333
gerry.punt@augie.edu
Gallery
Gerry Punt received his B.A. from Sioux Falls College. He has been an artist-in-residence at Augustana University, an instructor of ceramics and sculpture at Northwestern College, and is currently an assistant professor of art at Augustana University. He has presented workshops and numerous exhibitions most recently including: USD Claywork Ceramics Invitational; Joint show with Julie Punt and Marianne Larsen at Eide/Dalrymple Gallery, Augustana University; Willard Gallery, Kansas State University; Joint show with Julie Punt and Marianne Larsen at Koch, Hazard, Baltzer Architecture Firm; and Faculty Art Exhibit, Eide/Dalrymple Gallery, Augustana University. Gerry has also won many awards including: Center for Western Studies "Artist of the Plains" People's Choice Award, Sioux Falls; one of South Dakota Selects, at the Governor's Award Night, Pierre, South Dakota, and many others.
---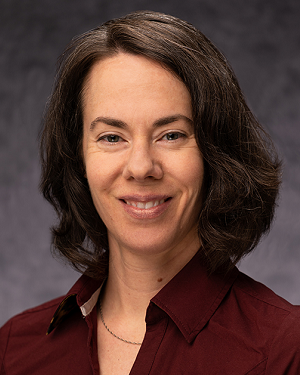 Dr. Lindsay Twa, Humanities Division Chair
Professor, Art; Director of Eide/Dalrymple Gallery
605.274.4010
lindsay.twa@augie.edu
Dr. Twa teaches the "Introduction to World Art History" courses,  "Art Since 1945" seminars and Civitas honors and First Year Experience courses on contemporary art, art controversies, and race and representation. She also leads art history travel courses to London and New York City during spring breaks. Her research focuses on the black diaspora and exchanges between African American artists and the Caribbean, particularly Haiti. Her recent publications include the book Visualizing Haiti in U.S. Culture, 1910-1950 (Ashgate) and articles in Smithsonian American Art and Gradhiva: revue d'anthropologie et di'histoire des arts. Dr. Twa also directs the Eide/Dalrymple Gallery, where she organizes and curates eight exhibitions each year and oversees a permanent art collection of over 3,500 art objects. She received her bachelor's degree in studio art and music from Concordia College and M.A. and Ph.D. in art history from the University of North Carolina at Chapel Hill.
---
Emeritus Faculty:

Robert J. Aldern
Website
Robert Aldern, professor emeritus of art, former department chair, and artist-in-residence at the Hovland Center for Liturgical Arts at Augustana University, passed away on Saturday, June 11, 2011. He was 82. Bob continues to be a guiding light for the art department and Augustana University:
"I want my paintings to seed my remaining seasons.
Through the textural changes of plowing, harrowing, planting, cultivating;
Growing to blossom
And yielding to harvest
To be disked and plowed again
For freezing snow and wind.
Now, resting is the time
For a gathering, scar soaked earth
Later carrying seeds to birth."
-Bob Aldern (from 1991)
Robert Aldern received his B.F.A. from the University of Hartford, Hartford School of Art, Hartford, Connecticut, and his B.A. degree from Augustana College, Sioux Falls. More here.
---

Carl Grupp
Professor, Emeritus
Website
Carl Grupp received his M.F.A. from Indiana University, Bloomington, and his B.F.A. from the Minneapolis College of Art and Design. He also did undergraduate study at the School of Associated Arts in St. Paul, Minnesota, and Augustana College. Grupp passed away on May 28, 2019. Grupp won many awards and distinctions, including Who's Who in American Art and numerous other local and national awards. He was selected to participate in more than 100 exhibitions, most recently "The Narrative Impulse: The Works of Carl Grupp & James Munce" at the University of New Hampshire. His works are also in the collections of the Chicago Art Institute, Minneapolis Institute of Art, South Dakota Art Museum in Brookings, South Dakota, as well as many other local and national museums. He specialized in printmaking, drawing, and watercolor.
---

Steve Thomas
Professor, Emeritus
Website
Sculpture professor emeritus Steve Thomas' mission is to "utilize my work experience in private and public art to become a servant of the general public in the person of an artist." Steve is an Augustana College graduate and has a Master of Fine Art from the University of South Dakota. He has continued studies at the University of Minnesota and in Italy and has taught sculpture in France and Great Britain. He has a passion for art education and the development of creating thinking skills in children. Steve has public art works in Sioux Falls and throughout the region. He is a recipient of the Sioux Falls Mayor's Award in the Arts and has been a member of the Sioux Falls Parks and Recreation Board for more than 10 years. Steve also oversaw the pre-architecture program within the art department.