Seeing and experiencing art first-hand is critical to the development of a young artist. Art majors are encouraged to participate in Augustana's study-abroad programs, as well as special opportunities through the art program that may last from one week to one year. Professors Scott Parsons and Gerry Punt, for example, have led students to Peru during Interim to study art and archeology. Dr. Lindsay Twa supplements the class "Introduction to Art History" with week-long spring break courses in London and New York.
Past Study-Abroad Art Courses Offered
Eastern Europe: Cultural Trauma, Communications & the Camera — Dr. Anna Reich (ART) and Dr. Tasha Dunn (COMM)
Regional and National Opportunities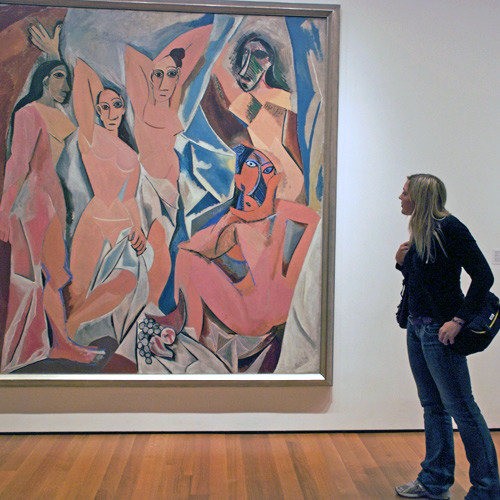 Augustana is a founding member of the Higher Education Consortium on Urban Affairs (HECUA), through which we participate in rigorous study abroad and off-campus learning. HECUA's Arts for Social Change program is built on the belief that artists are active members of our democracy, and that artistic and cultural expression have the capacity to shape society. We've also sent many of our students around the world through the Upper Midwest Association for Intercultural Education (UMAIE). Recently, we have had students accepted into a semester program in Manhattan at the New York Center for Art and Media Studies.
Closer to home, Sioux Falls nurtures an expanding arts community with an active visual arts scene. Major exhibitions come to the city's several contemporary arts galleries and arts organizations, and student groups and classes have easy access to major regional museums in Omaha, Chicago, Kansas City and Minneapolis-St. Paul.
Internships
Recent and current Augustana art majors also find internships at local businesses and organizations.