Experience a hands-on approach to learning biochemistry starting your first week of classes.
---
The courses in the biochemistry major are designed with the thought that students should be stimulated to carry out critical, independent work. 
As an integral part of all their classes, biochemistry students develop proficiency in the laboratory with modern instrumentation and state-of-the-art equipment.
In the chemistry department, students will find infrared, UV-visible, NMR, Raman, Emission, and Atomic Absorption spectroscopy equipment, liquid and gas chromatography equipment, and more. The recent addition of a Varian 400 MHz Nuclear Magnetic Resonance (NMR) spectrometer is an added benefit for students. Currently, the instrument is capable of acquiring simple 1D carbon and proton spectra, as well as more complex spectra. Furthermore, the instrument probe can be tuned to collect phosphorus and fluorine NMR.
In the biology department, students will have access to confocal, epifluorescent, and differential interference contrast microscopy, flow cytometers, a full tissue culture facility, real-time imaging systems, a range of molecular biology tools and equipment, and digital protein and DNA imaging.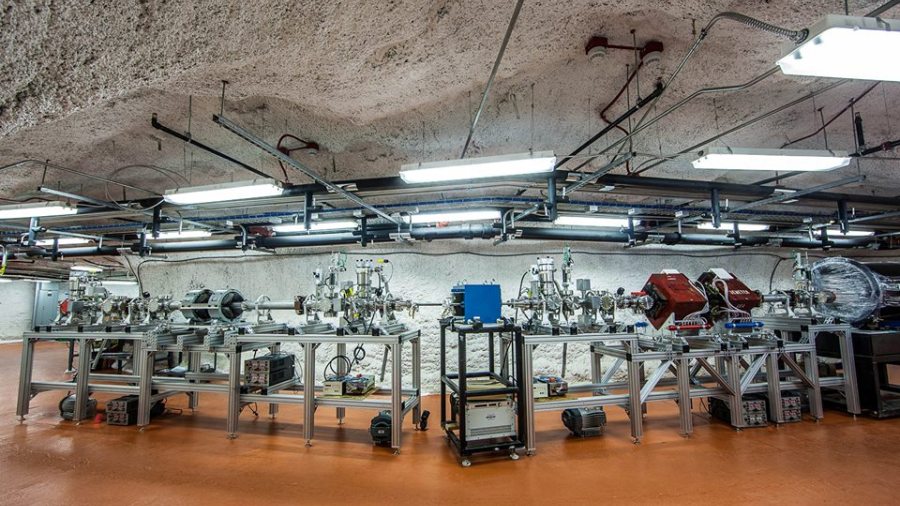 Junior Madeline Valentin (Mankato, Minnesota) '18 is one of six students participating in a 10-week research experience for undergraduates through the National Science Foundation. The students participate in cutting-edge research in physics, biology, and chemistry at the BHSU Underground Campus at Sanford Lab.
Each year, over 30 student teaching assistantships are awarded in different departments. While there is a modest stipend associated with the position, the opportunity to work intimately with faculty and to learn valuable teaching skills is especially important.
What's more, the location of Augustana in Sioux Falls offers an advantage for job shadowing, internship and work experiences. Our students have gained valuable experience at Avera McKennan Hospital, Cardiovascular Research Institute, Children's Care Hospital, EROS Data Center, Hemetech, Sanford Medical Center, Sioux Falls Wastewater Treatment Plant, and Veterans Affairs Hospital, to name a few.
Biochemistry majors also have the opportunity to gain vocation-related experience through internships. These individually designed experiences, taken for credit, enable students to experience what a particular career is like by spending time with professionals in work settings. Internships are available in most areas of biology, including environmental science, veterinary medicine, and all of the major health professions.