Dr. Cory Conover
Associate Professor, History (chair)
605.274.4620
cory.conover@augie.edu
Curriculum Vitae Site
After completing his Ph.D. at the University of Texas, Dr. Cory Conover joined Augustana to teach Latin American history. In his courses, students examine the people and forces that shaped countries like Cuba, Mexico and Haiti. Dr. Conover's life-long fascination with this region started in college, and he has lived in several Latin American countries. He regularly visits and has taken students to Havana, the Yucatan, and the Petén. Dr. Conover's academic interest focuses on the innerworkings of Catholicism and the heritage of Spanish control of the region. His research drawn from ecclesiastical archives in Mexico City, Madrid, and Rome went into his book Pious imperialism: Spanish rule and the cult of saints in Mexico City (University of New Mexico Press, 2019). Dr. Conover's latest project tackles the morality of Catholic priests in the seventeenth and eighteenth centuries.
---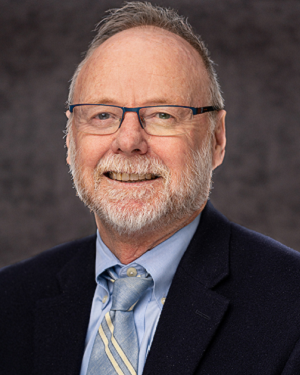 Dr. Michael J. Mullin
Professor, History
605.274.5322
michael.mullin@augie.edu
Curriculum Vitae Site
Michael J. Mullin, professor of history, received his Ph.D. from the University of California, Santa Barbara. Trained as a colonial historian, with a specialization in American Indian history, Dr. Mullin is currently Augustana University's National Endowment for the Humanities Chair of Regional Heritage. Before coming to Augustana University, he taught at Westmont College and UCSB. His publications have appeared in a variety of journals — Early American Literature, American Indian Culture and Research Journal, Journal of American History, South Dakota History, American Indian Quarterly, Pennsylvania Magazine of History and Biography, and The Pacific Historical Review. He has contributed articles and chapters to an additional 13 books.  His most recent publication Science in the Service of the State, appeared in 2015. He is currently revising a monograph concerning the Shawnee Indians in the Seven Years War. In addition to his scholarship, Dr. Mullin twice received the Vernan and Mildred Niebuhr Faculty Excellence Award (1998, 2015), and held the Frederick C. Kohlmeyer Distinguished Professor Award in 2008.
---

Dr. Margaret Preston
Professor, History
605.274.5325
margaret.preston@augie.edu
Curriculum Vitae Site
Margaret Preston, professor of history, received her Ph.D. from Boston College. She is a social and economic historian who also focuses on issues of gender in modern Ireland, Britain and India. Published in 2004, her book: Charitable Words: Gentlewomen, Social Control, and the Language of Charity in 19th Century Dublin, focuses upon the intersections of race, gender, class and social control within the language of charity. She is co-editor of Gender, Medicine and the State in Ireland, 1750-1963 with Margaret Ó hÓgartaigh (2012) and has also looked at the role of Irish women in the Dakotas. In 2011, Preston published A Journey of Faith a destination of Excellence: Avera McKennan Hospital's First Century of Caring, the centennial history of Avera McKennan Hospital. Preston teaches courses on modern Europe, Ireland, World War I and "Western Civilization." Preston received the ASA 2011-12 Faculty Recognition Award, was one of two recipients of the Jane and Charles Zaloudek Faculty Research Fellowship in 2012 and held the Frederick C. Kohlmeyer Distinguished Teaching Professorship from 2014-2016.
---
---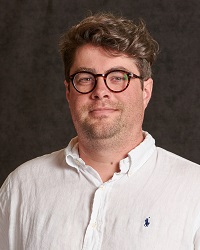 Dr. John K. Babb
Visiting Instructor, History
605.274.5325
john.babb@augie.edu
Curriculum Vitae Site
John was born and raised in Sioux Falls and received his primary and secondary education in the local Catholic school system. He received a BA in History and Spanish at Southern Oregon University in Ashland. He earned a Master's Degree in the Social Sciences at the University of Chicago, and then pursued and completed his doctorate in History at Florida International University in Miami in 2016. John's doctoral research investigated the overlapping colonial histories of Spanish and North America in the making of the city of Miami. His work broadly concerns cultural history, and his dissertation thematic addresses issues of environmental change, architecture, the technology of flight, and migration. He places emphasis on the significance of transnational historical approaches to his work, informed by study in both Latin American and U.S. historiographies. His dissertation, The Viceroyalty of Miami: Colonial Nostalgia and the Making of an Imperial City, received institutional and financial support from FIU and the Digital Library of the Caribbean, and he is revising his dissertation in preparation for submission as a book manuscript. John teaches Environmental History, US History, and Western Civilization at Augustana as a Visiting Instructor.
---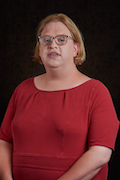 Dr. Anna Amundson
 Visiting Professor, History
 aamundson@augie.edu
 Curriculum Vitae Site
Dr. Amundson received her Ph.D. from Florida State University specializing in American history.  Her research focuses on the charitable work of Lutherans among displaced persons.  She has also published on such topics as war brides in South Dakota and immigration.  She has received awards for her teaching and research from Florida State University.  Her extensive teaching experience include classes in American History and Western Civilization.
---
Faculty Emeriti
John Bylsma (1969-2000)
Geoffrey Dipple (1998-2016)
Endre Gastony (1966-1997)
Gary Olson (1968-2005)
Lyn Oyos (1957-1994)