Religion, Philosophy, and Classics

Dr. Murray Haar
Professor of Religion
605.274.5484
murray.haar@augie.edu
Dr. Murray Haar is a professor of religion and Jewish studies. He teaches courses dealing with the Holocaust, Judaism and Islam, Hinduism and Buddhism, religion, violence, courage, and evil. He has recently offered courses entitled "Justice and the State of Israel" and "Strange Voices: Christianity, Atheism and World Religions." He also teaches Hebrew and Jewish philosophy. Dr. Haar has taken students to Israel and India. He has published a number of articles and given a variety of papers dealing with Israel and the Holocaust. He holds a Ph.D. in Biblical Studies from Union Theological Seminary in Richmond, Virginia. He is the recipient of the Our Savior's Lutheran Church Chair in Religion (2018-2021). Dr. Haar enjoys all kinds of music, old movies, watching television, playing scrabble with his wife, and baseball (Yankees and Twins).
---

Dr. Stephen Minister
Associate Professor of Philosophy
605.274.5492
stephen.minister@augie.edu
Dr. Stephen Minister teaches courses in ethics, continental philosophy, modern philosophy, and philosophy of religion.  He has also led study-abroad courses to Mexico, Guatemala, Cuba, and the Dominican Republic, studying poverty and the ethics of development. His research engages the continental tradition, especially the writings of Emmanuel Levinas, and focuses on conceptions of the human person, the relationship between responsibility and reason, and practical issues related to poverty, human rights, and economic justice. He is the author of De-Facing the Other: Reason, Ethics, and Politics after Difference (Marquette UP, 2012) and a variety of journal articles and book chapters. He also co-edited Kierkegaard's God and the Good Life (Indiana UP, 2017) and Reexamining Deconstruction and Determinate Religion (Duquesne UP, 2012). He received bachelors degrees in philosophy and mathematics at Seattle Pacific University and his Ph.D. in philosophy at Fordham University.  He is also the advisor for the Augustana chapter of the philosophy honor society Phi Sigma Tau. Dr. Minister was the Clara Lee Olson Endowed Chair in Christian Values from 2014-2017.
---
Dr. David O'Hara
Professor of Philosophy, Classics, and Environmental Studies
Department Chair
Director of Sustainability
605.274.4890
david.ohara@augie.edu
Dr. David O'Hara teaches a variety of courses, including ancient philosophy, American philosophy, environmental ethics and law, classical Chinese philosophy, and philosophy of religion. He teaches and conducts research in the forests of Guatemala, the reefs of Belize, and the tundra of Alaska, and he teaches environmental humanities courses in Greece, Spain, and Morocco. His most recent book is Downstream, (Cascade Press, 2014) about brook trout and the ecology of the Appalachians.  He is also the author of Narnia and the Fields of Arbol: The Environmental Vision of C.S. Lewis (U. P. Kentucky, 2008). He is currently preparing an edited volume of the Religious Writings of American philosopher Charles S. Peirce. Dr. O'Hara is a graduate of Middlebury College (B.A., Spanish), St John's College (M.A., Liberal Arts), and The Pennsylvania State University (M.A., Ph.D., Philosophy). Dr. O'Hara was the recipient of the 2018-2019 Carole Bland Cultivating Faculty Excellence Endowment and the 2008-2009 Jane and Charles Zaloudek Faculty Research Fellowship.
---
Professor of Religion
605.274.5489
ann.pederson@augie.edu
Dr. Ann Milliken Pederson teaches Christian theology, with particular emphases in religion and medical sciences, feminist theologies, theology and the arts, and Lutheran constructive theology. She is also an adjunct professor in the section for ethics and humanities at the Sanford School of Medicine of the University of South Dakota. Pederson has written five books: Where in the World is God? Variations on a Theme (Chalice Press, 1998), God, Creation, and All That Jazz (Chalice Press, 2001), The Music of Creation, co-authored with the Rev. Dr. Canon Arthur Peacocke, (Fortress Press, 2006), The Geography of God's Incarnation: Landscapes and Narratives of Faith (Wipf and Stock, 2013), and Our Bodies Are Selves, co-authored with Philip Hefner and Susan Barreto (Wipf and Stock, 2015). She has also authored entries in the Oxford Handbook of Religion and Science, and numerous articles in Zygon, Word and World, and other periodicals. She received her doctorate in theology from the Lutheran School of Theology at Chicago. Dr. Pederson was awarded Our Savior's Lutheran Church Chair in Religion in and in 2012-2014 was one of two recipients of the Carole Bland Cultivating Faculty Excellence Endowment in 2010-2011.
---
Professor of Religion
605.274.5487
richard.swanson@augie.edu
Dr. Richard Swanson teaches courses that explore biblical interpretation, interpretive theory, and the ways people live and hope. Because he is convinced that change is the only reliable constant, he spends his time studying how change provokes new readings of biblical texts.  He has written five books and numerous articles.  His current research focuses on the interaction between religion and culture and on the interpretive implications of ancient and modern performances of biblical narratives.  Because of his interest in performance, he has worked closely with the Augustana Theatre Department for several years.  As a result of this collaboration, he has written a number of plays.  His play, When the World Was Wild and Waste, won several awards at the Kennedy Center Regional College Theatre Festival, including awards for scenic design and playwriting.  His most recent play, Real as Air, explores his sister's life with ALS (Lou Gehrig's disease).  Swanson has served as co-chair of the Bible in Ancient and Modern Media Section for the Society of Biblical Literature, and as a member of the executive board for the Network of Biblical Storytellers. He has also been an invited participant in translation seminars organized by the Nida Institute for Biblical Scholarship in Misano Adriatico, Italy. He received his M.Div. and Ph.D. from Luther Seminary. Before beginning his doctoral studies, he was a parish pastor for six years. Dr. Swanson was also the recipient of the 2016-2019 Stanley L. Olsen Chair of Moral Values, the 2010-2012 Frederick C. Kohlmeyer Distinguished Teaching Professorship, and the Clara Lee Olson Endowed Chair in Christian Values from 2001-2011.
---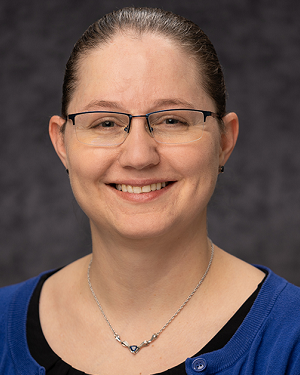 Dr. Julie Swanstrom 
Assistant Professor of Philosophy and Religion
605.274.5432
julie.swanstrom@augie.edu
Dr. Julie Loveland Swanstrom joined the Augustana faculty in Fall 2018. She teaches a range of courses including those in philosophy of religion, ancient and medieval philosophy, ethics, philosophy of science, philosophical theology, and historical theology. Her dissertation, on Thomas Aquinas's and Avicenna's theories of causation, explores how the concept of divine creation fits within the structures of causation as understood by Aquinas and Avicenna. Some of her recent publications grew out of this dissertation and explore medieval understandings of causal processes, though she also researches and publishes scholarship on teaching and learning, namely methods for improving students' critical thinking skills. Current research projects include examinations of Aquinas's understanding of emanation as a type of cause, Aquinas on secondary causes, and how Aquinas's discussion of virtue coheres with his understanding of secondary causes. She received her Ph.D. in Philosophy from Purdue University and M.A. in Biblical Studies and Theology from Fuller Theological Seminary. She graduated summa cum laude from the University of Sioux Falls, where she double majored in Theology & Philosophy and History.
---

Dr. Leigh Vicens
Associate Professor of Philosophy
605.274.5476
leigh.vicens@augie.edu
Dr. Leigh Vicens teaches introductory-level courses in philosophy of religion and ethics, as well as more advanced courses on consciousness, free will, happiness, forgiveness, and logic. Her research focuses primarily on issues related to human and divine agency and responsibility, and she is the co-author of the recent God and Human Freedom (Cambridge, 2019) and co-editor of the forthcoming Theological Determinism: New Perspectives (Cambridge, 2021). Links to her publications are available here. Dr. Vicens is currently the book review editor for Faith and Philosophy, the journal of the Society of Christian Philosophers. She earned her Ph.D. and M.A. in philosophy from the University of Wisconsin-Madison and her B.A. in philosophy from Dartmouth College. She also has an M.Div. from Virginia Theological Seminary and is an ordained Episcopal priest.
---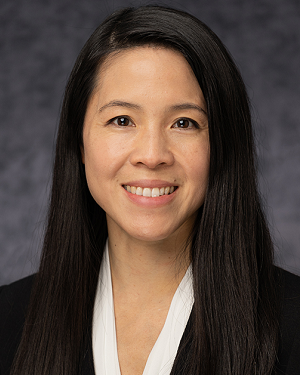 Dr. Rocki Wentzel
Associate Professor of Classics
605.274.5401
rocki.wentzel@augie.edu
Dr. Rocki Wentzel joined Augustana in 2008. She teaches Latin and Greek language courses, Greco-Roman mythology, Civitas courses, first-year seminars, and courses abroad in Greece and Rome. She is also the faculty advisor for Augustana's Classics Society and chapter of Eta Sigma Phi. She earned her Ph.D. in Greek and Latin (Classics) at The Ohio State University, where she wrote her dissertation on the reception of Virgil's Aeneid in Augustine's Confessions. She has published on a variety of topics including Augustine and the Apocalypse, evil in Greco-Roman literature, and classical reception in Edith Wharton's fiction. More recently, she has been publishing on myth in film, particularly narratives of technology. Dr. Wentzel was one of two recipients of the Jane & Charles Zaloudek Faculty Research Fellowship in 2012. She was also selected for the Niebuhr Faculty Excellence Award in 2020.
---
Honors
In recent years, Religion, Philosophy, and Classics faculty have received the following awards and honors:
Frederick C. Kohlmeyer Distinguished Teaching Professor
2009-2011: Richard Swanson
1999-2001: Murray Haar
The Vernon and Mildred Niebuhr Faculty Excellence Award
2019-2020: Rocki Wentzel
2011-2012: David O'Hara
2008-2009: Richard Swanson
2005-2006: Murray Haar
2002-2003: Ann Pederson
Carole Bland Cultivating Faculty Excellence Endowment
The Jane and Charles Zaloudek Faculty Research Fellowship
2012-2013: Rocki Wentzel
2009-2010: David O'Hara
Augustana Student Association Faculty Recognition Award
2010: Ann Pederson
2007: David O'Hara
Stanley L. Olsen Chair of Moral Values 
2016-2019: Richard Swanson
2007-2010: Richard Bowman
2002-2005: Ann Pederson
1990-1993: Murray Haar
The Granskou Award
2009: Richard Swanson
1998: Richard Swanson
Our Savior's Lutheran Church Chair in Religion
2015-2018: Richard Bowman
The Clara Lea Olson Endowed Chair in Christian Values
2014-2017: Stephen Minister
2001-2010: Richard Swanson