Students receive continuous, personalized and specialized instruction based on their primary major or pre-professional interests. Connect with the Student Success Center staff member who specializes in your primary major or career area.
If you are not sure who to contact, email
success@augie.edu
and the Student Success Center will introduce you to your Career and Academic Planning Specialist (CAP) Specialist. Depending on the question, your Academic Advisor may also be the best resource for you. Only Academic Advisors approve academic plans, clear students to register, sign off on course withdrawals and deem internships as credit-bearing. 

Billie Streufert
Assistant Vice Provost
Student Success and Engagement
As an advisor of exploring students, Billie's specialty is helping upper-level students who are thinking about changing their major. She also enjoys collaborating with others on and off campus to foster student success.
 

Mary Toso '90
Interim Director, Student Success Center
Director of Internships and Employer Relations
mary.toso@augie.edu
605.274.4128
Mary is also a Career and Academic Planning Specialist serving the following majors: accounting, Master of Professional Accountancy, business administration, economics, finance, marketing, management, sport management, Master of Sports Administration & Leadership
 

Travis Ahlers
Career and Academic Planning Specialist
travis.ahlers@augie.edu
605.274.4016
Serves the following majors: nursing, anthropology, art, communication studies, communication business, media studies, English, journalism, philosophy, Spanish, languages literatures & cultures, music, theatre, classics, French and international studies.
 

Tim Homan '81
Career and Academic Planning Specialist
tim.homan@augie.edu
605.274.4131
Serves the following majors: education, special education, sign language interpreting, math, physics, computer science, computer information systems and data science.
 

Ann Kolbrek
Career and Academic Planning Specialist
ann.kolbrek@augie.edu
605.274.4130
Serves the following majors: biology, chemistry, exercise science, communication disorders and pre-professional health care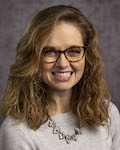 Sanna Strenge '13
 Career and Academic Planning Specialist
 sanna.strenge@augie.edu
 605.274.5503
 Serves the following majors: first-year exploring, psychology, sociology, government & international affairs, history and pre-law