The 2020 Augustana University Lee Piano Festival is Mar. 26-28, 2020.
The Lee Legacy
The Augustana University Lee Piano Festival is funded through the generous gifts of Karl O. Lee and his mother, Agnes Lee. The late J. Earl Lee and his deceased wife Clara Lee were two esteemed Augustana professors emeritus — of music and speech (respectively).

J. Earl Lee was a professor of music from 1931 to 1991, serving as chair of the music department for 20 years. Clara Lee was a professor of speech from 1952 to 1991. J. Earl helped found the Sioux Falls Community Concert Association in 1935. In 1958, Clara Lee was chosen Debate Coach of the Year by a national speech honorary society.

Augustana University is ever grateful for this support and for the lasting recognition given to the legacy of J. Earl Lee and Clara Lee.
All events are free and open to all teachers, students and the general public.
The three-day celebration of the piano takes place in the Humanities building on the Augustana University Campus. Each day presents unique opportunities for learning, listening, and participation to music teachers and piano students.
We are pleased to announce that our guest artist for the 2020 Lee Piano Festival will be Richard Steinbach.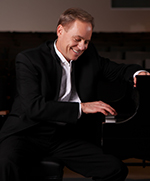 Steinbach has performed extensively as both soloist and collaborative artist in concerts throughout the United States, Canada, France, Italy, Great Britain, South America (Argentina, Brazil, Colombia, Ecuador, Peru), Honduras, Jamaica, Mexico, New Zealand, Australia, India, Malaysia, South Korea, Japan and The People's Republic of China. As the grand prizewinner in the France Piano International Competition, he performed his solo debut recital at the Salle Cortot in Paris. Throughout his career, Steinbach has established himself as an extraordinarily versatile artist whose insightful interpretations of contemporary music have been widely acclaimed
---
SCHEDULE:
Thursday, March 26
3:00 - 4:30 p.m. -  Richard Steinbach Master-Class for College Students
5:00 - 6:30 p.m. - Richard Steinbach Master-Class for High-School Students
Friday, March 27
TBA - Mini Lessons with Richard Steinbach and Augustana Piano Students
Saturday, March 28
TBA - Mini Lessons with Richard Steinbach
7:30 p.m. - Richard Steinbach Recital - Soundscapes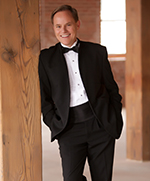 Pianist Richard Steinbach presents an eclectic program of both classical and contemporary piano works by composers from around the world. From Chick Corea to Lowell Liebermann, Steinbach's performance will feature composers who incorporate folk music, popular music and jazz into their compositions.
Additional works by: Claudio Dauelsberg, Dimitri Cervo, Jorge Lopez Marin, Richard Addinsell and Ronaldo Miranda. 
---
Questions or comments concerning the Lee Piano Festival?  Please contact the competition director:
Dr. Rick Andrews
Department of Music
Augustana University
2001 S. Summit Avenue
Sioux Falls, SD 57197
605.274.5409
rick.andrews@augie.edu