---
Dr. Christopher Unger is the 5th conductor of the Augustana Band. He began his tenure at the University in September of 2015.
Unger served as the Interim Director of Bands at the University of British Columbia. Prior to that appointment., Dr. Unger served as the Assistant Conductor of both the Eastman Wind Orchestra and the Eastman Wind Ensemble. At Eastman, Dr. Unger was honoured with the Frederick Fennell Fellowship for Advanced Conducting Study, the Evan Whallon Conducting Award, and the prestigious Walter Hagen Conducting Prize. His role at Eastman provided him with the opportunity to act as a producer on the Eastman Wind Ensemble's 2013 release on Avie Records titled Stravinsky-Octet/L'Histoire du Soldat. In addition to conducting the wind ensembles, Dr. Unger worked with the Brass Guild, the Trumpet Ensemble, and the Graduate Chamber Orchestra. He also was chosen to conduct a featured performance of Imis, by Massimo Luaricella, the 2011/2012 OSSIA International Composition Competition winner, with the Ossia New Music Ensemble. 
Prior to his graduate studies, Dr. Unger was the Instrumental Music Teacher at G.P. Vanier Secondary School in Courtenay, British Columbia.  Under his baton, the instrumental ensembles at Vanier participated in regional and national festivals and received national recognition for their performances at Musicfest Canada. In his final year at Vanier, Dr. Unger was nominated for the CARAS/MUSICAN teacher of the year award.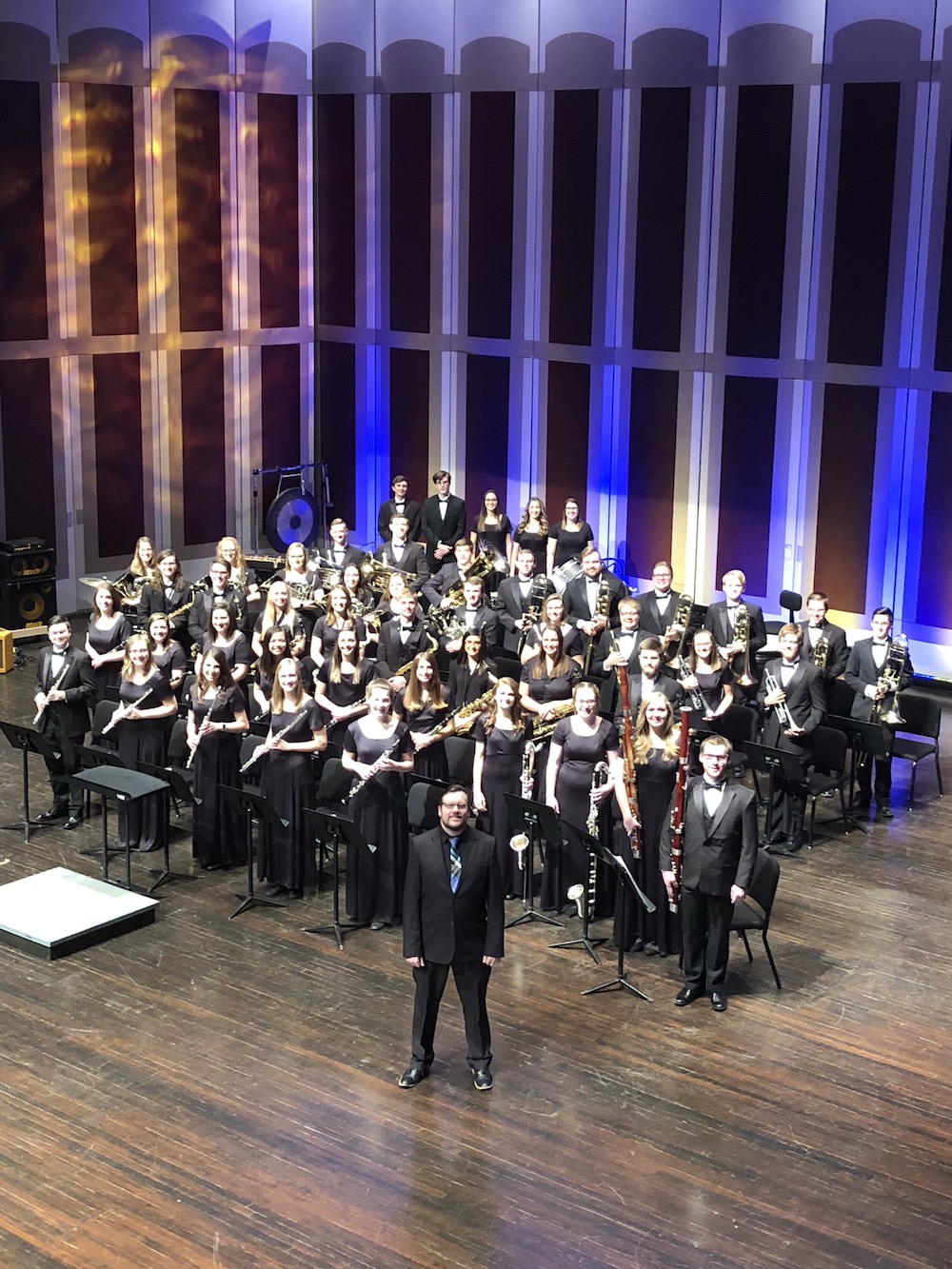 Dr. Unger won the American Prize in Conducting in the Wind Ensemble Division in 2013. The American Prize is a series of new, non-profit national competitions in the performing arts, unique in scope and structure, providing awards, professional adjudication, and regional, national, and international recognition. Each year, The American Prize rewards the best recorded performances by individual artists and ensembles in the United States. 
Dr. Unger's principal conducting teachers were Dr. Mark Scatterday and Dr. Colleen Richardson. He has attended a number of influential conducting symposiums where he worked with master wind conductors such as Donald Hunsberger, Frank Battisti, Charles Peltz, Michael Haithcock, Allan McMurray, Craig Kirchhoff, Michael Votta, Gary Hill, and Rodney Winther. He maintains professional affiliations with the College Band Directors National Association, the World Association of Symphonic Bands and Ensembles, and the Conductor's Guild. 
Dr. Unger received his D.M.A in conducting from the Eastman School of Music in 2013. Additionally, he holds degrees from the University of Western Ontario and the University of British Columbia.