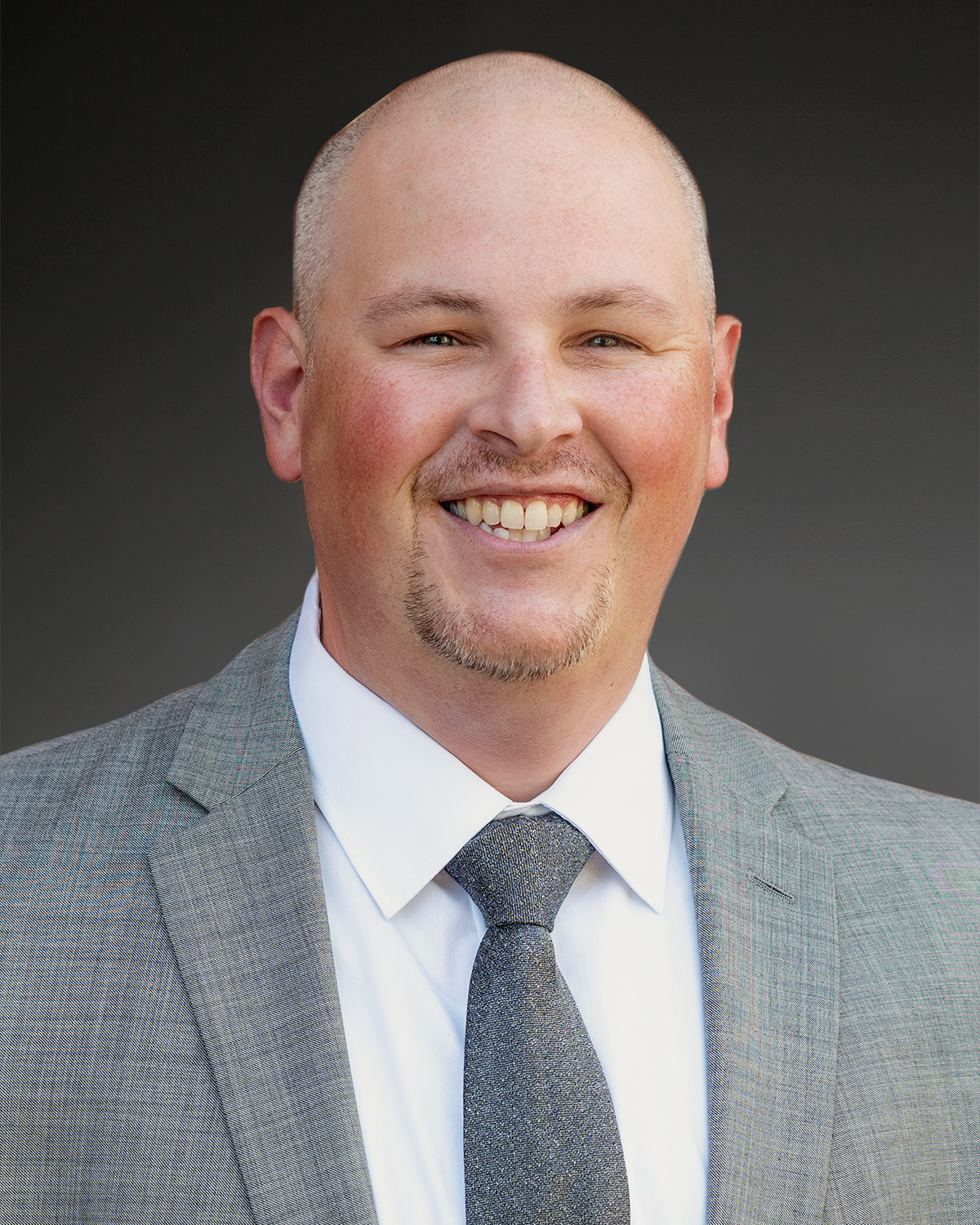 Dean, School of Music
605.274.5233
Born and raised in northern New Jersey, Dr. Peter J. Folliard holds undergraduate degrees in music education and instrumental performance from the University of North Texas; master's degrees in instrumental performance and conducting from the Peabody Institute of Johns Hopkins University; and a doctor of musical arts degree in orchestral conducting from the Eastman School of Music. Folliard has held professional conducting positions with the Rochester Philharmonic Orchestra, The United States Air Force Band and Symphony Orchestra in Washington, D.C. and taught at the Crane School of Music at the State University of New York at Potsdam, where he served as interim director of orchestras.
In addition to his conducting career, Folliard maintains an active teaching and producing career. As a frequent guest instructor at Juilliard's Pre-College Division, he continues to coach bright young conductors and chamber musicians from all over the world. As a producer, Folliard has released over 20 audio and multimedia products, and has collaborated with outstanding artists, the most notable of which is the internationally-renowned soprano Renée Fleming.
Throughout his career, Folliard has been recognized as an outstanding leader, performer and educator. The University of North Texas selected Folliard as its "Outstanding Member" and "Bandsman of the Year." The military recognized Folliard for his "leadership, integrity, professionalism, team contribution and fellowship." Eastman awarded him its prestigious Graduate Teaching Assistant Prize.  The College Music Society and National Association of Music Merchants Foundation recently named Folliard as a 2021 
GenNext
Fellow for his work in developing curricula related to business leadership and innovation in the music industry.
---

Director of Instrumental Studies
Conductor of Augustana Band, Brass Choir
605.274.5234
Dr. Christopher Unger was named the 5th conductor of the Augustana Band and began his tenure at the university in September 2015. Previously, Unger was the interim director of bands at the University of British Columbia. Prior to his appointment at U.B.C., Unger served as the assistant conductor of both the Eastman Wind Orchestra and the Eastman Wind Ensemble. At Eastman, Unger was honored with the Frederick Fennell Fellowship for Advanced Conducting Study, the Evan Whallon Conducting Award and the prestigious Walter Hagen Conducting Prize. His role at Eastman provided him with the opportunity to act as a producer on the Eastman Wind Ensemble's 2013 release on Avie Records titled Stravinsky-Octet/L'Histoire du Soldat. In addition to conducting the wind ensembles, Unger worked with the Brass Guild, the Trumpet Ensemble and the Graduate Chamber Orchestra. He also was chosen to conduct a featured performance of Imis, by Massimo Luaricella, the 2011/2012 OSSIA International Composition Competition winner, with the Ossia New Music Ensemble.
Prior to his graduate studies, Unger was the instrumental music teacher at G.P. Vanier Secondary School in Courtenay, British Columbia. Under his baton, the instrumental ensembles at Vanier participated in regional and national festivals and received national recognition for their performances at Musicfest Canada. Recently, Unger won the American Prize in Conducting in the Wind Ensemble Division (2013).
Unger's principal conducting teachers were Dr. Mark Scatterday and Dr. Colleen Richardson. He has attended a number of influential conducting symposiums where he worked with master wind conductors such as Donald Hunsberger, Frank Battisti, Charles Peltz, Michael Haithcock, Allan McMurray, Craig Kirchhoff, Michael Votta, Gary Hill and Rodney Winther. He maintains professional affiliations with the College Band Directors National Association, the World Association of Symphonic Bands and Ensembles and the Conductor's Guild.
Unger received his D.M.A in conducting from the Eastman School of Music in 2013. Additionally, he holds degrees from the University of Western Ontario and the University of British Columbia.
---

Director of Vocal Studies
Vocal Instructor and Conductor
605.274.5038
russell.svenningsen@augie.edu
Dr. Russell Svenningsen is an associate professor of music at Augustana University and conducts the Augstana Choir and Chamber Choir. He holds a Doctor of Musical Arts in music education from Boston University, a Master of Music in choral conducting from the University of Cincinnati College-Conservatory of Music and a Bachelor of Music in music education from Concordia College Moorhead. He has studied conducting with Dale Warland, René Clausen, Jon Washburn and John Leman and voice with Daniel Weeks and Mark Schowalter. His mentors in music education include Roger Mantie, Sidsel Karlsen and Lee Higgins. Svenningsen is inspired by the work of conflict theorist Antonio Gramsci and the Norwegian Singers Association of America, both of which feature prominently in his dissertation, This Singing: The Norwegian Singers Through a Gramscian Lens.
Svenningsen is an active conductor, performer and clinician. He has worked as clinician and guest artist with professional, high school and community choirs across the United States and abroad. Recently, he has appeared with both the South Dakota Symphony Orchestra and the Northwest Iowa Symphony Orchestra. He is also a member of the GRAMMY-nominated South Dakota Chorale. During the fall of 2019, he, along with colleagues Dr. Peter Folliard and Debra Reid, embarked on an ambitious recording project featuring Franz Schubert's epochal song cycle Winterreise. For the fall of 2019, he and collaborative pianist Brett Cooper prepared a recital featuring the music of Verdi, Richard Strauss, Carlisle Floyd and Wagner.
Svenningsen is a proud member of the American Choral Directors Association, National Association for Music Education, National Collegiate Choral Organization and National Association of Teachers of Singing. He has served on the executive boards of Opera South Dakota and the South Dakota Arts Council Music Panel.
Russell and his wife, Sarah, are the very proud parents of two children, Anders and Annika. He is an avid woodworker and deeply terrible golfer.