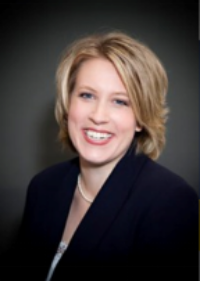 Jennifer Meiners
Director of Event Services
Department: Advancement
Education:
PhD in Economics, University of Oregon, 1996
BS in Economics and Computer Science with a Business Emphasis, University of Puget Sound, 1990
Biography:
Principles of Macro- and Microeconomics, Money and Banking, Statistics/Econometrics, and Open Economy Macroeconomics (International Trade Theory and Practice)
Dan teaches in the undergraduate and graduate business and information systems programs at Dakota State University. Dan teaches economics, statistics, and graduate courses each semester. Dan has published and presented over twenty original research and conference papers studying aspects of international trade, macro econometrics, banking, and finance, as well as teaching economics with computer technology. DSU co-author Dr. Yen-Ling Chang and Dan had their research paper "Bank Risk in a Decade of Low-Interest Rates" published in the Journal of Economics and Finance in July 2017. Dr. Talley was appointed Undergraduate Business Programs Coordinator for the College of Business and Information Systems.
Contact
Office Location: East Hall
Phone: 605-256-5165
Email