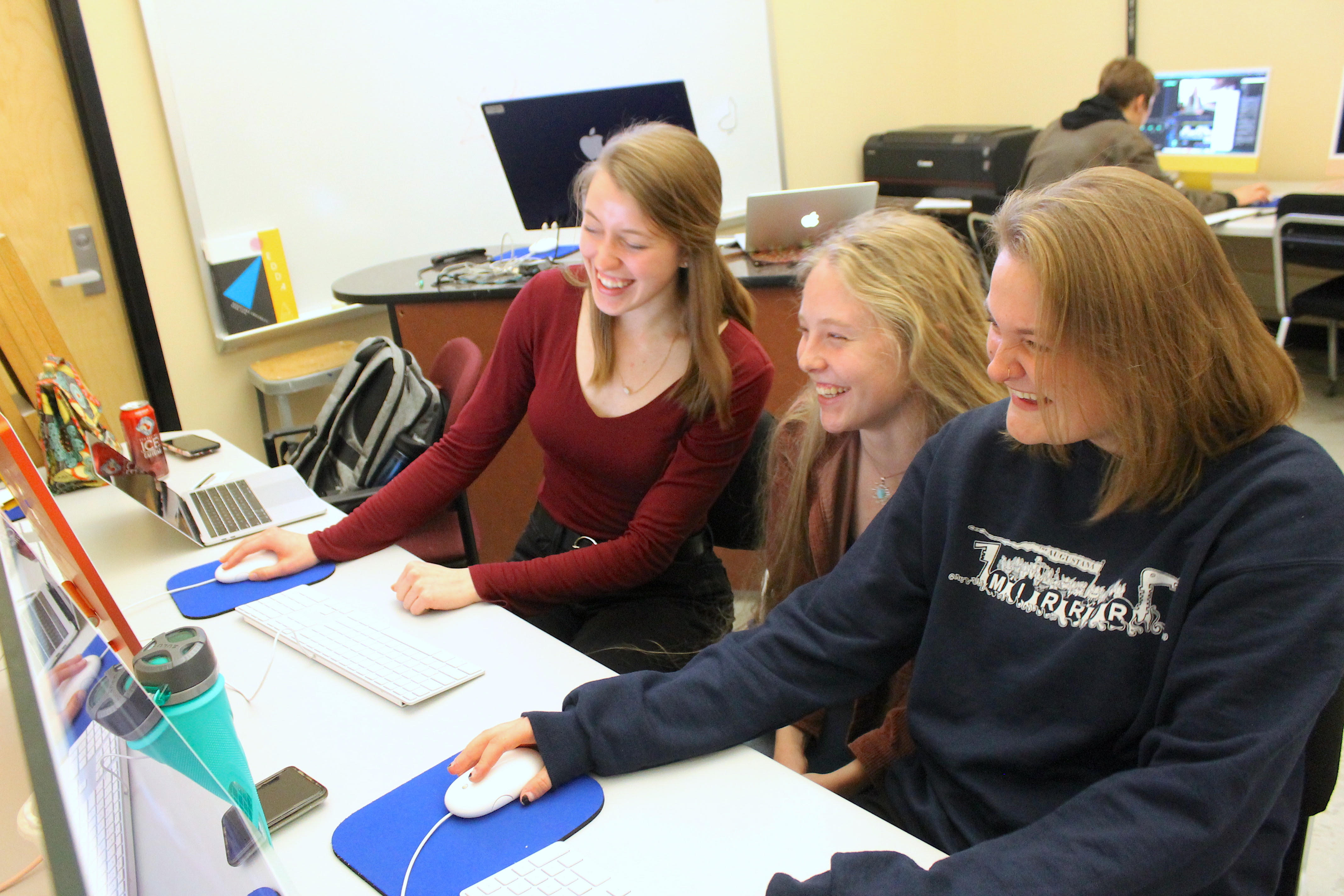 What Can You Do With a Journalism Major? A Daylong Camp
Tuesday, June 21 | Fryxell Humanities Center 
AUDIENCE: High School Students | FREE
Camp Schedule: 8:30a.m. - 4:30p.m.
As high school students interested in journalism, you are probably getting to the point of asking: "What can I do with a journalism major?" Augustana's journalism program can answer that question for you in a free one-day camp Tuesday, June 21, 8:30 to 4:30, in the Fryxell Humanities Center on the Augustana campus.
Career possibilities in journalism are perhaps more exciting and diverse than ever. From traditional print media to online platforms to public relations to design and more, our speakers will tell you what's possible. You'll hear from and talk to faculty, current students, and Augustana journalism alumni in Sioux Falls and (via Zoom) from around the country, including representatives from CNN, Axios, Kiplinger Business Newsletter, Sioux Falls Simplified, Sanford Health and Raven Industries. We'd like to help you think about your future, and we'd love to have you join this free one-day conversation.