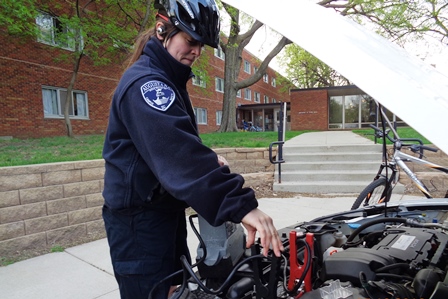 Need a Jump Start?  Locked your keys in your car?
If you are a Augustana University student or employee and your vehicle is on Augustana University property, Call the Department of Campus Safety at 605.274.4014.
Officers will respond and have tools to assist.  This does not guarantee they will be able to get your car started or get your car unlocked, however it is free and worth a try.