Augustana today announced it will host a second concert for "American Idol" winner and top-10 Billboard Hot 100 artist Phillip Phillips at 4 p.m. on Tuesday, March 19, at the Washington Pavilion.
Phillips' originally scheduled concert, set for 7 p.m. on March 19 at the Pavilion, sold out in less than two hours. Alt-country/pop-rock band Churchill will open for the 7 p.m. event (doors open at 6:30 p.m.), organized by the
UBG
Big Event Committee.
Tickets for the 4 p.m. Concert:
Tickets for Augustana students and Washington Pavilion members went on sale at 6 p.m. on Friday, Feb. 22, at the Washington Pavilion Box Office, located at 301 N. Main Ave. in Sioux Falls. Augustana students will need to present their student IDs at the Box Office window.
 
Tickets for the public went on sale at 10:30 a.m. on Saturday, Feb. 23, at the Washington Pavilion box office.
About Phillip Phillips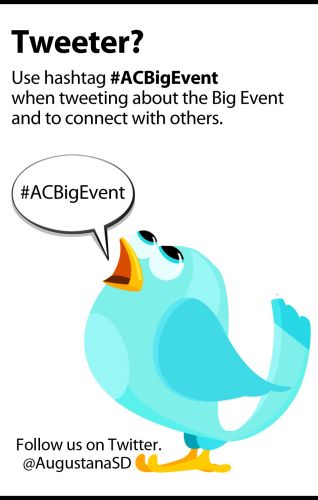 The same day Phillips claimed his victory in "American Idol's" season 11 finale, the 21-year-old singer/guitarist released "Home," a debut single that showcases his rich, raspy vocals and masterful guitar skills — and marked the highest debut on the Billboard Digital songs chart with 278,000 downloads sold.  Now, with a Billboard Hot 100 top-10 debut under his belt, the Georgia-bred songwriter is gearing up to record his first album for 19 Entertainment/Interscope Records. "It's going to have more of a rock sound it," says Phillips, who counts Eric Clapton as one of his key influences. "The most important thing to me is making music that comes from my heart and really connects with people on a gut level."
Phillips first began making music when he was 14, thanks largely to his older sister's boyfriend (and now husband), Benjamin Neil.
"Ben's an amazing guitarist — he taught me a few chords one day and I just fell in love with it immediately," says Phillips. Since the two lived in separate towns, Phillips kept on studying guitar on his own ("mostly by playing along to the karaoke machine") and soon found himself mastering riffs from classic-rock tracks like Deep Purple's "Smoke on the Water" and Ozzy Osbourne's "Crazy Train." Several years later, Phillips formed an acoustic band with his sister and brother-in-law and added singing to his repertoire. "I used to always keep my singing to myself and never let anyone hear me, but then my sister and brother-in-law caught me one night and told me I had to start singing in the band," he says.
After graduating high school, Phillips began studying industrial systems technology at Albany Technical College in Georgia and continued playing music with his brother-in-law.
"We got a name for ourselves, playing in college towns and at festivals, sometimes just playing for free or for food," says Phillips. With encouragement from his family and friends, Phillips took a break from working in his family's pawn shop and auditioned for "American Idol" in summer 2011. He soon found himself tearing through powerful, full-throated performances of songs by artists like Creedence Clearwater Revival, Otis Redding, and Wilson Pickett on the Idol stage.
As he readies himself to record his debut release, Phillips aims to channel that soulful spirit into acoustic-driven rock with an earthy, authentic sound. "I'm still so amazed at how this has worked out," says Phillips, who plans to bring his brother-in-law onto the album as a guitarist. "I knew I'd always have music no matter what happens, but I never imagined that it would get to this level. I'm so excited to just get going and have a great time doing it."
About Churchill
Churchill singer/guitarist Tim Bruns and mandolin player Mike Morter have been making folk-infused rock songs with a delicate bluegrass flair together since the first day they met. In 2009, Bruns and Morter added bassist Tyler Rima, drummer Joe Richmond, and keyboardist/singer Bethany Kelly to their lineup, a move that vastly expanded their sound and birthed the sound that is Churchill.
Churchill's newest release, "Change EP," is entirely self-produced and self-recorded by the band to truly capture the raw, frenetic energy of their live show. From the freewheeling country swing of "Ark in a Flood" (a sprawling anthem marked by soaring, sunny harmonies) to the Motown strut of "Change" (a gorgeously pained love song on which Kelly's tough but tender vocals take the lead), "Change EP" enlists Churchill as an outfit that's both classic in sensibility and undeniably fresh in sound.
Always honored to be on stage, Churchill's live experience is a major part of how they effectively leave their audience feeling hopeful and ready to change the world.