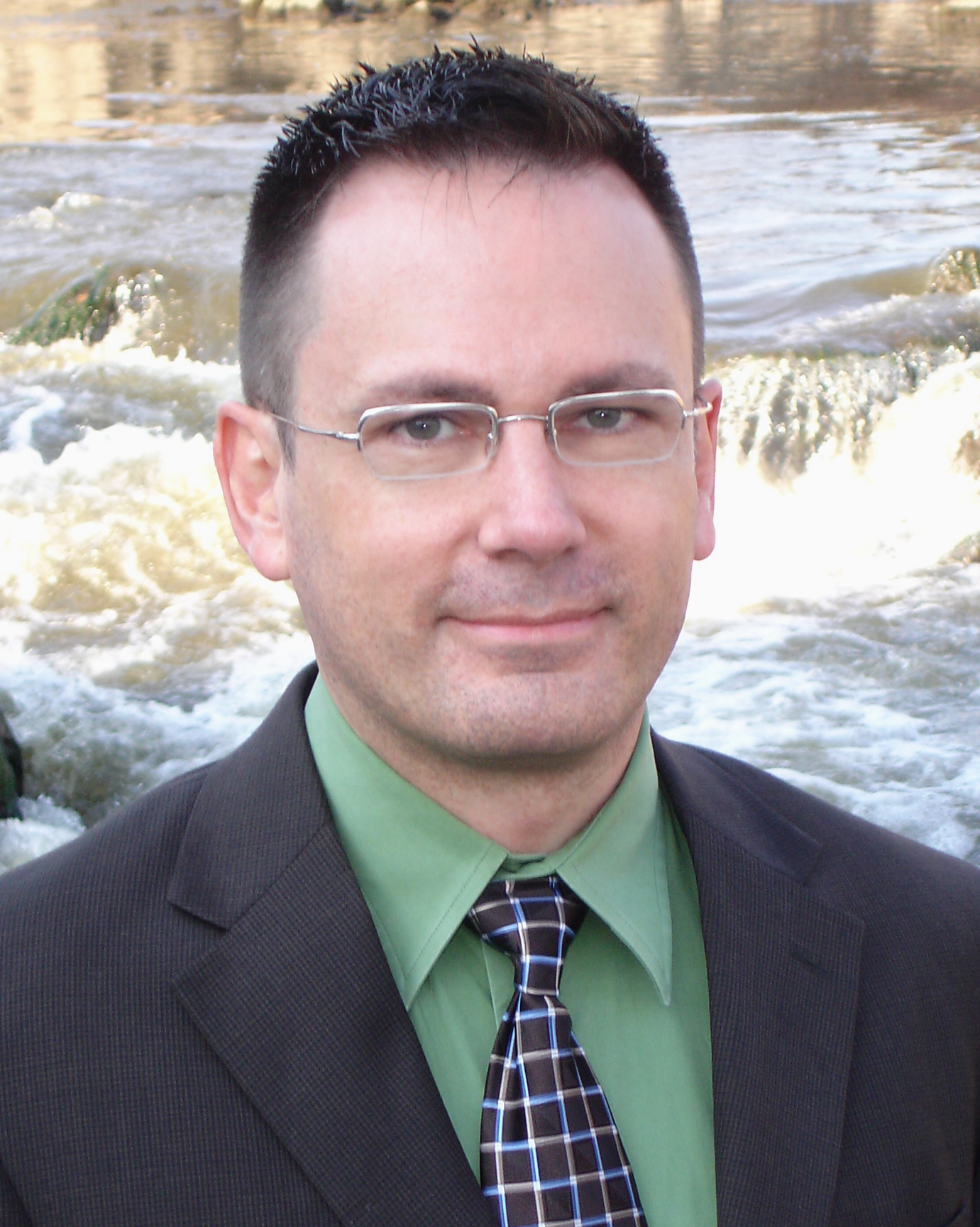 A new edition of "Histoires ou contes du temps passé: contes de ma mère l'Oie by Charles Perrault" ("Tales and Stories of the Past: Mother Goose Tales by Charles Perrault") features an introduction, extensive annotations and a glossary by Augustana's Dr. Scott Fish, associate professor of French. 
We caught up with Fish to learn more about the book.
Q. What can you  tell us about the book?
A. This book, number 25 in the Molière & Co. series, is a student edition of the eight contes de fées (fairy tales) that Charles Perrault published in 1697. Molière & Co., a division of European Masterpieces that also publishes Spanish and Portuguese titles, specializes in inexpensive student editions of French literary classics. The editions are prepared by American scholars and are designed for English-speaking students who are studying French.
Very few such specialized editions exist for French titles. For many books, plays and novels that I wish to use in my advanced-level courses, I'm limited to titles published in France — books designed for French students that assume cultural and linguistic competencies that American undergraduate students who are studying French don't possess.
In contrast to books published in France, this edition includes significantly more glossing of both difficult vocabulary and expressions as well as words that students studying French should know but may have forgotten. Glossing is done in English so that students can return to reading as soon as possible.
Extensive footnotes provide historical and cultural explanations that French editions don't include. An extensive introduction to the author, his life and work, and grammar explanations are also presented in English. Finally, a French/English glossary is provided at the end of the book that also includes additional vocabulary that is not glossed in the margins.
Q. What inspired you to pursue this work?
A. I especially wanted to work on a book that I could use in my classes and that would elucidate my students' understanding of Perrault. All Modern Foreign Language majors at Augustana are double majors and one-third are triple majors. A student's language major is not typically the primary major. Our students have exhausting schedules and rarely have the luxury or the time to spend hours either looking up unfamiliar vocabulary or completing additional independent research on the lives of authors whose books they are reading. I wanted to render that process easier for students so that they could focus solely on reading and comprehension.
One of my doctoral preliminary exams was on seventeenth-century French literature. I've also taught many of Perrault's tales for over 20 years in my upper intermediate and advanced-level courses, and my students have always enjoyed them. My colleague Joe Johnson at Clayton State University in Georgia brought the series to my attention and encouraged me to propose a title. I immediately thought of Perrault.
My proposal was accepted a couple of years ago, but with the heavy demands of teaching, including multiple independent scholarships and studies every semester, extensive committee work, and campus and national service, it was very difficult to find time to work on a book-length project. Thanks to a sabbatical leave I received for the 2015-16 academic year, I was able to focus on the book full-time.
Q. Charles Perrault! Classic fairy tales! Talk about why Perrault is important to literature.
A. Charles Perrault had a brilliant literary career during the 17th century. He was a close associate of Jean-Baptiste Colbert (finance minister under Louis XIV) and a member — and then chancellor — of the Académie Française (The French Academy). He is best remembered today for his collection of fairy tales. Alongside Marie-Catherine d'Aulnoy, he is considered one of the founders of the genre.
Perrault collected popular folk tales that had long been part of an oral tradition in France and Europe — stories told from one generation to the next but never written down: "Sleeping Beauty," "Little Red Riding Hood," "Blue Beard," "Puss in Boots," "Cinderella," "Little Thumbling," etc. Perrault tweaked the tales without changing their essential form so that they would be easily recognizable to his readers.
Perrault's publication did not receive initial widespread approval, however, because he snubbed two common practices of his day. First, he discarded the idea of using Greek and Roman stories and legends as the source material for his stories. Instead, Perrault wrote about "typical" French characters: a miller's son, a peasant girl, a poor family, a handicapped noble, and an aristocrat's daughter. Second, he chose to write the tales in prose, rather than in verse as La Fontaine had done for his fables.
Despite an initial lukewarm reception, Perrault's work quickly became popular. Between 1842 and 1913, 60 different publishers printed more than 233 different editions of the stories.
The "Mother Goose Tales" have, moreover, never been out of print since they were first published in 1697. Hundreds of editions now exist in well over 100 different languages. Perrault's work influenced the "Brothers Grimm" in the 19th century, and many of the tales have inspired Hollywood movies (multiple versions of "Cinderella," "Sleeping Beauty," "Puss and Boots," etc.), cartoons, television episodes, plays, operas (Jules Massenet's "Cinderella"), and even ballets (Tchaikovsky's "The Sleeping Beauty").
The book's dedication to 21-year-old Elisabeth-Charlotte d'Orléans, daughter of King Louis XIV's brother, Philippe, and the inclusion of moral lessons in verse, are clear indications that the audience to whom the tales are meant is not young children, but individuals of all ages including adults. Perrault's stories, like the original folk tales, are also darker than some of the versions by other authors. Remember, in Perrault's version, Little Red Riding Hood and her grandmother are eaten by the wolf!
Q. How long did you work on the book? And, what was your writing process like?
A. I worked on the edition steadily for about six to seven months.
When I do research and write for a large project, I'm not able to work for an hour, then lay the project aside for several days or weeks and come back to it. I need long stretches of uninterrupted time so that I can focus on my research and writing. The sabbatical I received from Augie afforded that opportunity to me. I was able to work mostly from home in the Twin Cities where I researched and wrote from noon until 4 p.m., then again from about 6 p.m. until midnight and often later. I've always worked best later at night when it's quite and when there are fewer distractions.
Besides researching and writing the introduction, as well as preparing the bibliography and glossary, much of the writing was akin to detective work.

I had to consider every word and expression in the tales. Do my students know this word, expression, term, cultural or historical figure or reference? What is the best translation or explanation that I can provide so that my students will immediately understand it? Some translations were easy; others, even a short expression, took days of research until I was satisfied with just the right explanation or translation.
I had dozens of notecards tacked to the wall above my desk with bits of important information — a clever turn of phrase that I wanted to remember for a sentence or a new detail about the life of Perrault that I wanted to include. I consulted several dozen editions of the tales, both in French and English; did research at the University of Minnesota library; made extensive use of the 1690 Furetière and 1694 French Academy dictionaries that are now thankfully online; and bounced ideas off of French colleagues in the U.S. and France. I also scanned and cleaned up (pixel by pixel) the more than 30 tiny and beautiful illustrations by Mittis and G. Picard from the 1894 Edouard Dentu edition that are included in my book.
Q. What do you hope readers will take away from the book?
A. Besides students who are studying French, anyone who has taken a couple of French courses will find this edition of Perrault's tales accessible. The glossing, footnotes, introduction and glossary make reading the stories easier, far more understandable and, most important of all, more enjoyable, which of course is Perrault's stated purpose in writing the tales: plaire et instruire (to please and to instruct).
---
About Dr. Scott Fish
Dr. Scott Fish received his Ph.D. from the University of Wisconsin and teaches all levels of French language and the literatures of cultures of the French-speaking world. He leads a biennial spring-break course to Paris. His research interests include André Gide, autobiography, and the history of Pi Delta Phi, for which he serves as National President. Fish has earned several awards for teaching including the first Faculty Recognition Award, presented by the Augustana Student Association, and the 2006 Teacher of the Year Award from the South Dakota World Languages Association.