The Augustana Thought Leader Forum is a catalyst for insightful public discussion. Forum organizers believe that an informed and engaged citizenry is a valuable asset for the people in the region. Augustana believes it is ideally positioned to assert its intellectual resources through its great professors and accomplished alumni.
Spring 2014


Mike Reszler '91
Vice President for Digital Media, American Public Media Group
Topic: "Innovation and the Business of Hearts & Minds: Notes from the Ground Floor of the Media Revolution"
Friday, Feb. 21, 2014
To say the Internet has changed media is to understate the obvious. Not since Guttenberg's printing press has media undergone such radical change. Every form of traditional media — radio, television and print — has been changed by the Internet. At the heart of this change is a tension: the Internet has given audiences more options and power over media than at any previous time, but that same force has also fundamentally altered the business models that allowed producers to create that media. Today investigative reporting competes with cat videos on YouTube, and great music albums have been displaced with disposable 99-cent downloads.
For the past decade Mike Reszler has seen this change first-hand, and in fact he has been responsible for helping to create it. As the former Director of Digital News for Knight Ridder, the second largest newspaper company in the U.S., he was responsible for leading innovation in newsrooms large and small. Today, he is working to innovate the traditional broadcast world — in both news and music. In this presentation, he will explore the challenge that innovators face within legacy organizations and look at the trends that are fundamentally reshaping the way audiences experience media.
Fall 2013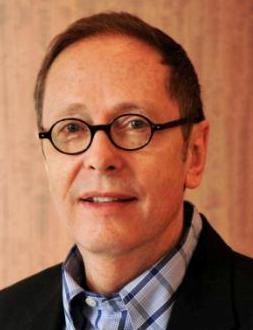 Dale Hoiberg '71
Senior Vice President and Editor in Chief, Encyclopædia Britannica, Inc.
Topic: O Brave New World: Encyclopædia Britannica Goes Digital
Thursday, September 26, 2013
As senior vice president and editor in chief of the Encyclopædia Britannica, Hoiberg is responsible for the revision and maintenance of Britannica's 55-million-word core content. He has been deeply involved in expanding the company's product line in both electronic and print publishing.
Hoiberg joined Encyclopædia Britannica in 1978 as an index editor in the editorial department. In 1982, he was promoted to senior index editor. From 1983 to 1986, he served as liaison to the Encyclopædia of China in Beijing, People's Republic of China, during the development of the Concise Encyclopædia Britannica in Chinese. In 1986, he was named senior editor for Asian Products and, in 1988, director of Asian Product Development. In 1993, Hoiberg was promoted to vice president, international product development. He became editor in chief in 1997 and was promoted to senior vice president in 2001.
Hoiberg is a native of Devils Lake, N.D., and earned a bachelor's degree in comparative literature and philosophy from Augustana in 1971. He has an A.M. and a Ph.D. in Chinese literature from the University of Chicago. His A.M. thesis was on the modern Chinese poet Xu Zhimo, and his Ph.D. dissertation was on the traditional Chinese opera "The Broken-down Kiln."

Andrew Kightlinger '08
Filmmaker
Topic: The Perils of Creative Genesis and Revelation (Firmly in Cheek)
Friday, November 8, 2013
Born and raised in Madagascar before moving to South Dakota, Andrew Kightlinger has been a film director since 2008. A director, producer, and writer, his work has appeared at San Diego Comic-Con and Palm Springs International ShortFest.
In 2013, he released his feature directorial debut, "Dust of War", a post-apocalyptic adventure starring Tony Todd ("Candyman," "The Rock") and Doug Jones ("Pan's Labyrinth," "Hellboy 1 & 2"). The film world premiered at Comic-Con and is currently selling to foreign markets and seeking U.S. distribution.
Additionally, his latest short "Paper People" was an Official Selection at the Academy-qualifying Palm Springs International ShortFest and over another dozen festivals nationwide. His upcoming projects include the short drama "Destroyer" and a new feature-length production.
Kightlinger not only strives to make entertaining yet pensive films, but also holds a philanthropic goal to fund health improvement projects in Madagascar.
He holds a Master of Fine Arts in Film from Boston University (2011) and a Bachelor of Arts in International Government and French from Augustana College in South Dakota (2008).
Favorite films include "Walkabout," "Aliens," "One Flew Over the Cuckoo's Nest," "E.T.," "Straw Dogs," and "Barry Lyndon."
Spring 2013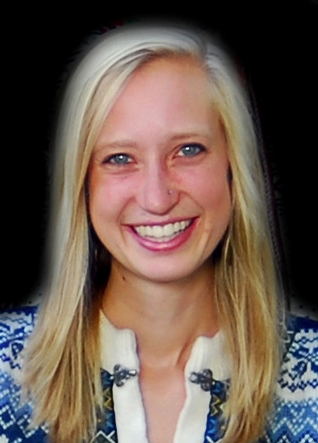 Hannah Miller '12
Teacher, Hawthorne Elementary, Sioux Falls; Advocate
Topic: The Dirty Little Secret: Human Trafficking in South Dakota.
Friday, April 12, 2013
A native of Mankato, Minn., and an elementary education major, Miller served on the Chapel staff and was its Ambassador/Service Coordinator during her sophomore year. She helped organize the "For All Who Are Thirsty" water project, an initiative to bring clean water to people in need, and helped raise $3,000 for the effort during the 2009-10 academic year. In 2010, she was named one of two Augustana Peace Prize Forum Scholars and spent two months at Norway's University of Oslo studying causes of armed conflicts, peace building, peacemaking, humanitarian interventions and aid, and nonviolent peace movements. For her final project as a Peace Prize Forum scholar, she examined the growing issue of human trafficking in South Dakota. To gauge the seriousness of the issue, she conducted undercover research during the Sturgis Motorcycle Rally and paired it with ongoing investigations conducted by Be Free Ministries, a non-profit organization based in Sioux Falls and committed to ending human slavery, trafficking and exploitation locally and round the globe. She presented her findings to the campus community at the Augustana Symposium while Be Free officials presented the evidence to South Dakota lawmakers who later passed legislation to address the serious issue of human trafficking in the state. She has dedicated countless hours to teaching and serving children with limited resources locally, in Tanzania and Slovakia. Earlier this year, she was named the recipient of the 2012 Covenant Award for Service, a distinguished honor recognizing students who have a commitment to service on campus and in the broader community; who inspire others to serve; who serve quietly without fanfare and with no desire for recognition; and whose future plans have been shaped by service.
Dr. Robert Wright
Nef Family Chair of Political Economy, Augustana College
Topic: Wall Street on the Prairie
Tuesday, March 12, 2013 • 5:30 p.m.
Museum of American Finance, New York, N.Y.
Dr. Robert Wright, Nef Family Chair of Political Economy and director of the Thomas Willing Institute at Augustana, will discuss the financial impact of Citibank's move to Sioux Falls, S.D., in the early 1980's. Immediately following his presentation, alumni and friends of the College are invited stay for a special reception.
Dr. Robert E. Wright received his BA in history from Buffalo State College in 1990, his MA in history from State University of New York at Buffalo in 1994, and his PhD from SUNY at Buffalo in 1997. Before coming to Augustana, Dr. Wright served as Clinical Associate Professor of Economics at the Stern School of Business, New York University. He was also a guest curator for the Museum of American Finance. Dr. Wright has written for Barron's, The Chronicle of Higher Education, Forbes.com, and other prominent publications. He has appeared on National Public Radio, C-SPAN, and BBC, as well as several South Dakota stations.
Dr. Wright has authored or co-authored more than 10 books, including "One Nation Under Debt: Hamilton, Jefferson and the History of What We Owe" (New York: McGraw-Hill, 2008), "Financial Founding Fathers" (Chicago: University of Chicago Press, 2006), and "Fubarnomics: A Lighthearted, Serious Look at America's Economic Ills" (Prometheus, 2010).

Dr. Jarret Brachman '00
Research Fellow, NDSU
Topic: Beyond Bin Laden: The Future of Global Terrorism
Thursday, March 7, 2013
Dr. Jarret Brachman is an internationally recognized counterterrorism specialist, author and public lecturer. In 2003, while completing his Ph.D. from the University of Delaware, he served as a Graduate Fellow at the CIA's Counterterrorist Center. In 2004, Brachman joined the Combating Terrorism Center at West Point. Brachman became the CTC's first Director of Research and oversaw the Center's research projects on al-Qaida ideology and strategy. In 2008, Brachman left the West Point CTC to launch a new security research and training center in his hometown of Fargo, N.D. In addition to serving on the faculty at North Dakota State University, Brachman conducts private consulting on terrorism for clients both inside and outside of government. Brachman published his first book, Global Jihadism: Theory and Practice in 2008. He has testified multiple times before Congressional subcommittees and the British House of Lords. Brachman routinely keynotes government counterterrorism conferences and is regularly featured across international media outlets including, NPR, CNN, the AP, the Washington Post and the New York Times.
Fall 2012

Dr. Pam Homan '81
Superintendent, Sioux Falls School District 49-5
Topic: K-12 Education Reform: The Reality of the Pachyderm and His Family
Wednesday, Sept. 26, 2012
Since 2004, Pam Homan has been the superintendent of the Sioux Falls School District 49-5, Sioux Falls, S.D., a PK-12 and regional technical institute serving 24,000 students.
Pam has been a dedicated educator in the public schools for over 30 years as a teacher, special education coordinator, principal, director, and superintendent. The district encompasses pre-kindergarten through a post-secondary technical institute. Dr. Homan has served on various state and national level committees for educational assessment, accountability, technology, K-12 reform and teacher compensation. She is a respected speaker and presenter in the community, state, region and nation on topics such as program development, staff development, leadership, and education funding. In the Sioux Falls Public Schools, she has initiated the formation of numerous innovative programs and several specialized schools. Homan received her bachelor's degree from Augustana in 1981 and her doctoral degree from the University of South Dakota.

Dr. Sandra Looney '62
Professor of English, Augustana College
Topic: A Viking Chronicle: Your Stories and Mine
Friday, Oct. 5, 2012
Dr. Sandra Looney '62, is a giant among faculty at Augustana and is a fixture in the English Department. She is the consummate teacher with the rare ability to be gracious and rigorous at the same time. Her love of her subject is contagious. She has excelled as a colleague, friend and mentor to her coworkers. She is unfailingly devoted to her students and is an inspiration to all who know her. Looney teaches composition and literature classes, Shakespeare and senior Capstone courses in conjunction with professors of other disciplines. Her area of expertise is British and American drama; her recent interest is Shakespeare performance. She has long-term interests in the literature of India, China and Japan. Recent sabbaticals have taken her to Oxford, England, and Dublin, Ireland. Looney earned a Ph.A. in English at the University of Arkansas in 1973. She joined Augustana in 1964 and was the 2000 recipient of the Vernon and Mildred Niebuhr Faculty Excellence Award.
Phil Niedringhaus '86
FBI Special Agent, Denver, Colo.
Topic: The FBI's Evolving Role in Global Law Enforcement
Friday, Nov. 9, 2012
Over more than two decades in law enforcement, Niedringhaus has served at the Minnehaha County Sheriff's Office, Patrol Division and Investigation units and has worked as an agent for the South Dakota Division of Criminal Investigations. After entering the FBI as a special agent in 1991, he served the Anchorage and Salt Lake City Divisions and also worked at FBI headquarters in Washington, D.C., as a supervisory special agent. He assumed his role with the Denver Division in 2006. He currently serves as a supervisory special agent responsible for the Violent Crime Program and supervises the FBI Rocky Mountain Safe Streets Task Force in Denver.

President Rob Oliver
President, Augustana College
Topic: "Higher Education Today and Updates from Augustana"
Thursday, Nov. 15, 2012
The Journey Museum, Rapid City, S.D.
President Rob Oliver obtained a B.S. in Economics from the University of South Dakota in 1975 and his MBA in 1977. He served the banking industry, rising to the position of President of the Sioux Falls Market Banks for Wells Fargo & Co., for more than two decades.
Following Rob's passion and interest for higher education, he retired from banking in 2004 and joined the Augustana faculty as an associate professor and chair of the Department of Business Administration. While his tenure within the department was brief, his dedication to students and excellence in the classroom were soon well-known. He became Augustana's twenty-third president on Oct. 6, 2006.
Oliver and his wife, Angela, are the parents of two daughters, Laura Oliver and Andrea Cammilleri.
Spring 2012
Dr. Robert Wright received his B.A. in history, summa cum laude, from Buffalo State College in 1990, his M.A. in history from State University of New York (SUNY) at Buffalo in 1994, and his Ph.D. from SUNY at Buffalo in 1997. Before coming to Augustana, Dr. Wright served as Clinical Associate Professor of Economics at the Stern School of Business, New York University. He was also a guest curator for the Museum of American Finance. Dr. Wright has written for Barron's, The Chronicle of Higher Education, Forbes.com, and other prominent publications. He has appeared on National Public Radio, C-SPAN, and the BBC, as well as several South Dakota stations.
In addition to editing three series of primary source documents for Pickering and Chatto Publishers, Dr. Wright has authored or co-authored ten books, including One Nation Under Debt: Hamilton, Jefferson and the History of What We Owe (New York: McGraw-Hill, 2008), which explores the untold history of America's first national debt, arising from the immense sums needed to conduct the American Revolution. Another title, Financial Founding Fathers (Chicago: University of Chicago Press, 2006), is a compelling account of the nation's early finances. Dr. Wright's latest book, Fubarnomics: A Lighthearted, Serious Look at America's Economic Ills (Prometheus, 2010), has been called a welcome new addition to the societal/economic/political discourse that is raging now.
In 2010, Dr. Wright established the Thomas Willing Institute for the Study of Financial Markets, Institutions, and Regulations at Augustana College to promote the public's understanding of the financial system.

Dr. Joel A. Johnson
Associate Professor of Government and International Affairs
Topic:  "2012 and Beyond: The Challenges of Governance in an Age of Globalization, Hyperpartisanship, and Mistrust"
Thursday, March 29, 2012
Dr. Joel Johnson is an associate professor of Government and International Affairs at Augustana College. He received his Ph.D. in political philosophy from Harvard University, where he also served as lecturer on Government. During 2010-11 he served as a Fulbright Senior Scholar in the Department of British and American Studies at Philipps-Universität Marburg in Hessen, Germany. In that capacity, he taught courses in American politics, history, and culture, in addition to giving more than a dozen public lectures throughout Germany and Italy. His primary research interests include American political thought, politics and literature, and theories of justice. He is the author of "Beyond Practical Virtue: A Defense of Liberal Democracy Through Literature" (University of Missouri Press, 2007), as well as journal articles and book chapters on the American founding, Mark Twain's views on imperialism, and moral argumentation in Uncle Tom's Cabin. His latest work is a chapter on South Dakota's literature in "The Plains Political Tradition: Essays on South Dakota Political Culture" (South Dakota Historical Society Press, 2011). At Augustana, Dr. Johnson teaches courses on political philosophy, politics and literature, and Asian politics. He also advises both the department's honors program and Augustana's government club, the Committee of Undergraduate Political Scientists (C.O.U.P.S.).
Fall 2011
Doug Berven '91
Vice President of Corporate Affairs, POET, Sioux Falls
Spoke on Thursday, September 29, 2011
Topic: Revolutionizing Energy
Doug Berven joined POET in March 2003 and has served the organization in several roles since then. In his current position as vice president of Corporate Affairs, Berven promotes the corporate objectives of POET, the importance of agriculture and the benefits of ethanol domestically and internationally. He also sits on 12 of POET's ethanol plant Boards of Directors, and serves as an advisor to several industry organizations, including BIO, ACORE, 25x25, Midwest Governors Association and the Roundtable on Sustainable Biofuels. Berven also manages strategic corporate relations for POET, promotes state, regional and national policy objectives for the industry, and is an internationally recognized authority on agriculture, renewable energy and ethanol.
A business administration major at Augustana, Berven held various roles in banking, real estate development and medical consulting prior to joining POET. He currently resides in Sioux Falls with his wife and two children.

Dr. John Berdahl '99
Ophthalmologist, Vance Thompson Vision, Sioux Falls, SD
Spoke on Friday, October 14, 2011
Topic: Eliminating Blindness in our World
Berdahl specializes in advanced cataract, corneal and glaucoma surgery, in addition to refractive surgery to correct nearsightedness, farsightedness and astigmatism. He earned his medical doctorate, graduating with honors from Mayo Medical School in Rochester, Minn., and finished his internship at the Mayo Clinic in Scottsdale, Ariz. He completed ophthalmology residency at Duke University where his published work, research, teaching and care of patients brought him many honors including best resident and national recognition as first place winner of the Resident Writers Award.
Berdahl pursued additional advanced surgical training at the most coveted cornea and glaucoma fellowship in the country at Minnesota Eye Consultants. As a fellow he received the Claes Dohlman Award from Harvard University, which is given to the top cornea fellow in the country.
Originally from Hills, Minn., Berdahl taught and coached at Hills-Beaver Creek prior to entering medical school. He has published numerous book chapters and peer-reviewed articles and his extensive research has been presented nationally and internationally. Recently, his research has brought him into consultation with NASA to combat eye disease during extended space flight. His commitment to those in need is demonstrated by his leadership role in EyeCare America (which provides free eye care to underserved) and the numerous surgical mission trips he continues to participate in worldwide.
Berdahl lives in Sioux Falls with his wonderful wife, Tamme, and delightful children Tommy (3) and Anabel (1). Tamme is a passionate mother who provides support to other moms in the community through volunteering and founding a local chapter of MOPS (Mothers of Pre-Schoolers). He and his family love outdoor activities, reading, Scuba diving, community involvement and spending time together.

Dr. Peter Schotten
Professor of Government and International Affairs, Augustana College
Spoke on Monday, October 24, 2011 in St. Paul, Minn.
Topic: Confessions of an Augustana College Professor
Some people eagerly share with others their innermost feelings or avidly proclaim lofty and laudable moral principles. By contrast, Dr. Peter Schotten will aim much lower, finally revealing to the world those secret concerns and long-suppressed truths that inform his understanding of the current status of state, society and higher education at Augustana College.
Dr. Schotten only appears to be the quintessential Augustana insider. He came to the College in 1974, having grown up in Seattle where he did his undergraduate work at the University of Washington. There, he graduated magna cum laude with a degree in political science. He later received his M.A. and Ph.D. in political science from Claremont. He attended graduate school as a Woodrow Wilson scholar and also was an NDEA fellow.
Arriving at Augustana from the greater Los Angeles area, Dr. Schotten initially was surprised and shocked to discover that the two leading grocery store establishments were called Hinky Dinky and Piggly Wiggly. He survived this ordeal and has since taught in the Department of Government and International Affairs. Currently, he also serves as the division chair of Augustana's Social Science division. His academic interests include constitutional law and political philosophy and he has co-authored two books and numerous scholarly papers within these disciplines. During his teaching career at Augustana, he has held the Stanley Olson Chair of Moral values, the Orin M. Lofthus Distinguished Professorship, the Frederick Kohlmeyer Distinguished Teaching Professorship and the Burlington Northern Excellence in Teaching Award. He has also served as Augustana's pre-law advisor since his initial appointment.

Dr. Cari Skogberg Eastman '96
Independent Researcher & Writer; Fountain Hills, Arizona
Spoke on Friday, November 18, 2011
Topic: Disorder on the Border
Cari Eastman earned her Ph.D. in Communication from the School of Journalism and Mass Communication at the University of Colorado, Boulder, in May of 2008. Her studies focused largely on development communication, earning her a Graduate Interdisciplinary Certificate in Development Studies. In addition, she concentrated on issues of media and civil society – particularly in relation to the immigration debate. Her dissertation research elaborated on those topics, seeking to determine the ways in which the relationship between media and civil society along the Arizona/Sonora border influences both civic participation and public opinion about immigration-related issues.
In 2008, Cari earned a Center of the American West Thompson Award for Western American Writing (honorable mention) for her special topic submission on immigration. Her professional publications include two co-authored journal articles and a co-authored book chapter. Additionally, she has penned nonfiction articles for North Dakota Horizons Magazine, the Lutheran Magazine (online edition), and Beautiful Fork Magazine, as well as numerous articles for local and regional newspapers. She served as associate editor of the inaugural edition of The Global Studies Journal.
Prior to beginning her Ph.D. studies, Cari taught Spanish for five years in the Spearfish, S.D., public school system, one year at Black Hills State University in Spearfish, and two years at Augustana College. She received the Augustana Student Association Faculty Recognition Award in 2003 and was named Spearfish School District Teacher of the Year in 2002. She earned her Master's Degree in the Teaching of Spanish as a Foreign Language from the Universidad Complutense de Madrid in Spain where she was a Rotary Ambassadorial Scholar. In addition, she has earned the DELE Superior diploma in Spanish and is a National Board Certified Teacher (World Languages Other Than English). Eastman has presented academic papers in Sweden and Australia as well as numerous conferences in the United States. Eastman was a recent board and program committee member for the national Evangelical Lutheran Church in America Division for Global Mission. She has traveled extensively and enjoys bicycling, hiking and exploring new destinations with her husband, Scott, and daughters Abigail and Mataya.

Dr. Robert M. Berdahl '59
President Emeritus, Association of American Universities
Sponsored cooperatively by South Dakota State University
Spoke on Thursday, December 1, 2011
Topic: The Future of U.S. Higher Education
Berdahl began his academic career in the history department at the University of Massachusetts Boston in 1965. He joined the history faculty at the University of Oregon in 1967 and served as Oregon's dean of the College of Arts and Sciences from 1981 to 1986, when he left Oregon to become vice chancellor of Academic Affairs at the University of Illinois at Urbana-Champaign. He also served as president of The University of Texas at Austin from 1993 to 1997.
He served as chancellor of the University of California, Berkeley, from 1997 to 2004. Following his tenure as chancellor, he remained as a faculty member. He was named president of the Association of American Universities (AAU) in May 2006. After retiring from the AAU presidency in mid-2011, he was named president emeritus later that year.
Berdahl received his B.A. from Augustana, his M.A. in history from the University of Illinois, and his Ph.D from the University of Minnesota. He has received honorary doctorates from the University of Minnesota, New York University, and Augustana College. He is a recipient of a Fulbright Research Fellowship, and an NEH Independent Study and Research Fellowship. He has been a research associate at the Institute for Advanced Study in Princeton and at the Max Planck Institute for History in Goettingen, Germany. Berdahl was elected to the American Academy of Arts and Sciences in 2001. He is the author of one book and the co-author of another, and has written numerous articles dealing with German history.
Berdahl was born in 1937 in Sioux Falls, South Dakota. He and his wife, Margaret (Peg), have three married daughters, Daphne (deceased), Jennifer, and Barbara, and six grandchildren.
Spring 2011
Robert Booker is the Executive Director of the Arizona Commission on the Arts, a state arts agency. In this role, he manages a staff that provides services, training, and public resources through grants to artists, educators, and the nonprofit arts industry of Arizona. Previously, Booker was the Executive Director of the Minnesota State Arts Board.
Bob graduated from Augustana College in 1977 with a Bachelor of Arts, majoring in speech and drama, with additional study in studio arts under Keo Fritchel and American Indian studies with Martin Brokenleg. During his time at Augustana, he served as the Fine Arts Governor and the Head Governor of the Union Board of Governors.
In addition to his work with the Arts Commission, Booker serves as a trustee of both the Western States Arts Alliance and Grantmakers in the Arts. He was appointed to the Arizona Mexico Commission as the Co-Chairman of the Arts and Culture Committee and serves the current governor as a member of the Arizona Centennial Commission. Bob was recently recognized for his leadership by the National Assembly of State Arts Agencies and received the National Gary Young Award. Booker is a painter and art collector.
Read more about Bob Booker in this Augustana news item.

Monique Schmidt '98
Program Director, Akilah Institute for Women, Kigali, Rwanda
Spoke on Friday, April 8, 2011
Topic: Reciprocal Transformations: A Discovery of Soul Through Service From Augustana to Africa
Monique Schmidt grew up in Freeman, S.D., and studied French and Communications at Augustana. She spent her junior year at the University of Grenoble in France and later worked for the American Institute of Foreign Studies in Paris. After graduating with honors from Augustana, she served two years in the Peace Corps in Benin, West Africa.
Upon returning to the U.S., she completed her MFA in Creative Writing at Syracuse University. Since completing her graduate degree at Syracuse, she has taught at universities in the U.S. and abroad. She has also spent several years volunteering as a poetry professor in prisons and directing community service programs in the West Indies and the Blackfeet Indian Reservation for Visions Service Adventures.
In 2005, her first book about Africa, Last Moon Dancing, was published, and Augustana honored her with the Horizon Award. For the 2007-2008 year, the Fulbright program awarded her a fellowship to teach at the University of Lome, in Togo, and conduct women's empowerment workshops at high schools.
Currently, she serves as Program Director for the Akilah Institute for Women in Kigali, Rwanda. The Akilah Institute is the first post-secondary technical training and leadership school for women in Rwanda. Schmidt oversees staff and daily operations at the school which grants scholarships for the young women, most of whom are orphans of the 1994 genocide.
Fall 2010

David Lillehaug '76
Attorney, Fredrikson & Byron, Edina, MN
Spoke on Wednesday, September 22, 2010
Topic: "The U.S. Constitution: Gathering Storms"
David Lillehaug of Edina, Minnesota, is an officer and shareholder of Fredrikson & Byron, P.A., a 250-lawyer firm in Minneapolis, where he focuses on complex litigation. From 1994-98, he was the United States Attorney for the District of Minnesota, the federal government's chief prosecutor and civil lawyer. Active in Minnesota politics, he has represented three United States Senators.
David graduated summa cum laude from Augustana in 1976, followed by a degree with honors from Harvard Law School. At Augustana, he was a member of the Student Government for all four years and was Viking Days co-chair. He and his debate partner were the first Augustana team to win the six-state region and qualify for the modern National Debate Tournament.
A member of the Augustana Board of Trustees, David is a third-generation Augustana alum. His grandparents graduated from Lutheran Normal School, and his father, Class of 1951, was on the music faculty for many years. Both David and his father have received Augustana's Alumni Achievement Award.
David is married to Winifred Smith. They have one daughter, Kara. They are active members of Edina Community Lutheran Church, where David has served on the Church Council. He was chair of the Crosstown Conference of the Minneapolis Synod and was a Churchwide Assembly voting member in 2007 and 2009. Currently he serves on the Midwest Advisory Council of Lutheran World Relief.

Linda Avey '82
Founder and President, Brainstorm Research Foundation, Mountain View, CA
Spoke on Friday, October 8, 2010
Topic:  "Pioneering the Genome"
Linda Avey is the Founder and President of Brainstorm Research Foundation, a 'Research 2.0' initiative focused on developing virtual, consumer-centric models for measuring and tracking cognitive health. By combining these metrics with corresponding genetic profiles, the goal is to identify indicators of declining brain function while assembling a well-characterized cohort primed for clinical trials.
In 2006 Ms. Avey co-founded 23andMe, Inc., a personal genetics company enabling consumer access to customized, web-based health and ancestry information based on individual DNA profiling. In 2008, 23andMe was awarded the TIME magazine invention of the year and received the World Economic Forum's Tech Pioneer award.
Prior to founding 23andMe, Ms. Avey spent over 20 years working in the academic/biopharma research field in the San Francisco, Boston, San Diego and Washington, D.C., regions for technology providers including Affymetrix, Perlegen Sciences, Spotfire, Chemdex, Applied Biosystems and Molecular Dynamics. She earned her Bachelor of Arts degree, with a major in biology, from Augustana in 1982. Linda received the Alumni Achievement Award at that weekend's Viking Days festivities.

Dr. Sandra Looney '62
Professor of English, Augustana College
Spoke on Monday, October 25, 2010, in St. Paul, MN
Topic:  "Time and Place"
One of Augustana's all-time, most beloved professors, Dr. Looney, teaches courses in nonwestern literature, including the literatures of India, Japan and Russia, world literature, Shakespeare, and advanced composition, in addition to foundational courses in composition and literature. She has also taught the capstone courses "The Gender Knot" and "Light in the Darkness: Good and Evil in the 20th Century," as well as the Civitas (honors) literature course. She regularly team teaches courses that routinely fill to capacity.
Dr. Looney constantly challenges herself and her students to explore the world and the world's literature in real-life experiences. A voracious and energetic traveler, she has traveled to the Middle East, has led numerous study abroad experiences to Europe and has most recently led trips to India. Her early research interests included theatre, fiction and poetry and have evolved into the history of Jewish-American writings and the literature of India and Ireland.
Dr. Looney is active in a variety of important College initiatives, serving as a New Student Seminar Faculty Mentor, Distinguished Scholars Competition team leader and member of important councils and committees.
Throughout her career, Dr. Looney has been recognized for her teaching excellence. In 1986, she was awarded the Burlington-Northern Excellence in Teaching Award. She was named the Stanley Olson Chair of Moral Values in 1993, received the Frederick C. Kohlmeyer Distinguished Teaching Professorship in 1996, and in 2000 and 2010, she was honored with the Vernon and Mildred Niebuhr Faculty Excellence Award. A member of the Augustana class of 1962, Dr. Looney earned her master's and doctoral degrees in English from the University of Arkansas. She has been teaching at Augustana since 1964.

David Nelson '73
Former State's Attorney, Sioux Falls, SD
Spoke on Wednesday, November 10, 2010
Topic: "CSI Sioux Falls: The Investigation and Prosecution of the Criminal Case"
Dave Nelson, '73, has lived in Sioux Falls all his life and is currently a lawyer maintaining a small, local practice. While at Augustana, Dave was on the debate team for four years, participating in tournaments across the country before graduating cum laude in 1973 with majors in Political Science from Dr. Alfred Hotz and his colleagues, and Speech from Dr. Clara Chilson Lee and hers. Following graduation and a year off to, among other things, work an oil derrick in Gillette, Wyoming, he graduated from the USD School of Law and opened his private, general practice of law.
In 1988, Dave was elected Minnehaha County State's Attorney, a position he held for five terms until retiring from that office in 2009. By the end of his career as a public prosecutor, he and the 18 other lawyers in his office were prosecuting over 10,000 files annually, with cases ranging from littering to premeditated murder. There are currently 28 inmates serving life sentences in South Dakota prisons as a result of prosecutions Dave personally handled, many of which are included in the over 100 jury trials he conducted. In 2003, he was recognized by his peers as the second recipient of the annual South Dakota Prosecutor of the Year award.
A current board member of both The Children's Home Society of South Dakota and the Furniture Mission, Dave is also serving as a member of the South Dakota Board of Pardons and Paroles. Previously a member and chair of the Judicial Qualifications Commission, the Criminal Code Revision Committee, and the Supreme Court Committee for the Study of Cameras in the Courts, he has also been active in various and other professional task forces and civic organizations.
Dave's interests include birding, spectator politics, catching and releasing smallmouth bass, and vacationing in The Beautiful Black Hills of South Dakota. He lives in Sioux Falls with his wife, Becky. They welcome and treasure visits from their daughter Amy Wenzl, her husband Joel, and their grandchildren, Addy and Noah.
Spring 2010 | Professional Sports in America: Perspectives from the field, press box and executive suite

Bryan Schwartz '94
former NFL athlete, Jacksonville Jaguars
Pastor, Living Faith Church, Broomfield, CO
Topic: Inside the NFL
BRYAN SCHWARTZ '94 grew up in the farming community of St. Lawrence, SD. He was a two-time all-state linebacker at Miller High School and a finalist for South Dakota's Mr. Basketball as a senior. He was also a state champion in the discus and shot put.
He majored in biology at Augustana, graduating cum laude in 1994. He was a three-time All-North Central Conference selection with the Vikings and, in 1994, was named the league's most valuable defensive back. He was also chosen to the Academic All-NCC football team in 1993 and 1994.
Schwartz was the first Augustana player selected to play in the Senior Bowl and he was a candidate for the Butkus Award as the nation's outstanding collegiate linebacker. His many collegiate recognitions included the 1994 American Football Coaches Association College I All-America Team, the 1994 NCAA Division II All-Midwest Region Team, First Team Football Gazette NCAA Division II All-America Team, and Dr. C.M. Frank Small University All-America Team.
Following graduation, Bryan was a second-round draft pick of the first year NFL expansion Jacksonville Jaguars. He was named to the NFL All-Rookie team and set the Jaguars' single season record for tackles. He is on the Jaguars all-time career tackles list. His NFL career was cut short after five years due to a serious injury.
After leaving the NFL, Bryan was called to serve as Associate Pastor at Southpoint Community Church in Jacksonville, FL, from 2000-2002. He then moved his family to Austin, TX, to be the Associate Pastor of Christ Community Church from 2002-2005. This led Bryan to Colorado in 2005 to be the Senior Pastor of a church plant, now Living Faith. Bryan has drawn on his experiences in the NFL and his passion for Christ to be a dynamic public and motivational speaker and leader to a variety of audiences including professional athletic teams through chapel services, discipleship teaching and personal mentoring.
Bryan has been married to his lovely wife, Diane, for 13 years and they have seven children, three girls and four boys ranging in age from 13 to 11 months. The family currently resides in Broomfield, CO.

Mel Antonen '79
Sports Writer, USA TODAY
Topic: How baseball in Lake Norden, SD, and Yankee Stadium are exactly alike
MEL ANTONEN '79 has been a baseball reporter at USA TODAY for 24 seasons. He's also worked as a commentator for various radio stations, including WCCO in Minneapolis, WFAN in New York, WBAL in Baltimore and WTOP in Washington, D.C. He's also been a co-host and analyst for XM Radio, CNN and ESPN.
Antonen is a voter for the baseball Hall of Fame. He's covered every World Series since 1980. He's covered all of baseball's major issues, from work stoppages to steroids to Congressional antitrust.
On the field, Mel has covered numerous events, including seven players getting their 3,000th career hits, the McGwire-Sosa Home Run Derby, the opening and closing of Yankee Stadium and profiles of Hall of Famers such as Joe DiMaggio, Bob Feller, Yogi Berra and Stan Musial.
Antonen has also covered for USA TODAY the Super Bowl and three Olympics, including the Tonya Harding knee-bashing incident.
Mel is from Lake Norden, S.D., and did his first baseball reporting by calling newspapers with the results of the Lakers' amateur baseball teams. He started work as a sports reporter at the Argus Leader after graduating from Hamlin High. After Augustana, he covered agriculture and politics for the Argus and then went to USA TODAY.
Mel and his wife, Lisa, live in Washington, D.C., with their son Emmett, 3.

Laurel Prieb '77
Vice President, Western Operations, Major League Baseball (MLB)
Topic: Commentary on America's Pastime
LAUREL PRIEB '77 is now in his fifth year as Vice-President, Western Operations and Special Projects for Major League Baseball. In this post, Prieb is responsible for Baseball's office in Phoenix, AZ, which houses personnel from MLB Advanced Media and the Arizona Fall League in addition to his staff. Prieb maintains regular communication with MLB's western region clubs, monitoring their opportunities and issues, and employs measures to enhance best practices of the clubs. He and his staff are also involved with Baseball's varied business interests in the western region.
Laurel has spent nearly thirty-two years in Major League Baseball. Prior to his current position, he was with the Milwaukee Brewers for fourteen years, most recently as the club's Vice-President of Corporate Affairs.
Laurel began his career with the Minnesota Twins, from 1977 to 1991. He was in the club's public relations department for seven years before coordinating the Major League All-Star Game in 1985, then Traveling Secretary for the Twins for three years before becoming the club's Director of Marketing and Broadcasting from 1989 to 1991. He gained his initial sports experience by interning with the Boston Celtics in 1976-77 while working on his business major at Augustana.
Laurel is a member of the Board of Trustees at Augustana, is on the Board of Directors of the Phoenix Boys and Girls Club of Metropolitan Phoenix, and volunteers for various projects at the Phoenix Rescue Mission and Partnership for a Drug-Free America. The Prieb Family are members of Valley Presbyterian Church in Paradise Valley, AZ, where Laurel teaches Sunday School.
Laurel, whose hobbies include distance running and piano, grew up in Webster, South Dakota. He and his wife, Wendy, reside in Scottsdale, AZ, with their daughter, Natalie.
Fall 2009 | Violence in the Name of Religion

Dr. Murray Haar
Professor of Religion, Augustana College
Topic: The Israeli-Palestinian Conflict
DR. MURRAY HAAR is the Chair of the Department of Religion, Philosophy and Classics and teaches courses dealing with Judaism and Islam, the Holocaust and Religion, Politics and Violence. He has published a number of articles dealing with the implications for religious faith/theology after the Holocaust, the relationship between the Holocaust and the State of Israel, and the effect of the Holocaust on Biblical interpretation and exegesis from both Jewish and Christian perspectives. He is presently working on a book dealing with inter-religious political dialogue between Jews, Christians and Muslims, as well as between Israelis and Palestinians. In particular Dr. Haar is investigating the question of how believers from varying traditions can respectfully disagree without eventually trying to kill each other.
For some years Dr. Haar, along with Drs. Sandra Looney and Peter Schotten taught a Capstone course entitled: Light in the Darkness: Courage and Evil in the 20th Century. These three professors were invited to address a conference at Yad Vashem, the Israeli memorial to the Holocaust, based on the work they had done in this course. Dr. Haar has frequently traveled to Israel and was most recently there in March of this year following the recent Israeli-Hamas conflict. He has also taken students to Israel to help them understand the political and religious situation in the region.
Recognized as one of the College's most interesting, challenging and dynamic professors, he has received numerous teaching awards, among them: the Burlington Northern Award for Outstanding Teaching, (1988); the Thomas H. Brown Distinguished Service Award (1994); the John P. Kohlmeier Distinguished Teaching award, (2002); and the Richard Niebuhr Award for Outstanding Teaching, (2005). During 1990-1993, Dr. Haar served as the Stanley L. Olson Chair of Moral Values.
Dr. Haar holds a Ph.D. in Biblical Studies from Union Theological Seminary in Richmond, Virginia.

Kristin Zingler '07
Master of Theological Studies, Harvard University
Topic: Martyrdom in Al-Qa'ida's Jihad
KRISTIN ZINGLER graduated from Augustana in 2007, where she majored in religion. Her advisor was Dr. Richard Swanson, Professor of Religion. During her time at Augustana, she had the opportunity to study cultures and religions in Europe and India. Kristin is a 2009 graduate of Harvard Divinity School, where she received a Master of Theological Studies.
At Harvard, she studied terrorism and the intersection between politics and religion. Her particular area of focus has been on the political and theological aspects of religious martyrdom. She is currently researching the impact martyrdom has had on al-Qa'ida.
Ms. Zingler is working as a lead researcher for Next Chapters in Cambridge, MA. There, she is assisting in the establishment of a new university in the Boston area that will focus on current issues, globalization, and interdisciplinary studies.
Originally from Worthing, South Dakota, Kristin now lives in Boston, MA.

Dr. Patrick Hicks
Associate Professor of English and Writer-in-Residence, Augustana College
Dr. Peg Preston
Associate Professor of History
Topic: The Troubles in Northern Ireland
DR. PATRICK HICKS is Writer-in-Residence at Augustana College where he teaches courses on creative writing and Irish literature. He is the author of Traveling Through History (2005), Draglines (2006), The Kiss that Saved My Life (2007) and Finding the Gossamer (2008). His next collection of poetry, This London, is forthcoming with Salmon Publishing in 2011.
Dr. Hicks is one of an impressive cadre of young scholars at Augustana and one of the most popular on campus. Aside from being a dual citizen of Ireland and the United States, he is an advisory editor for New Hibernia Review and he is a frequent commentator on terrorism in Northern Ireland. His recent book, Brian Moore and the Meaning of the Past (2007), discusses the intersections between Irish history and literature. His creative and academic work has appeared in scores of international journals including, Ploughshares, The Utne Reader, Tar River Poetry, Glimmer Train, The National Catholic Reporter, Commonweal, Natural Bridge, The Christian Science Monitor, Irish Studies Review and many others. Dr Hicks has been a Visiting Fellow at Oxford, he has been nominated several times for the Pushcart Prize, and he recently won the Glimmer Train "Fiction Award for New Writers." His poems have been anthologized in various publications and he has won a number of grants to support his work.
After receiving his Bachelor of Arts degree from Saint John's University (MN) with distinction, Dr. Hicks earned a Master's Degree at DePaul University, another Master's Degree at Queen's University of Belfast (Northern Ireland), and he received his doctorate from the University of Sussex in England. He was appointed Writer-in-Residence at Augustana College in 2007.
DR. MARGARET PRESTON is currently an Associate Professor at Augustana College where she has taught since 2001. She teaches courses on Western Civilization, Modern Europe, World War I and Modern Irish History. In recent years she has frequently taken students to Northern Ireland for a course that looks at the "Troubles."
Recognized as an outstanding teacher and scholar by students and colleagues alike, Dr. Preston is the recipient of a number of academic grants including those from Oxford University, the University of Notre Dame, Augustana College, Boston College and the Bush Foundation. She is also the author of Charitable Words: Gentlewomen, Social Control and the Language of Charity in Nineteenth-Century Dublin (Greenwood Press, 2004) and in 2009 she will have a chapter included in Ireland's Great Hunger published by University Press of America. She is co-editor with Margaret Ó hÓgartaigh of the forthcoming Gender and Medicine in Ireland 1750-1950, Syracuse University Press. Dr. Preston has published articles in such academic journals as New Hibernian Review, The Historian and Eire-Ireland. In addition to a recent lecture at LaMoyne College in Syracuse, NY, sponsored by the Sanzone Center for Catholic Studies & Theological Reflection, Dr. Preston has presented her work at some two dozen national and international conferences. Currently, she is working on the work of South Dakota's Presentation Nuns and the Avera McKennan Hospital Centennial history.
Dr. Preston received her bachelor's degree from Loyola University, New Orleans; a Masters degree from University College Dublin and her Ph.D. from Boston College. Prior to coming to Augustana, Preston was an Assistant Dean at Boston College.
Spring 2009 | What it Means to be Human: Spirituality, Technology & Disease


Dr. Maria Bell '84
Gynecological Oncologist, Sanford Health
Dr. Ann Milliken Pederson
Professor of Religion, Augustana College
Topic: Cancer: A metaphor for what is means to be human
DR. MARIA BELL specializes in Gynecologic Oncology at Sanford Health and is a professor and Director of Gynecologic Oncology at USD's Sanford School of Medicine. In addition to her work at Sanford and at the School of Medicine, Dr. Bell is also part of the worldwide mission "Medicine for Humanity" to decrease mortality from cervical cancer.
An Aberdeen native who earned her Bachelor of Arts degree from Augustana College and graduated from the USD School of Medicine, Dr. Bell served her Ob/Gyn Residency at the University of Chicago. She also earned a Gynecologic Oncology fellowship from the University of Alabama and is currently working on a Masters in Public Health from Johns Hopkins School of Public Health.
Before returning to South Dakota, Dr. Bell was Director of Gynecologic Oncology at the Louisiana State Medical Center for four years. She is an active member of the South Dakota State Medical Association and previously served on the Committee on Medical Practice as a committee member and chair. She chaired the State Cancer Plan and is the Medical Director of the All Women Count program that provides pap and mammogram services for uninsured women. Dr. Bell is a member of the South Dakota Campaign for Healthy Families, an organization to help maintain women's reproductive rights.
Throughout her career, Dr. Bell has been an active lecturer, educator and presenter at various professional gatherings and has published extensively in medical journals. She was inducted into the Augustana College Athletic Hall of Fame in 2003 and has been the recipient of numerous professional awards, including the Golden Apple Award for medical school teaching in 1992 and most recently, the American Cancer Society's Circle of Distinction Award.
DR. ANN MILLIKEN PEDERSON teaches courses in Christian theology, with particular emphases in religion and medical sciences, feminist theologies, and Lutheran constructive theology. She served as the Stanley L. Olsen Chair of Moral Values from 2002-2005, and received the Niebuhr Excellence in Teaching Award in 2002.
She is the co-author (with the Rev. Canon Dr. Arthur Peacocke) of The Music of Creation (Fortress Press, 2006) which is part of the Theology and Natural Sciences Series. She has also written two other books, God, Creation, and All That Jazz (Chalice Press, 2001), and Where In the World is God? Variations on a Theme (Chalice Press, 1998). In addition, Dr. Pederson has written extensively for the Encyclopedia of Science and Religion Macmillan Reference, USA, and has also authored chapters in three books and many articles in Zygon: Journal of Religion and Science, Word and World, and Dialog.
Dr. Pederson is also an Adjunct Associate Professor in the Section of Ethics and Humanities at USD's Sanford School of Medicine. She co-teaches a capstone course with Dr. Mary Helen Harris of Sanford School of Medicine and Sanford Hospital entitled, The Ragged Edges of Life: Where Medicine and Religion Meet. Dr. Pederson is also a member of International Society for Science and Religion which promotes scholarship and dialogue within a multi-faith context.
After receiving her Bachelor of Arts degree at Montana State University, Dr. Pederson earned her Master of Divinity and Ph.D. from the Lutheran School of Theology in Chicago.

Dr. Gene Hoyme '72
Chief Medical Officer, Sanford Children's Hospital
Topic: Personalized medicine in a post-genome era: Exploiting our similarities and differences
DR. GENE HOYME is Professor and Chair of the Department of Pediatrics at the Sanford School of Medicine of The University of South Dakota, Chief Medical Officer of Sanford Children's Hospital, and Senior Vice-President for Children's Services at Sanford Clinic in Sioux Falls. Until 2007, Dr. Hoyme served as Professor and Chief of the Division of Medical Genetics and Associate Chair of the Department of Pediatrics at the Stanford School of Medicine in Palo Alto, California.
After receiving his Bachelor of Arts degree, summa cum laude, from Augustana College, he earned his MD from the University of Chicago's Pritzker School of Medicine. He completed his pediatric residency and clinical genetics and dysmorphology fellowship training at the University of California, San Diego. Prior to his duties at Stanford, he served similar posts on the faculties of the University of Vermont in Burlington, Vermont, and the University of Arizona in Tucson, Arizona. Among his professional affiliations, he is a member of the American Academy of Pediatrics, the American Pediatric Society, the American Society of Human Genetics and the American College of Medical Genetics. In 2007-2008, he served as the President of the Western Society for Pediatric Research.
Dr. Hoyme has served numerous leadership roles in regional and national clinical and research organizations in pediatrics and medical genetics. His research focuses on the delineation of human malformation syndromes and fetal alcohol spectrum disorders. He has authored nearly 300 original articles, monographs, book chapters, research abstracts and a textbook.

Dr. Lon Kightlinger '77
State Epidemiologist, State of South Dakota
Topic: Health: A blessing, a human right, a personal and public responsibility
DR. LON KIGHTLINGER is South Dakota State Epidemiologist at the Department of Health. In this capacity he serves as principal disease monitor and disease investigator for the state. His main areas of interest are the prevention and control of parasitic and infectious diseases, especially diseases of children.
Lon Kightlinger's home town is Selby in northcentral South Dakota. He has an Augustana undergraduate biology degree and graduate degrees in public health from the Tulane University in New Orleans and the University of North Carolina at Chapel Hill. He was awarded a Fulbright Grant to carry out his foreign disease research. He has published and translated many articles, chapters and books on public health issues.
Lon worked in Madagascar 1978 - 1998 as a public health missionary with the Lutheran Church (ELCA) on diseases and conditions including malaria, parasitic worms, malnutrition, tuberculosis, immunization, leprosy and sanitation. In 1998 he returned to South Dakota and has since worked with the Department of Health to improve the public health of South Dakotans. He lives in Pierre and has one son.
Fall 2008 | Politics in America: Domestic and Global Issues

Nancy Erickson '84
Secretary of the United States Senate
Topic: Lessons Learned While Overseeing the U.S. Senate
NANCY ERICKSON was appointed Secretary of the Senate on January 4, 2007. She is the 32nd person, and sixth woman, to serve in that capacity.
It was Harry Reid, the Senate Majority Leader, who offered Erickson the prestigious post. "I asked Nancy to be Secretary of the Senate because she is a committed public servant with a tremendous knowledge of the institution," Reid said. "I have known her for years and am certain that we will all benefit from her hard work, her wonderful personality, and the experience she will bring to this critical position."
Erickson began her career in Washington, D.C., in 1987 with the General Accounting Office's audit sites at the Federal Communications Commission (FCC) and the Environmental Protection Agency (EPA). Following her selection as a Presidential Management Intern (PMI) in 1988, she gained insight into management activities at the Department of Health and Human Service's Health Care Financing Administration, which oversaw Medicare and Medicaid operations.
She concluded her rotations in the PMI program as a fellow in the office of Senator Tom Daschle, where she ultimately accepted a legislative staff position. During her 16 years on Senator Daschle's staff, she held a variety of positions in the legislative, scheduling, and constituent outreach functions of the office. She was named Deputy Chief of Staff following Senator Daschle's election as Democratic leader.
Erickson majored in government and history at Augustana, graduating magna cum laude in 1984. She earned a master's degree in public policy from American University in Washington, D.C., in 1987.
In 2007, she received the Alumni Achievement Award from Augustana.

Dr. John J. Hamre '72
President and CEO, Center for Strategic and International Studies
Topic: Global Issues Awaiting the New President
DR. JOHN HAMRE was elected CSIS President and CEO in January 2000. Before joining CSIS he served as the 28th U.S. Deputy Secretary of Defense. He was the Under Secretary of Defense (comptroller) from 1993-1997. As comptroller, he was the principal assistant to the Secretary of Defense for the preparation, presentation, and execution of the defense budget and management improvement programs. In 2007, Secretary Robert Gates appointed Dr. Hamre to serve as chair of the Defense Policy Board.
For 10 years Dr. Hamre worked as a professional staff member of the Senate Armed Services Committee. During this time he was primarily responsible for the oversight and evaluation of procurement, research, and development programs, defense budget issues and relations with the Senate Appropriations Committee.
He served in the Congressional Budget Office from 1978-1984, where he became Deputy Assistant Director for National Security and International Affairs. In that post he oversaw analysis and other support for committees in both the House of Representatives and Senate.
Dr. Hamre, a native of Clark, S.D., received his PhD in 1978 from the School of Advanced International Studies, Johns Hopkins University. His studies focused on international politics and economics and U.S. foreign policy. He majored in political science at Augustana, graduating summa cum laude. In 1973 he studied as a Rockefeller Fellow at the Harvard Divinity School.


Dr. Joel Johnson and Dr. Brent Lerseth
Assistant Professors of Government, Augustana College
Topic: Reactions to the National Election
DR. JOEL JOHNSON received his PhD from Harvard University, where he also served as a Lecturer on Government.
He teaches courses in Political Philosophy, Politics and Literature, and Asian Politics. The primary focus of his research is eighteenth- and nineteenth-century American political thought.
He is the author of "Beyond Practical Virtue: A Defense of Liberal Democracy through Literature" (University of Missouri Press, 2007); "A Connecticut Yankee in Saddam's Court: Mark Twain on Benevolent Imperialism" (Perspectives on Politics, March 2007); and "Disposed to Seek Their True Interests: Representation and Responsibility in Anti-Federalist Thought" (The Review of Politics, Fall 2004).
Dr. Johnson serves as advisor to the department's honors program and to the Committee of Undergraduate Political Scientists (C.O.U.P.S.).
DR. BRENT LERSETH received his PhD from the University of California-Riverside and teaches courses in American Politics and Public Administration.
His courses include American Government, Congress, Public Administration, and Humans in Conflict. He is a Sioux Falls native and an Augustana graduate (1992). He has a wide range of research and teaching experience and interests including elections, state and local politics, the politics of community development in Sioux Falls, as well as issues related to free speech and mass media.
Dr. Lerseth is the representative for the Washington Semester Program and directs almost all departmental internships. His advising interests include helping students seeking MA degrees in public administration, industrial relations, and public policy studies.
Spring 2008 | Islam and the West

Dr. Joe Dondelinger
Professor of Government/International Affairs, Augustana College
Topic: Jihad
DR. JOE DONDELINGER is the recipient of the Burlington Northern Foundation's Faculty Achievement for Outstanding College Teaching, and the Frederick C. Kohlmeyer Distinguished Professorship for 2006-2008. In addition to his teaching duties at Augustana, Dr. Dondelinger lectures frequently at the Federal Executive Institute, the U.S. government's Senior Executive Training Institute in Charlottesville, Va. Topics he has addressed include "From Russia to Bin Laden and Beyond," and "From the Balkans, to Bin Laden, Baghdad and Beyond."
A native of Luxembourg and a former member of that country's United Nations delegation, he is proficient in six languages and considered an authority on international affairs.

Vice Admiral Lyle Bien (Ret.) '67
U.S. Navy
Topic: A Military Perspective
VICE ADMIRAL LYLE BIEN is a native of Hillhead, S.D., and majored in biology at Augustana. His distinguished Naval career includes 5,500 hours in fighter aircraft, 1,300 carrier landings, and 225 combat missions over South and North Vietnam. From October, 1990, to March, 1991, the former "Top Gun" flight instructor at the Navy Fighter Weapons School in Miramar, Calif., was assigned to the Naval Central Command in Riyadh, Saudi Arabia.
He served as the senior Navy strike planner under General Norman Schwartzkopff during Operations Desert Shield and Desert Storm. He has also served as the Naval advisor to General Colin Powell, chairman of the U.S. Joint Chiefs of Staff. He is the recipient of 23 medals and citations in recognition of his military service.

Dr. Jarret Brachman '00
Former Director of Research, Combating Terrorism Center, West Point (USMA)
Topic: Terrorism
DR. JARRET BRACHMAN studied government/international affairs at Augustana and graduated magna cum laude. In 2006, he received the Horizon Award from Augustana, an honor recognizing young alumni who have quickly demonstrated outstanding vocational achievement. He is an assistant professor in the department of social science at West Point Military Academy.
His expertise in terrorism has received coverage in the Washington Post, London Telegraph, Sydney Morning Herald and USA Today. He has appeared on CBS' 60 Minutes, has been interviewed by Al Jazeera television, and has been featured on CNN and CNN International. His book, "Global Jihadism: Theory and Practice," was released in May 2008, by Rutledge Press.