The Department of Campus Safety provides security for a wide range of events on campus. Campus Safety officers provide coverage for athletic events, concerts, dignitaries, speakers, dances and events requiring additional assistance with parking and traffic control.
Athletic Events
The Department of Campus Safety works closely with the Athletic Department to provide security coverage for home football games at the Kirkeby-Over Stadium and also basketball and other athletic events held in the Elmen Center.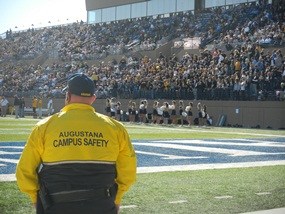 Officers patrol both the interior of these facilities but also provide exterior coverage on foot, bike patrol and in vehicles.
Boe Forum
The Boe Forum, which was begun in 1995, is made possible through the generous support of the late South Dakota Governor Nils Boe and his sisters Borghild and Lois. The family established a trust fund for the Center for Western Studies that will support a major lecture series in perpetuity. It was Governor Boe's wish that issues of current national concern be brought before the people of this region to be discussed and examined by knowledgeable and experienced speakers. The forums are free and open to the public. Speakers have included Colin Powell, George H.W. Bush,Mikhail Gorbachev, John Major, Barbara Bush, Desmond Tutu, Queen Noor, Susan Dentzer, Newt Gingrich, Rudy Giuliani, L. Paul Bremer, Al Gore, Vicente Fox, Sandra Day O'Connor Perez Musharraf and Madeline Albright.
The Department of Campus Safety plays a vital role during speaking appearances by local, national and international VIPs. The Department of Campus Safety has worked closely with a number of agencies to provide personal protection for high profile speakers coming to campus. These agencies have included the United States State Department Diplomatic Security Service, United States Secret Service, United States Marshal Service, Scotland Yard, Federal Bureau of Investigation, Pakistani Intelligence Service, Sioux Falls Police Department, and the South Dakota Highway Patrol.
The Department of Campus Safety maintains a dignitary protection detail consisting of 6 armed officers and one paramedic. The dignitary protection detail works in conjunction with other agencies dedicated to the protection of specific VIPs.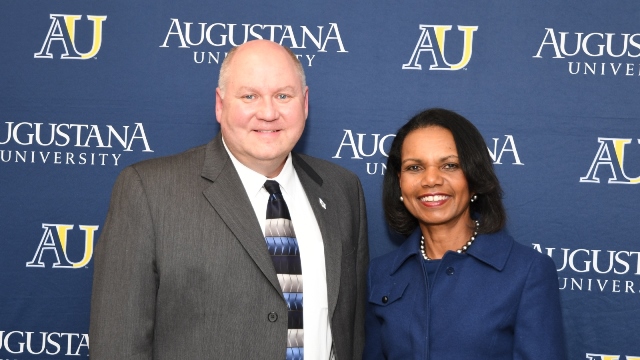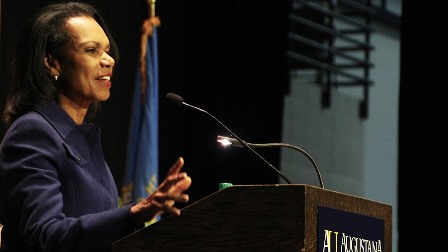 Other Events
The Department of Campus Safety is available to assist with any event that is planned on the Augustana University campus. Officers have assisted with traffic control, parking lot assistance, concert security, security for dances and a wide range of other events that have the need for a security presence.
Other special events have included:
Homecoming Parade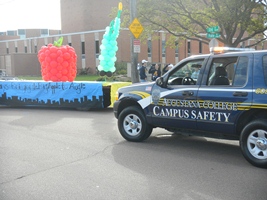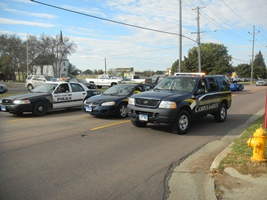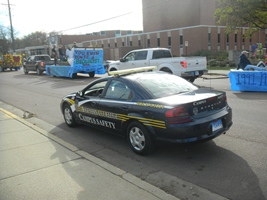 Former Governor Janklow's Funeral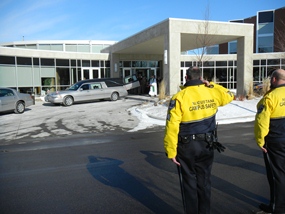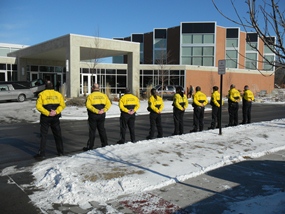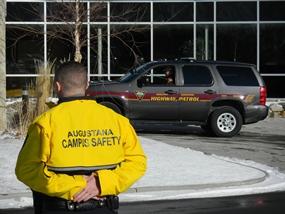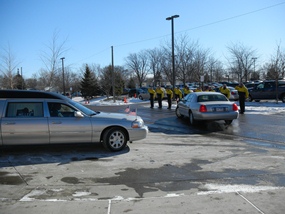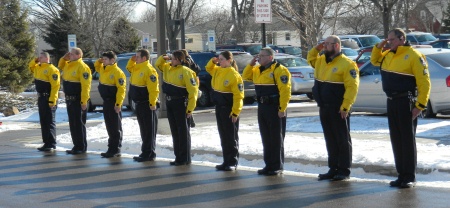 If you are planning an event on campus, we encourage you to contact the Department of Campus Safety early in your planning stages to determine parking, traffic and security/safety needs for your event.