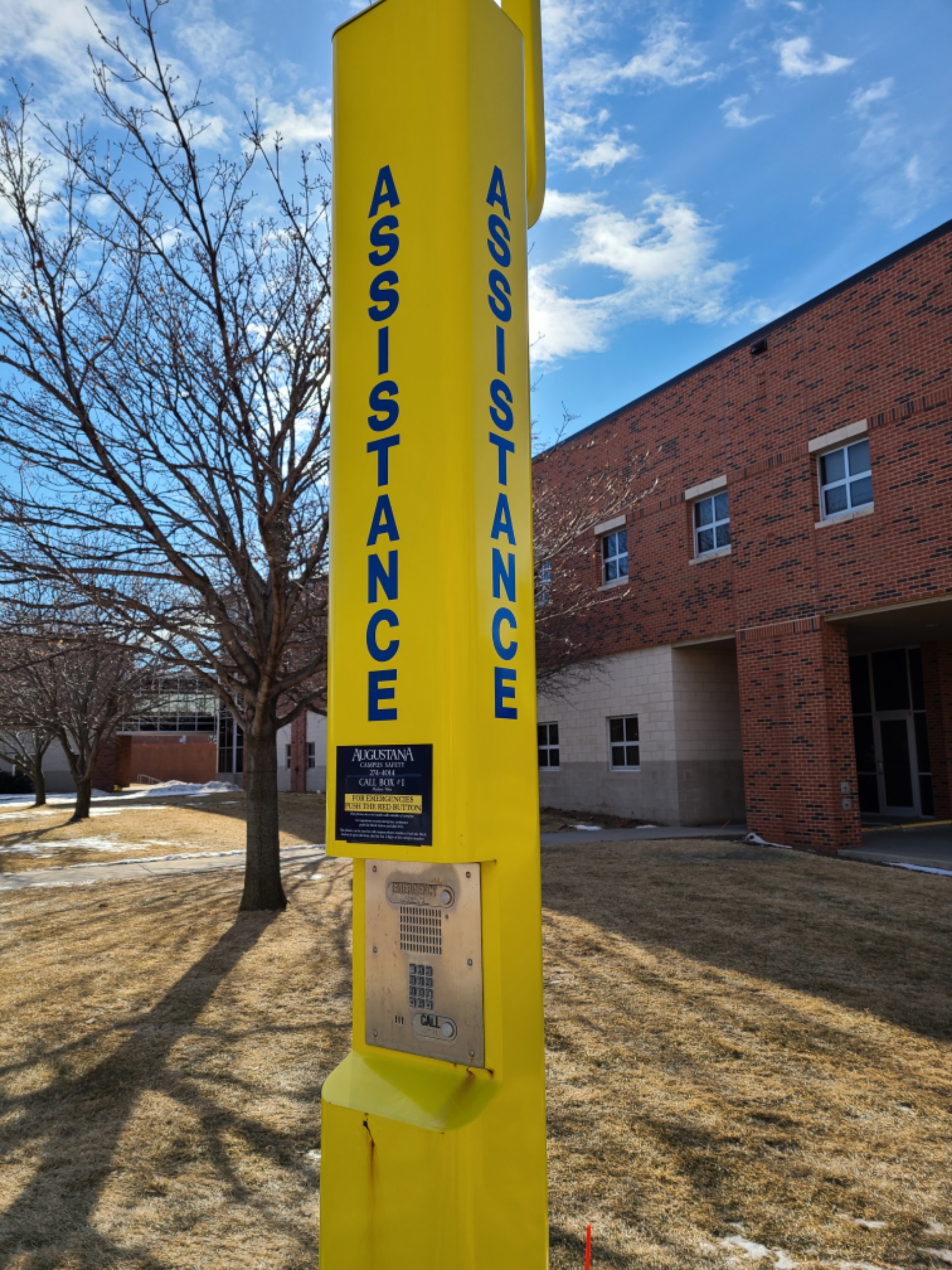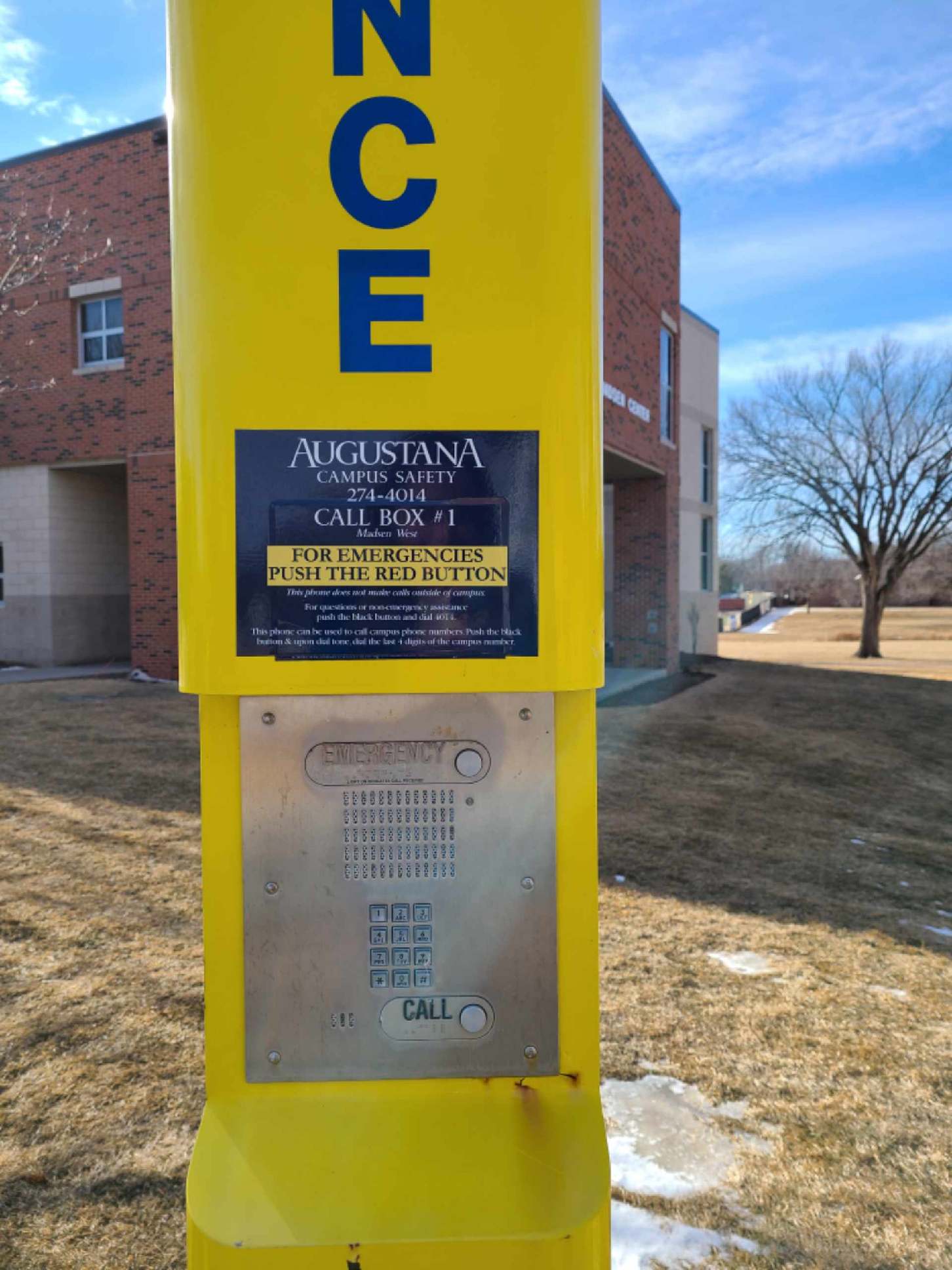 Emergency Assistance Phones are conveniently located throughout Augustana University's campus.
Each assistance phone has an emergency button that, when pressed, automatically dials the Department of Campus Safety Dispatch and Security Center and activates a blue strobe light. An open line on any emergency phone will activate a priority response from an officer. An officer will be sent to check the user of the phone, even if nothing is communicated to the dispatcher.
Each phone also has the ability for the caller to make a local call by depressing the black call button. Keep in mind, this will not be a private conversation as others walking nearby will be able to hear the conversation. Cooperation is essential to help us maintain the integrity of the emergency phone system. The emergency button should be used only for actual or perceived emergency situations.
All emergency assistance phones are checked for functionality on a routine basis. However, in the unlikely event there is an emergency phone malfunction, please contact the Department of Campus Safety at 605.274.4014 to report the need for repair.