The Augustana Recreational Services staff looks forward to assisting you. Contact them through email at the below addresses — or call 605.274.4637.

Mark Hecht
Director of Recreational Services
605.274.4310
mark.hecht@augie.edu
Mark Hecht has been Director of Recreational Services since 1988. Prior to his current position at Augustana University, he previously worked as a teacher/coach at Aurora High School in Aurora, Nebraska, for four years. He graduated with an M.S. in Kinesiology from the University of Minnesota in 1992 and graduated cum laude with a B.A. in Health, Physical Education, and Recreation from Augustana University in 1984. Mark has been a long time member of NIRSA (National Intramural Recreational Sports Association), serving the Association in a variety of capacities. His past NIRSA contributions include being a member of various committees including Professional Ethics, Nominations and Elections, and NIRSA Blue Ribbon committee; Presenter at NIRSA Region V Conferences and Minnesota State Conferences; and South Dakota/North Dakota NIRSA State Director and winner of the 2009 Regional Award of Merit.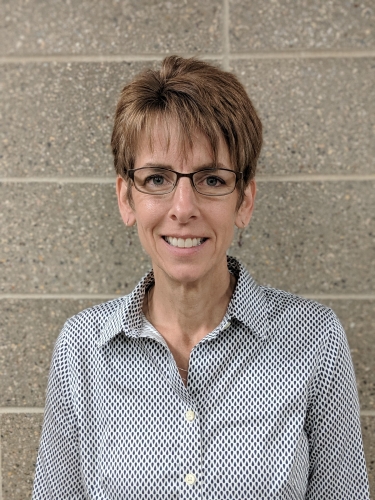 Carmen Hecht
Senior Associate Director of Recreation, Retired
605.274.4638
carmen.hecht@augie.edu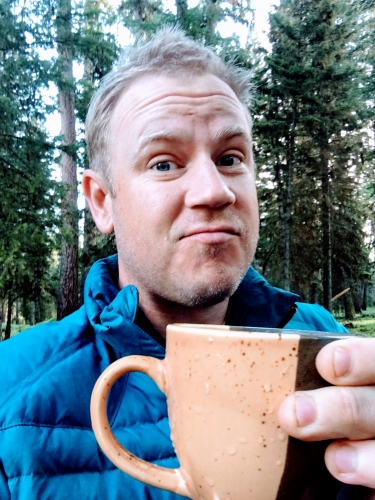 Ryan Brown
Assistant Director of Recreation — Outdoor Programing 
605.274.4639
Ryan Brown is originally from Spokane, WA, but had spent the last 7 years living and working in Southwest Montana. In 2010, Ryan completed a Bachelor of Arts in Outdoor Recreation from Eastern Washington University, and finished several graduate courses in Public Administration. During college, he worked as a Park Ranger with the Bureau of Land Management in Wyoming and Montana, as well as guided wilderness backpacking, whitewater rafting, and rock climbing adventures in Washington. In 2012, he founded a non-profit organization called Lat45 Adventure Ministries in Montana. He served as the Executive Director of Lat45 for about 3 years. Ryan continues to be active in the ministry of Lat45 by sitting on the board of directors, and guiding at least one wilderness backpacking trip each year. Ryan is now in his third year directing the Augustana Outdoor Program (AOP), and enjoys continuing to pour his passion and experience into sharing outdoor adventures with Augie students, faculty and staff.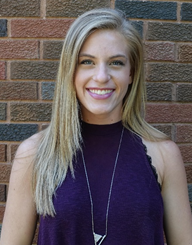 Lydia Lindberg
Assistant Director of Recreation — Group Fitness
605.274.4604
Lydia Lindberg, a native of Andover, MN, graduated from Augustana University in May of 2016 with a Bachelor of Arts degree in Mathematics and Biology. Lydia worked with Recreational Services all 4 years that she attended Augustana. During those 4 years, she worked in a variety of roles including Office Staff member, Weight Room Supervisor, Water Assistant, Swim Lesson Instructor, New Staff Recruiter, and Team Leader. As a team leader, Lydia led a group of students through training, team bonding and service activities, and the planning and executing of Late Night events for Augustana students to enjoy on Saturday nights. Now, in her 9th year with Recreational Services, Lydia will continue in the role of Assistant Director - Group Fitness and will provide guidance and support to the current team leaders. 

Brita Cauble
Recreation Coordinator - Learn to Swim Coordinator
605.274.4636
Brita Cauble, a Sioux Falls, SD native, graduated from Augustana University with a Bachelor of Arts degree in Business Administration with an emphasis in management and a Spanish minor. While at Augustana, Brita had internships at Sanford Health, Bella Rosa Flower Market, and the American Heart Association. She graduated with her Master's in Business Administration with a Healthcare Management concentration from the University of Sioux Falls. Brita has worked for Recreational Services and the Learn to Swim program for 11 years now. Throughout this time she has worked in a variety of roles as a Water Assistant, Lifeguard, Swimming Lesson Instructor, Office Staff member, and Learn to Swim Student Coordinator. As the Student Coordinator, Brita was responsible for training and leading Learn to Swim staff as well as building strong relationships with swimmers and their families. Brita has grown up around the Elmen Center pool as a participant of the Learn to Swim program and as a synchronized swimmer with the Sioux Falls Cygnets for 8 years. Brita is now in her fifth year as the Learn to Swim Coordinator and oversees marketing and external communications for the Recreational Services department.
Intramural Office
605.274.5002