Sioux Falls has a strong biomedical presence and the opportunities for students are bountiful.
---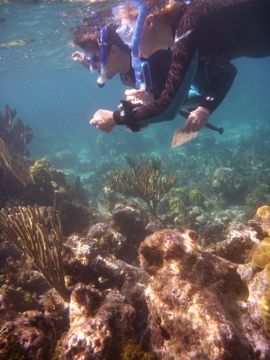 Biochemistry students at Augustana University are encouraged to explore our study abroad opportunities and other off-campus study programs. In the summer of 2012, 70 Augustana students conducted research at Augustana or in research labs in Sioux Falls and beyond at places like NASA's Glenn Research Facility, Harvard University/Brigham and Women's Hospital, and Vanderbilt University.
Many science majors successfully balance their academics with a variety of co-curricular activities, including varsity and intramural sports, music, and a host of campus organizations.
Students are also encouraged to participate in one of the numerous study-abroad opportunities Augustana provides. Students have studied in Africa, Australia, Central and South America, and Europe. Students considering pre-health profession studies are encouraged to talk with their advisor early on about when to participate, as pre-health track curriculums are rigorous.