University Leadership

Stephanie Herseth Sandlin
President
Stephanie Herseth Sandlin was inaugurated as Augustana's 24th president—and the university's first woman president—on Friday, September 15, 2017. Prior to joining Augustana University, President Herseth Sandlin served as general counsel and vice president of corporate development for Raven Industries in Sioux Falls. She also served as South Dakota's lone U.S. Representative from 2004-11. When elected in 2004, she was the first woman from South Dakota to serve in the U.S. House of Representatives as well as the youngest woman serving in the House during that time. She attended college in Washington, D.C., earning her B.A., M.A. and J.D. degrees from Georgetown University. During this time, she was a teaching fellow for university students and an instructor on the faculty of the law school. 

Mark Blackburn
Dean of Students
Mark Blackburn serves as the dean of students and facilitates the integration of the academic experience with all aspects of university and student life. He oversees multiple functions to include: diversity, equity and inclusion; Title IX; campus life; civic engagement and service; health and counseling services, and recreational services. Dean Blackburn previously served as the assistant dean of students and director of diversity and inclusion at Augustana. He is a diversity trainer, educator, mentor, and a motivational speaker and attended the University of South Dakota where he earned his bachelor's degree. Blackburn received his M.A. at Augustana University and is currently working on his doctorate in higher education leadership. 

Nancy Davidson
Vice President for Enrollment
Nancy Davidson serves as the vice president for enrollment and has nearly 30 years of admissions experience at Augustana University. Along with leading a talented team of admission officers, she works closely with the financial aid office, the director of athletics and coaches, and numerous dedicated faculty and staff to create awareness and provide admissions guidance to prospective students and parents. Davidson is a graduate of Southwest Minnesota State University in Marshall, Minnesota, where she obtained her bachelor's degree. 

Dr. Pam Homan
Vice President for Advancement
Dr. Pam Homan serves as the vice president for advancement where she oversees the major gift, annual fund, and alumni engagement departments as well as the Center for Innovation & Entrepreneurship. Prior to her roles at Augustana University, Dr. Homan spent more than a decade as superintendent of the Sioux Falls School District, where she was responsible for more than 25,000 students. She also served on the Augustana Board of Trustees for a number of years before joining the university leadership team. She received both her bachelor's and master's degrees from Augustana and her Ed.D. from the University of South Dakota. 

Dr. Colin Irvine
Senior Vice President for Academic Affairs and Dean of the University
Dr. Colin Irvine serves as the senior vice president for academic affairs, where he oversees academic programming and services, which include: academic affairs; graduate and continuing education; institutional research and assessment; international programs; library services; performing and visual arts; and the office of the registrar. Most recently, Dr. Irvine served as senior vice president for academic affairs and dean at Carroll College in Helena, Montana. He spent 12 years at Augsburg University in Minneapolis prior to joining Carroll College. Dr. Irvine is the recipient of three teaching excellence awards and two Fulbrights, and he has taught and studied internationally. Irvine holds a B.A. from Carroll College, a master's degree from the University of Notre Dame, and a Ph.D. from Marquette University.  

Pamela Miller
Special Assistant to the President
Pamela Miller serves as special assistant to the president where she manages special projects and provides support to the Augustana Board of Trustees. Prior to joining Augustana in her current role, she was the regional grassroots advocacy director for the American Heart Association Midwest Affiliate, and served as the campaign finance director as well as the state director in the congressional office of U.S. Representative Stephanie Herseth Sandlin. She previously worked in the financial services industry and for seven years was a major gift officer for Augustana. Miller received her bachelor of arts from Augustana and has also served as president of the AU Alumni Council. 




Josh Morton
Director of Athletics
Josh Morton joined Augustana University as director of athletics in 2018. Prior to Augustana, Morton served as assistant athletics director at Michigan State University, and associate athletics director for the University of North Dakota. Before beginning his career in college athletics, Morton was a sports director and sports anchor for WCIV-TV, the ABC affiliate in Charleston, South Carolina. He holds his bachelor of arts from the University of North Dakota where he was a walk-on football student-athlete in Division II. 

Shannan Nelson
Vice President for Finance and Administration
Shannan Nelson is the vice president for finance and administration at Augustana University where he oversees multiple campus operations including: finance and business; financial aid; facilities, grounds and maintenance; university services; information technology;, and legal. Nelson has more than 20 years of experience developing, leading and implementing sustainable growth programs for both private business and higher education. He joined Augustana from the University of Kansas - Lawrence where he served as associate vice chancellor of business and financial planning. Nelson holds a bachelor's degree from Union College and his MBA from MidAmerica Nazarene University in Olathe, Kansas. 

Rev. Dr. Paul Rohde
Campus Pastor
Pastor Paul Rohde is Augustana University's campus pastor where he oversees campus worship and ministries, pre-seminary programming, service learning, church relations and interfaith work. Prior to joining Augustana, he served congregations in New Ulm, Minnesota; Lake Preston, South Dakota; and Sioux Falls. Pastor Rohde has been on the board of directors for Holden Village in Chelan, Washington, since 1998. He holds his B.S. and M.A. degrees from South Dakota State University, and completed a master's of divinity at Luther Theological Seminary and his doctorate of ministry from Wesley Theological Seminary in Washington, D.C. Rohde also holds a certificate in spiritual direction from School Sisters of Notre Dame in Mankato, Minnesota. He is an ordained pastor in the Evangelical Lutheran Church in America. 
 

Nikki Troxclair
Vice President of Strategic Communications and Marketing
Nikki Troxclair is the vice president of strategic communications and marketing where she directs creative services, crisis communications, editorial services, integrated marketing, social media, strategic communications, and web and digital content. She has more than twenty years of experience, serving most recently as associate vice president for marketing and communications at the University of Nevada, Las Vegas (UNLV). Previous experience includes serving in marketing and communications roles at the Georgia Institute of Technology, University of South Carolina, and the University of Minnesota. Troxclair received her B.A. from the University of Minnesota and an M.A. from UNLV, and also has completed MBA coursework at the University of South Carolina. Troxclair holds an Accreditation in Public Relations certification from the Public Relations Society of America and is a LEED Accredited Professional from the U.S. Green Building Council.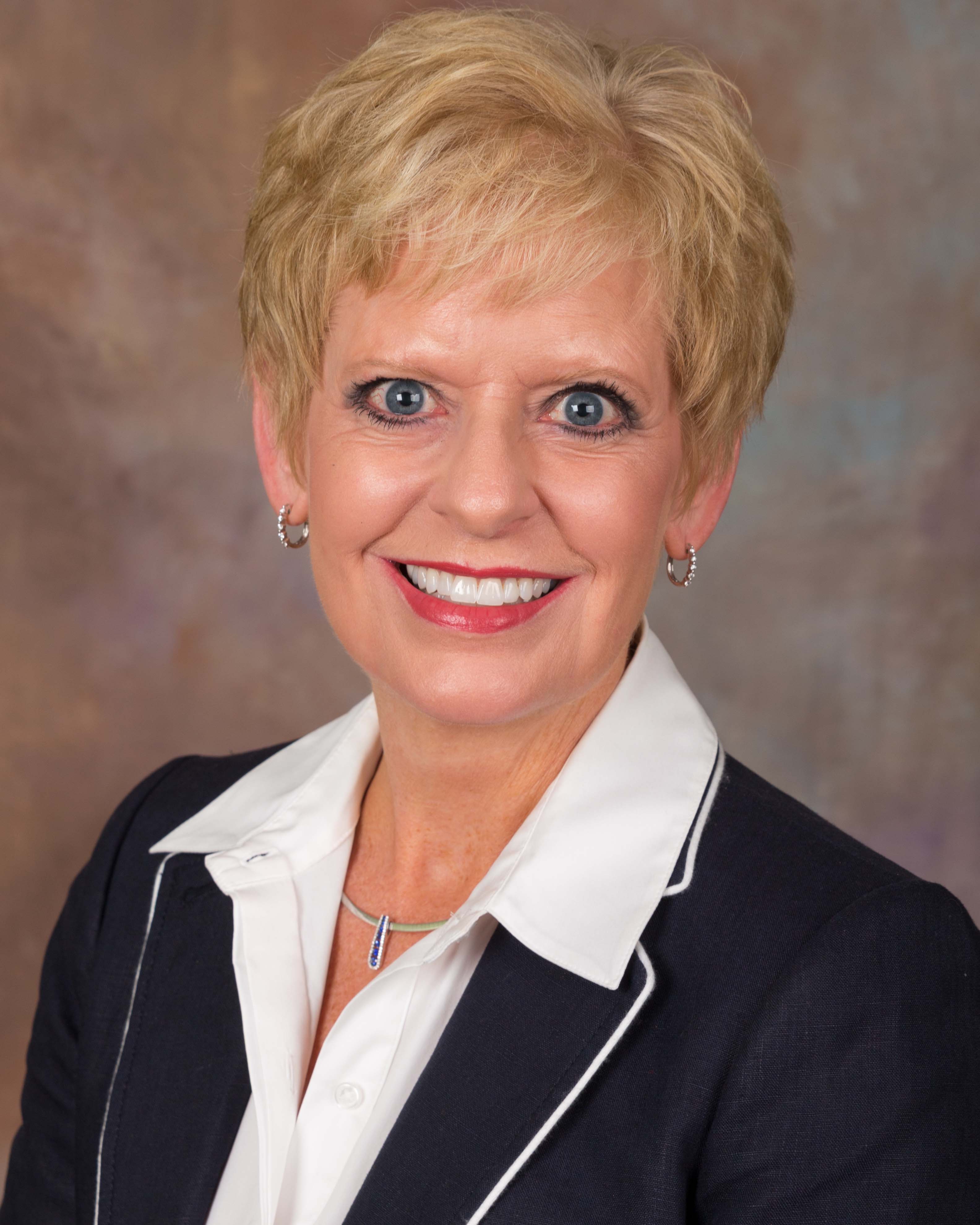 Deanna Versteeg
Vice President for Human Resources
Deanna Versteeg is the vice president for human resources where she oversees affirmative action; compensation and benefits; recruitment; employee relations and wellness; the Campus Learning Center for Children; and training and development. Versteeg joined Augustana University in 1990 and has more than 35 years of progressive experience in all human resources functions. She previously worked for banking entities in both Las Vegas, Nevada, and in Sioux Falls. Versteeg earned her A.A. from Nettleton College in Sioux Falls, South Dakota.