Academy for Seniors
Due to severe weather, this April 18 event has been canceled. Still TBD on whether this event will be re-scheduled for a later date.

---
We continue Year 15 of the Augustana Academy for Seniors. Chosen speakers contribute their thoughts, experiences and insights on topics where they have demonstrated knowledge and experience. Everyone is welcome to register.
This spring's final upcoming Academy for Seniors speaker follows.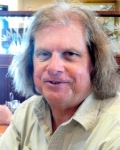 April 18: Dr. Adrien Hannus, prof. of Anthropology and director of the Archeology Lab at AU will update us on the current status of research at Blood Run followed by an optional field trip to Good Earth State Park at Blood Run.
Schedule
Wednesdays: Feb. 21, March 21 and April 18
10 - 10:30 a.m. Chapel
10:40 a.m. - 12:05 p.m. Lecture: 3-in-1 Room — Commons
12:05 - 12:40 p.m. Lunch (provided) and Discussion at Table Groups
Registration
Cost is $15 per session ($40 for the semester), which includes lunch. Seating is limited.
For more information or to register, please contact the Advancement office at 605.274.5521 or development@augie.edu. Checks may be mailed to: Augustana University, Advancement Office, 2001 S. Summit Ave., Sioux Falls, SD 57197
Past Spring 2018 Speakers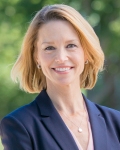 March 21: President Stephanie Herseth Sandlin shared reflections on her first eight months as President, and what's ahead for AU's 100th year in Sioux Falls.
audio of presentation of  President Stephanie Herseth Sandlin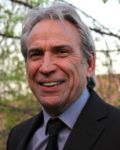 Feb. 21: Dr. Steve Van Bockern, AU professor of education and author, discussed his recent book, "Schools That Matter," that came out in January 2018.
audio of presentation of Dr. Steve Van Bockern
Fall 2017 Speakers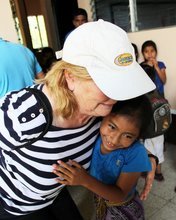 Wednesday, Nov. 15: Diane Nesselhuf presented her "Sharing the Dream" marketplace for handmade, fair trade Guatemalan crafts, such as jewelry, scarves and baskets. Her non-profit organization provides support for the talented artisans who create these beautiful items as well as their community projects.
audio of presentation of Diane Nesselhuf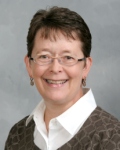 Wednesday, Oct. 18: Dr. Ann Milliken Pederson will discuss the Lutheran Reformation and its 500th anniversary. Pederson teaches Christian theology, with particular emphases in religion and medical sciences, feminist theologies, and Lutheran constructive theology and is currently working with colleagues at both Augustana University and Gettysburg Seminary to integrate science into seminary education.
Dr. Pederson was unable to present; in her place Campus Pastor Paul Rohde spoke.
audio of presentation of Paul Rohde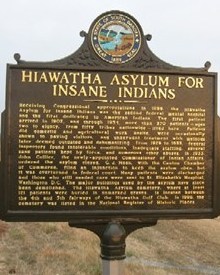 Wednesday, Sept. 20: Dr. Anne Dilenschneider and Jerry Fogg will share an update on the Hiawatha Indian Asylum in Canton. Dr. Dilenschneider is a licensed professional counselor. And artist Jerry Fogg was part of a recent gallery exhibit that sought to explore its history following the expiration of a 70-year government-imposed gag order.
audio of presentation of Dr. Anne Dilenschneider and Jerry Fogg
View previous years' programs: