Podcasts and Studio 47
Augustana's world-class recording studio, Studio 47,  produces a number of podcasts and recordings.

On Monday, Sept. 30, SDPB's In the Moment invited Augustana to discuss Studio 47 and Augustana's unique approach to podcasting on #InternationalPodcastDay. Listen here.
---
Recorded from Studio 47
Poetry from Studio 47
AU professor Dr. Patrick Hicks hosts Poetry from Studio 47 on SDPB's In the Moment every week, featuring a variety of poets but focusing on the poets of the Midwest and Great Plains. Recorded at Studio 47, the program is produced by AU Orchestra Conductor Dr. Peter Folliard, who also wrote the opening music.
► View and listen to episodes of Poetry from Studio 47.

Calling All Years Good (vocation podcast)
The newest podcast from Augustana's Studio 47, Calling All Years Good, is written, recorded, and produced as a collaboration between Dr. Peter Folliard (director of orchestras), Katie McCollough (assistant professor of communication studies), and Ann Rosendale (campus pastor). The episodes are inspired by the book, "Calling All Years Good: Christian Vocation throughout Life's Seasons," edited by Kathleen A. Cahalan and Bonnie J. Miller-McLemore, who gave their permission to use the book as framework for the podcast.
►View episodes of Calling All Years Good
Augustana String Quartet: Happy Together
► View and listen to episodes on Spotify, Google Play, Apple Music/iTunes, Amazon Music and more.
 
More great projects are underway including recordings of the South Dakota Symphony, our own music faculty — and innovative podcasts from all around campus.
---
Recording Services
Augustana University offers professional audio recording services from Studio 47 for the Augustana community, Sioux Falls community and surrounding region. ► Complete this form to get started.
---
Other Augustana Podcasts
Mikk @ Nite library podcast
AU's Mikkelsen Library hosts the Mikk @ Nite podcast to keep you updated on all things happening at the library and to share some fun tips, resources and useful information with you.

Viking Voices athletics podcast
Augustana Athletics hosts Viking Voices, a podcast featuring Augustana University coaches, student-athletes and athletic staff members and other guests telling the stories that surround athletics at Augustana.
---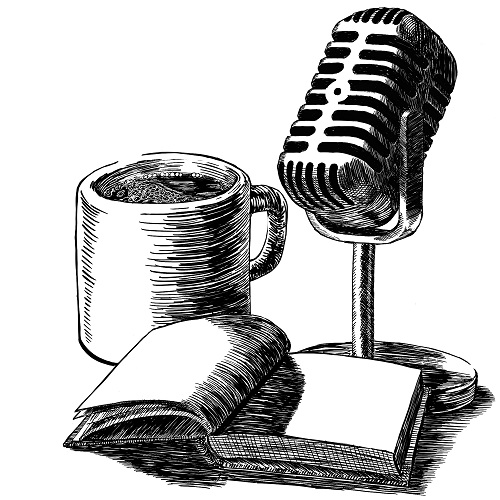 Poetry from Studio 47
Listen on Spotify.
---
Calling All Years Good (vocation podcast)
In popular culture, vocation is often reduced to adult work or church ministry. Rarely do we consider childhood or old age as crucial times for commencing or culminating a life of faith in response to God's calling.
In 2018, Augustana offered a reading series, "Calling All Years Good: Christian Vocation Throughout Life's Seasons," edited by Kathleen A. Cahalan and Bonnie J. Miller-McLemore. This book addresses that gap by showing how vocation emerges and evolves over the course of an entire lifetime.
In September 2019, Studio 47 launched its own podcast based on the popular book and enlisted campus speakers to address each life stage. The podcast covers six of life's distinct seasons (childhood, adolescence, young adulthood, middle adulthood, later adulthood and older adulthood).
Introduction
Conversations with Campus Pastor Paul Rohde and Director of the Student Success Center Billie Streufert introduce the concept of vocation and what it means through the span of life.
Childhood
Learn how the youngest among us receive a call through Christian baptism. Re-imagine vocation during a visit with the preschoolers of Augustana's Campus Learning Center. Assistant Professor of Education Julie Ashworth shares the lessons a 25-year-long career in teaching have taught her about the callings of the most vulnerable among us.
Adolescence
Explore the upheaval, humor, and hardships of growing into changing roles as 16-year-old Rose and 13-year-old Nathan share candidly about puberty, teenage social systems, and other pressures of adolescence.
Young Adulthood
See life through the eyes of two sophomores students, Maggie and Sierra, as they glean vocational insight at Augustana's Sophomore Retreat. Then, meet two Augustana seniors, Jonah and Katie, as they begin to contemplate "what's next" after graduation.
Middle Adulthood
Hear from Augustana alumna Kari Lenander '08, executive director of Border Servant Corps, who discovers how our callings may work to challenge our limits. Augustana President Stephanie Herseth Sandlin shares how her path to meaningful vocation includes the call to being a mother. Dive deep into the frantic juggling of middle adulthood with Sarah Andera '97 and her husband Janson as they balance working and parenting three children.
Later Adulthood
Augustana's 23rd President, Rob Oliver, and his wife, Angie, discuss their transition to retirement and the ways that vocation often surprises us. Explore the call to care for aging loved ones, opportunities for new adventures, and coming to terms with one's own mortality with Linda Johnson '68, a member of Augustana's 50th reunion class.

Older Adulthood
Trace vocation at the end of one's life. Professor Emeritus Dr. Arlen Viste shares his call to care for his wife during a difficult cancer diagnosis. Augustana Board of Trustees member Greg Wilcox '78 unpacks the holy work of the Good Samaritan Society and offers insight into the callings we have even in our death.

 Listen on Spotify.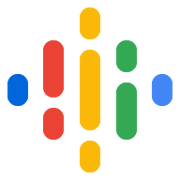 Listen on Google Podcasts.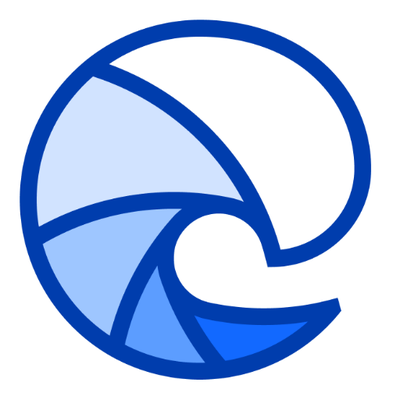 Listen on Breaker Audio.
---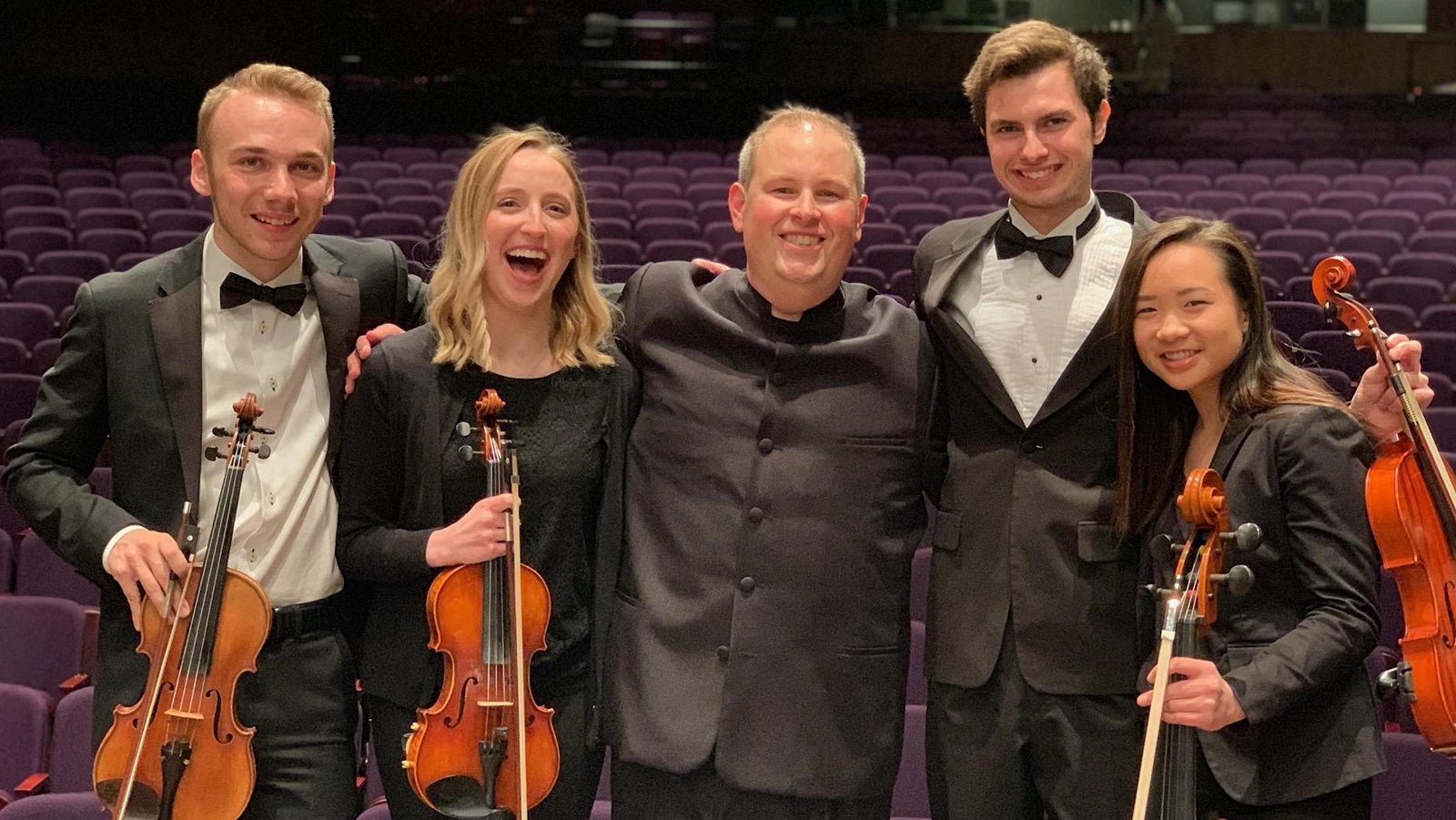 The Augustana String Quartet: Happy Together
Released on Monday, Sept. 9. Read more about the album's collaboration.

 Listen on Spotify.

Listen on Google Play.

Listen on Apple Music/iTunes.

Listen on Amazon Music.