40th Annual Jazz on the Upper Great Plains Festival
40th Annual
JAZZ ON the UPPER GREAT PLAINS FESTIVAL
SCHEDULE OF EVENTS
MONDAY, MARCH 4
Kresge Recital Hall
1:00 Mitchell Middle School (MS)
1:30 West Lyon Middle School (MS)
2:00 OPEN
2:30 Sibley-Ocheyedan Middle School Jazz (MS)
3:00 Okoboji Middle School Jazz Band (MS)
3:30 Dakota Valley Middle School (MS)
4:00 OPEN
4:30 Pipestone Jazz (A)
5:00 Brandon Valley Middle School (MS)
5:30 Roosevelt Jazz III (AAA)
6:00 Washington Jazz III (AAA)
6:30 AWARDS
7:30 CONCERT (Kresge Recital Hall)
TUESDAY, MARCH 4
Lillehaug Instrumental Rehearsal Room
9:45 Adrian High School (B)
10:15 HMS Middle School (B)
10:45 Yankton Middle School (MS non competition)
11:15 Miller High School (b)
BREAK & LUNCH
12:15 CONCERT
1:30 OPEN
2:00 Sioux Falls Christian (A)
2:30 HMS High School Jazz I (A)
3:00 Dakota Valley Jazz II (A)
3:30 Tea Area Jazz Band (A)
4:00 Dakota Valley Jazz I (A)
4:30 Estherville Lincoln Central Jazz (A)
5:00 Elk Point Jefferson High School (A)
5:30 Dell Rapids (A)
6:00 Vermillion Standard Time (A)
6:30 OPEN
7:15 AWARDS
7:30 CONCERT
Kresge Recital Hall
8:00 O'Gorman Jazz II (AA)
8:30 Brandon Valley Jazz II (AA)
9:00 O'Gorman Jazz I (AA)
9:30 Brandon Valley Jazz I (AA)
10:00 Brookings Jazz I (AA)
10:30 Mitchell Jazz I (AAA)
11:00 Pierre Riggs Jazz I (AA)
11:30 Fargo South Jazz I (AA)
BREAK & LUNCH
12:15 CONCERT
1:15 Brookings Jazz II (AA)
1:45 Yankton Jazz I (AA)
2:15 AA AWARDS
2:45 Lincoln Jazz II (AAA)
3:15 Lincoln Jazz I (AAA)
3:45 Roosevelt Jazz II (AAA)
4:15 Washington Jazz II (AAA)
4:45 Aberdeen Central Jazz II (AAA)
5:15 Roosevelt Jazz I (AAA)
5:45 Aberdeen Central Jazz I (AAA)
6:15 Washington Jazz I (AAA)
6:45 OPEN
7:15 AWARDS
7:30 CONCERT
We are pleased to introduce the 40th Annual Jazz on the Upper Great Plains Festival guest artists: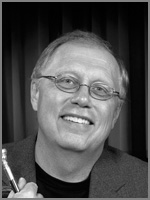 Doug Beach has built a career that includes performing (trumpet), teaching, adjudicating, publishing and composing. Inspired by his interest in playing, writing and teaching, in 1975, he established the publishing company which bears his name. Three years later, Doug joined the faculty of Elmhurst College in Illinois as director of jazz studies.
In the years since, his college band has toured Europe often and has appeared with jazz greats Clark Terry, Diane Schuur, Nicholas Payton, Dee Dee Bridgewater, Peter Christlieb, lee Konitz, Louie Bellson, Bobby Shew and others.
In great demand as a clinician and adjudicator throughout the U.S. and Canada, Doug has also been artist-in-residence on two different occasions for the Illinois Arts Council. In 1996, the Count Basie Orchestra and New York Voices recorded his arrangement of "Cottontail" on a CD that went on to win the Grammy Award for best large jazz ensemble.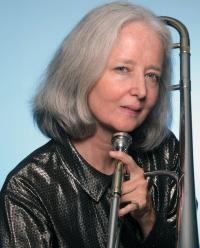 Audrey Morrison is the Director of Jazz Studies and jazz trombone faculty at the Music Institute of Chicago. A native of New York City, she studied under Emory Remington and Bill Dobbins at the Eastman School of Music.  As lead trombonist for over 15 years with the Chicago Jazz Ensemble under William Russo and Jon Faddis, she performed with legendary jazz greats including Clark Terry, Terell Stafford, Joe Lovano, Paquito D'Rivera, Steve Turre, Curtis Fuller and Joshua Redman.  She has also been a member of the big bands of Clark Terry, Barrett Deems and the DIVA band in New York City.
Audrey Morrison has performed at the Chicago Jazz Festival and at jazz festivals and jazz venues in Canada, Europe and the Middle East.  A performer and educator in both jazz and classical styles, she is a member of the jazz sextet SHE and the Lake Forest Symphony ( under maestro Alan Heatherington ) and teaches classical music at Columbia College/Chicago and North Park University.  Audrey teaches and performs with the Ravinia Jazz Mentors and at the summer jazz program at the Birch Creek Music Center in Door County, Wisconsin.  She is a clinician for Conn-Selmer and is an active adjudicator, clinician and soloist at high school and college jazz festivals.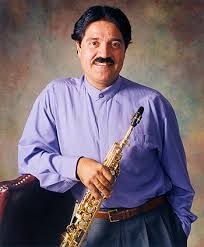 One of the country's foremost woodwind artists, Chris Vadala is in demand as a jazz/classical performer and educator. He has appeared on more than 100 recordings to date, as well as innumerable jingle sessions, film and TV scores, performing on all the saxophones, flutes, and clarinets. A native of Poughkeepsie, N.Y., he graduated from the Eastman School of Music, earning the honor of the Performer's Certificate in saxophone as well as a B.M. in Music Education, received an M.A. in clarinet from Connecticut College, and pursued postgraduate study in woodwinds at Eastman.
Professor Vadala is the Director of Jazz Studies and Saxophone Professor at the University of Maryland. he was recognized by the UMD as a Distinguished Scholar Teacher in 2010. Previous academic appointments include teaching studio woodwinds and conducting jazz ensembles at Connecticut College, Montgomery College, Hampton University, Prince George's Community College and Mount Vernon College, as well as Visiting Professor of Saxophone at the Eastman School of Music, 1995 and 2001.
Take the following steps to learn how YOU can participate in 2014!
For further information about the Jazz on the Upper Great Plains Festival, please read the "Director's Letter" from Dr. Paul Schilf.
To register your group for the Jazz on the Upper Great Plains Festival, use this Registration Form.
Stay tuned to this page for further updates as the semester progresses.
Questions:  Dr. Paul R.Schilf or 605.274.5458
Related files
Scores2011.xls