58th Annual Augustana Band Festival Nov 13-14, 2015
We are delighted to welcome area band directors and their students to a tradition of excellence at Augustana, the Augustana Band Festival! This festival, now in its 58th year, has brought thousands of students from a five-state area to participate in two full days of ensemble and clinic work featuring three separate bands — Gold, Blue, and Honor led by outstanding music educators/directors. Participating students are nominated by their high school directors, and the festival is organized and carried out by an Augustana committee of outstanding student musicians. The 2015 chair is Ms. Janae West, a senior music education major from Lennox, SD. She is assisted by Allie West, a junior from Omaha, NE.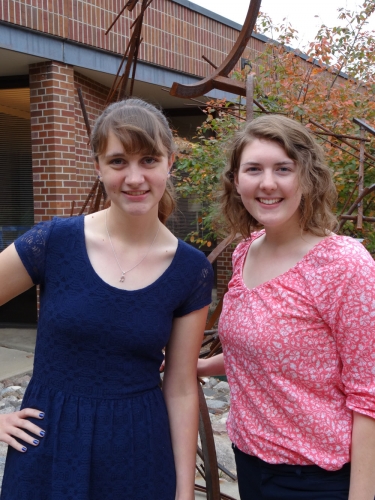 The Augustana Band Festival has been organized and run by a student committee for most of its 58 years.  This year, we are once again delighted with a committee of outstanding musicians, all of whom are dedicated to making this Festival an event to remember for all who attend and participate.
The Grand Finale Concert of the festival will be held in the Mary Sommervold Hall of the Washington Pavilion in Sioux Falls. This event will feature the Gold and Blue Bands, each comprised of approximately 100-110 select high school musicans from the five-state area. The Honor Band also is featured, and is composed of approximately 75 students who have been highly ranked by their directors as students ready to be challenged with more advanced music.  TICKETS for the Grand Finale concert are available through the Washington Pavilion Box Office and ALL SEATS ARE RESERVED.  Students who are participants in the concert will be seated together in the theatre.  Directors, parents, friends and attendees must obtain tickets for a reserved seat from the Box Office.  If you would like your group to sit together, you will need to appear together at the Box Office, OR order your tickets in advance by calling 605-367-6000.   While K-12 students AND DIRECTORS are always free, to obtain the free seat(s) near a patron who is paying, one must call the Box Office or visit in person prior to the concert.  On line purchases will not be possible if they include free seats.  
Here are the official rosters of the 2015 Augustana Band Festival Bands:
Meet our Clinicians: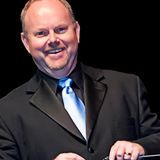 Dr. Don Miller ~Adams State University (CO)
Donald K. Miller has a wide range of experience in conducting wind bands, orchestras, and chamber ensembles. He is adept at working with musicians of all ages - elementary and secondary students, university students, community musicians and professional performers.
Since 2013 he has been Director of Bands at Adams State University in Alamosa, Colorado where he conducts the Wind Ensemble, directs the Top of the Nation Marching Band and teaches conducting.  His past experience includes working in public schools and universities in Oklahoma, Kansas, Missouri and Texas.  In addition to his teaching positions, Dr. Miller has been Conductor and Music Director of the Starlight Symphony Orchestra of Wimberley, Texas, the San Antonio Symphonic Band and many other community ensembles. As an advocate of new music, Dr. Miller has been responsible for commissioning over 20 works from composers such as Timothy Mahr, Andrew Boysen, Barry Morse, James Syler and others. He is also an advocate for music education and has served as a clinician for schools and conductor of honor bands across the US. He has made presentations at a number of professional conferences, including the College Band Directors National Association (CBDNA), the Music Educators Associations of Texas, Arkansas, Kentucky, Wyoming, and Missouri, as well as the California and Iowa Bandmasters Associations. In addition to presentations, he is an adjudicator for Director's Choice Music Festivals, Festivals of Music and state and national events.
Dr. Miller has music degrees from Southwestern Oklahoma State University, Wichita State University and received his Doctor of Musical Arts in Conducting from The University of Iowa. His professional memberships include the College Band Directors National Association, Texas Music Educators Association, Texas Bandmasters Association, Kappa Kappa Psi, Phi Mu Alpha Sinfonia and honorary membership in Tau Beta Sigma.
Mr. Steve Lyons ~ Champlin, Minnesota
Steven G. Lyons holds a BA degree in Music Education and Music Theory/Composition from Western Illinois University, and a MA degree in Music Education from the University of Minnesota. Having taught high school band in Illinois and Minnesota for twenty-six years, Steve has been at Champlin Park High Schoolsince 1992. Steve has also served as adjunct professor at St. Cloud State University where he directed the Campus Band. An advocate of lifelong learning and playing, Steve has guest directed Community Bands in Greenville, Illinois, Coon Rapids, Brooklyn Park, and Plymouth. Other guest conducting appearances include the Schmitt Music Strike Up The Band Honor Band, the St. Louis All-Suburban Honor Band, the Anoka-Hennepin 8th Grade Honor Band, and the University of Minnesota-Duluth Maroon Honor Band. Steve has also served as percussion section coach for the MMEA All-State Band, MMEA All-State Orchestra, and MBDA Middle Level Honor Band.
An active arranger and composer, Steve has written extensively for marching bands in Minnesota, Illinois, Kentucky and South Dakota. Mr. Lyons has played drums and percussion for the past eight years with the St. Gerard's Music Ministry and also plays with the Generation II Big Band. He lives in Champlin with his wife Tami. They have two children Patrick and Corryn, as well as Jackson, the family dog.
 
We invite your participation to help us make this the most memorable Band Fest on record by taking the following steps in securing participation for you and your students:
Please read this  "Director's Letter" carefully for specific information on how to nominate students, reserve your place in the festival, and make your time in Sioux Falls even more beneficial for your students.   (Update will be forthcoming!)
Complete the "Director's Information Form." 
Complete the "Nomination Form" — one per student, please.
If you wish, nominate students for the Honor Band (form is attached to the Nomination Form above).
Complete the "Information Form."
Upon completion of these forms, please scan and
email them
OR
you may mail your information to:
Janae West
2015 Band Festival Chair
Augustana College
2001 S Summit Avenue
Sioux Falls, S.D.  57197
Fax: 605.274.5323