The Augustana Fund
---
Gifts to the Augustana Fund impact every area of the University.
We hope you will be part of each and every day at Augustana with your gift.
---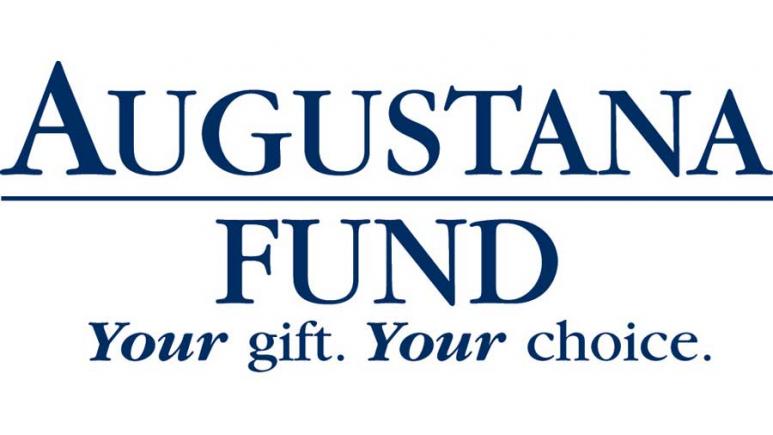 A gift to the Augustana Fund is a tax-deductible, unrestricted annual investment in the University. Your gift supports the ongoing operation of Augustana, positively impacting every aspect of academic and student life. Augustana Fund gifts help students today!
The Augustana Fund is the heart of annual giving and provides the flexibility to address unexpected needs, to explore new opportunities, and to remain competitive. The Augustana Fund ensures a critical margin of support for educational costs not funded through tuition.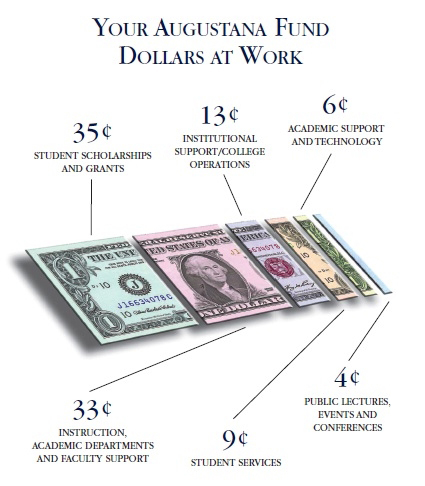 Scholarships and Financial Aid: Augustana provides financial assistance to 100% of our students, 70% of whom receive need-based financial aid. In addition, tuition covers only approximately 60% of educational expenses each year. The Augustana Fund is a crucial source of student support.
Exceptional Faculty: Augustana's outstanding student-to-faculty ratio of 12:1 provides the best undergraduate academic experience in South Dakota. Augustana Fund dollars help the University to recruit and retain the best and brightest faculty members.
Technology: Providing students with the technology they will need to be successful is vital. The Augustana Fund ensures new, relevant and essential technology is available to all students.
Impact: Gifts to the Augustana Fund allow the University increased flexibility in providing the highest quality liberal arts education to our students. It would take $20 million in additional endowment to match the yearly income of the Augustana Fund.
---
Making a Gift to the Augustana Fund:
Respond to a direct mail appeal or mail a donation in care of:
Augustana University, Office of Advancement
2001 S. Summit Avenue, Sioux Falls, SD  57197
Answering the Augustana Fund Phonathon call when our student callers contact you.
Contacting the Office of Advancement at 1.800.727.2844 or 605.274.5521 to provide a financial gift. Payments can be allocated on a monthly, quarterly, bi-annual or yearly basis.
Arrange a matching gift from your employer. To see if your company offers this benefit to its employees, visit matchinggifts.com/augie.
Annual gifts to the Augustana Fund of $1,000 or more are honored by membership into the Augustana Fund President's Society. The President's Society is the annual giving society created to recognize and honor those who make a leadership contribution to our annual campaign.