Campus Learning Center (Child Care)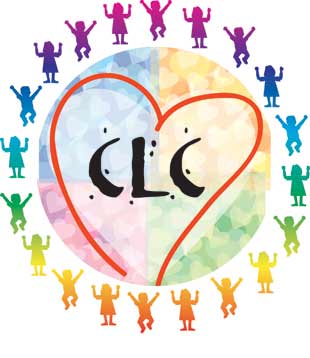 The Campus Learning Center for Children (CLC) provides quality care and age-appropriate education to young children in an environment of love and respect for God and all of his children. The CLC strives to instill a sense of belonging, independence, mastery, and generosity in the hearts of our children.
The CLC is licensed by the State of South Dakota and is open 7:30 a.m. to 5:30 p.m., Mondays through Fridays. Children are enrolled on a full-time basis in one of two age-specific programs; Toddler Programs (ages 1-3 years) and Preschool Program (ages 3-6 years). A Kindergarten Readiness Program is also provided in the mornings (8:30 a.m. - 12:30 p.m.).
A planned program is provided according to children's developmental needs. Children are exposed to the alphabet, phonetics, numbers, Spanish, and sign language story books.
Services are available to children with special needs in accordance with Augustana's non-discrimination policy and the staff-child ratio is administered to result in the least restrictive environment that is most beneficial for the child.
Campus Learning Center Staff

Judy Knadel — Director of Campus Learning Center
Judy began working at the Campus Learning Center as a teacher in 1988. She has a teaching certificate and a Master's in Special Education from Augustana University.  She became the learning center director in 2001. She loves teaching and getting to know the children and families.

Missy Pate — Head Toddler Teacher
Missy started working in the child care profession in 2015 after discovering that children are her true passion. She began working at the learning center in 2016 and is currently the Head Toddler Teacher.

Nina Ulrich — Head Preschool Teacher
Nina started  working at the learning center in 2012 as a substitute teacher. After serving in an assistant teacher role, Nina moved into the head preschool teacher position in 2015. Nina has been married for 27 years and has two children of her own.

Kary Best — Toddler Teacher Assisant
Kary has a Bachelor's in Elementary Education from the University of Vermont. She has worked with young children in Vermont, Iowa, Illinois and South Dakota. She has been at the learning center since 2014 and loves working with toddlers because they are loving, funny and full of energy.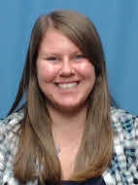 Courtney Olawsky — Preschool Assistant Teacher
Courtney began as a student employee at the learning center in 2013. She graduated from Augustana in 2017 with a degree in Elementary Education. After graduation she began working at the learning center permanently. She continues to enjoy watching the children learn and grow.
Contact Information
The Campus Learning Center for Children is located adjacent to the campus at Our Savior's Lutheran Church at 909 West 33rd Street.
For information about enrollment and rates, email Judy Knadel at jknadel@augie.edu or phone: 605.274.4701.
---
Notice of Nondiscrimination:
Augustana adheres to all federal and state civil rights laws banning discrimination in institutions of higher education.
Augustana is committed to providing equal access to and participation in employment opportunities and in programs and services, without regard to race, color, religion, creed, sex, pregnancy, sexual orientation, gender identity, genetic information, national origin, ancestry, age, veteran status, or disability. Augustana complies with Title IX of the Education Amendments of 1972, Title VII of the Civil Rights Act, the Americans with Disabilities Act, the Rehabilitation Act, and other applicable laws providing for nondiscrimination against all individuals. Augustana will provide reasonable accommodations for known disabilities to the extent required by law.
This policy covers nondiscrimination in employment and in access to educational opportunities. Therefore, any member of the campus community, guest or visitor who acts to deny, deprive or limit the educational, employment, residential and/or social access, benefits and/or opportunities of any member of the campus community on the basis of their actual or perceived membership in the protected classes listed above is in violation of Augustana policy on nondiscrimination. When brought to the attention of Augustana, any such discrimination will be appropriately remedied by Augustana according to the procedures below.  This Policy is not intended to create a contract between Augustana University and any other person.
Inquiries or concerns should be directed to: Beth Elam, Title IX Coordinator & Assistant Dean of Students, Dean of Students Office — Edith Mortenson Center #116, 605.274.4124, belam@augie.edu, www.augie.edu/titleix