Gift Shop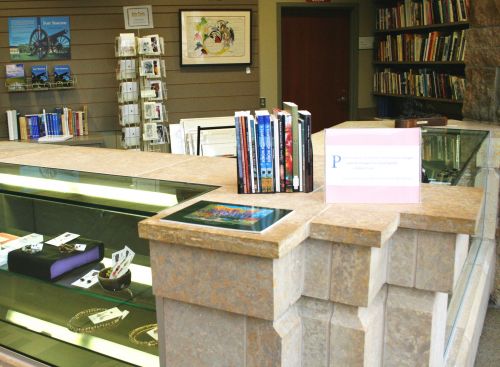 The Center for Western Studies Gift Shop is a wonderful place to find one-of-a-kind artwork and jewelry from regional artisans. The Gift Shop also features CWS Publications, specialty books, and more.
If you would like to purchase a CWS Publication but are not able to visit our gift shop you can submit your order by email or over the phone at 605.274.4007.
Gift Shop Hours:
Monday-Friday from 8 a.m.-5 p.m.
Saturday from 10 a.m.-2 p.m.
2013 Holiday Deal
Stop in for a 15% discount on all items in the CWS Gift Shop now through January 1, 2014. CWS Members receive their additional discount benefit!
Check out our selection of books, note cards, and jewelry pieces! Artists featured in the CWS Gift Shop include:
Genevieve Echols
Brian Szabo