Annual Report
The State of the College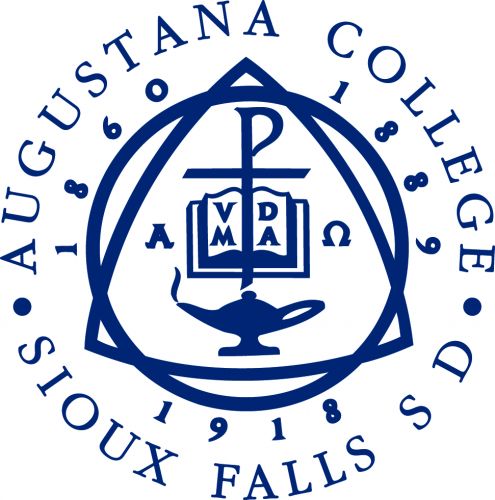 In the 2012-2013 Impact Report, we celebrate the generosity of our many alumni and friends who have invested in Augustana through their charitable giving during our last fiscal year (August 1, 2012, through July 31, 2013).
Your efforts to "pay it forward" will live on for generations through countless students who will come to our campus to explore and discover important concepts in order to create an even better world tomorrow.
Thank you! We hope you will continue to invest in Augustana.
To support Augustana through financial gifting, visit www.augielink.com/gift or contact the Office of Advancement at 605.274.5521 or 800.727.2844 or development@augie.edu.
---
Message from Bob Preloger
Vice President for Advancement
View the Impact Report
During the fall semester, 557 students, recipients of Augustana's Endowed and Annual Scholarships, have written notes and letters of thanks to the donors of their awards. As a development officer, I and my colleagues are always inspired by the expressions of gratitude that are articulated by our students. We do our best to say "thanks for your support," yet it pales in comparison to the stories of thanksgiving our students share with generous alumni and friends who fund these scholarships.
A letter in this report from Courtney Storm, class of 2015, addressed to Deb '77 and Lowell '80 Stortz, is just one example. As Augustana rounds out her 153 rd year, she continues to fulfill her mission of providing students like Courtney, who come from small towns and big cities all over the globe, with an education of enduring worth.
For the fall semester, our campus has been home to our largest-ever class of international students — 140 students from 44 countries. These international students join our domestic students who hail from 30 states across the U.S. This coming January, Interim-2014, 102 students will travel to 17 countries around the world from Turkey to India to China, Israel, France and others, studying everything from culture to religion to architecture.
Last summer, 70 students participated in scientific research projects on- and off-campus through the College's Undergraduate Summer Research Program.
And, despite a still challenged economy, 98 percent of our 2012 graduates reported accepting a job related to their major or chosen field of study.
Augustana's 2012 fiscal year closed on July 31, 2013, with promising advancements: Annual giving closed at $9.65 million, the second highest on record, inclusive of gifts to the Endowment, scholarships, the Augustana Fund, Center for Western Studies, Library Associates, the Performing and Visual Arts, the Augustana Athletic Club, the Science Center Project and many other important College initiatives. As a result, the $120 million Momentum Augustana Campaign, the largest fundraising effort in the history of the College, made significant strides as a result. Since August 1, 2007, nearly $100 million in cash, pledges and deferred gifts had been received by the end of the fiscal year.
Yet, it's important to note that none of these achievements would have been possible without the support of many who value the College's mission.
In this report, we celebrate the generosity of nearly 5,300 individuals and family units, made up of alumni, parents, friends and many current and former Augustana faculty and staff who have invested in the College through their charitable giving during this past fiscal year and are identified in the pages that follow.
This expression of "paying it forward" serves as an example for all of us and our current students, whom we hope will one day help make it possible for the next generation of Augustana students to explore and discover important ideas and concepts in order to create an even better world.
We are honored, humbled and grateful for your generosity and we remain hopeful that you will continue to think prayerfully about ways in which you can continue to support the important mission and vision of our Augustana. From the bottom of our hearts, thank you; God bless your new year.
Bob Preloger
Vice President for Advancement