IPO Staff
IPO staff welcome the opportunity to assist you in making your decision to attend Augustana or study abroad and are experts in student visas, financial support and more. 
 

Donn Grinager
Director of International Programs
donn.grinager@augie.edu
Donn Grinager, Director of International Programs earned his bachelor's degree at Dakota Wesleyan University in 1984. Upon graduation, Donn was a member of the Peace Corps and served in Nepal. After earning a master's degree in religion, he participated in the Japan Exchange Teaching Program between 1989-1991. He has been at Augustana in his current role since 1992.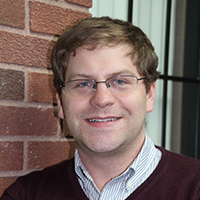 Philip Mulder
Assistant Director of International Admission
philip.mulder@augie.edu
 
Philip earned his B.A. degree in government and international affairs from Augustana in 2010. He then started working in higher-education at United International College – a new liberal arts cooperation between Hong Kong Baptist University and Beijing Normal University in Zhuhai, China. There he lectured academic and general English courses for five years. Besides lecturing, Philip also examined for the British Council and trained local teachers. His world travels include more than 12 countries with a focus on China, having explored over 20 provinces and major municipalities there. His international experience continues to develop back at Augustana University, where he joined the IPO staff in 2015.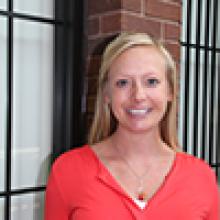 Erin Kane
Assistant Director, Study Abroad Advisor
erin.kane@augie.edu
605.274.4017
Erin earned her Bachelor's degree in Human Development and Family Studies from Iowa State University in 2004. She completed her Master's in School Counseling from South Dakota State University in 2007. For five years, Erin worked as an elementary school counselor in Dell Rapids, S.D. In 2012, she joined the International Programs Office. Erin has studied abroad as an undergraduate in Australia and France. She continues to travel and enjoys learning about culture.