10th Annual Lighting the Way Autism Conference
Join us for the 10th annual conference June 8-9 and autism walk on June 10.
Registration is SOLD OUT.
---
About the 2017 Conference
The $100 registration fee includes meals, breaks and handouts.
View the full schedule as part of the booklet (.pdf document).
Limited parent scholarships available — contact SD Parent Connection at sdpc@sdparent.org.
One college credit hour (at $50) and CEU certificates are available.
Contact Us — If you have questions or need further information about the conference.
2017 Keynote speakers:
Kari Dunn Buron
Kari Dunn Buron is a founding member of the Minnesota Autism Project and taught K-12 students on the autism spectrum for over 30 years. She developed an Autism Spectrum Disorders Certificate program for educators at Hamline University and is on the Advisory Board for the Autism Society of Trinidad and Tobago, Life College and the Autism Society of Minnesota.  
Dunn Buron is an accomplished author. She co-authored The Incredible 5-Point Scale (Revised Edition) and Social Behavior and Self-Management, and wrote When My Worries Get Too Big, Adalyn's Clare, A 5 Could Make Me Lose Control and A 5 is Against the Law! Her textbook for educators, Learners on the Autism Spectrum: Preparing Highly Qualified Educators, is an ASA literary award winner. Her most recent project is The Social Times Curriculum, a curriculum for teachers working with students who struggle with social understanding and challenging behavior. As part of a self-designed fellowship she spent a year working internationally with scientists and researchers in the area of neuroscience, social cognition, education and autism with a focus on challenging behaviors.
Michael John Carley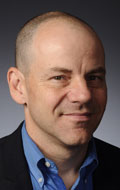 Michael John Carley is the founder and first executive director of GRASP, the largest organization composed of adults on the autism spectrum.
He was one of two people on the spectrum to address Congress in their first-ever hearings on autism, he has addressed the United Nations, and his articles have been published in magazines such as Autism Spectrum News, Autism Spectrum Quarterly, and Autism/Asperger Digest. He has a column with Huffington Post ("Autism Without Fear") and is author of several books (Asperger's From the Inside Out: A Supportive and Practical Guide for Anyone with Asperger's Syndrome, Unemployed on the Autism Spectrum, Why Am I Afraid of Sex? Building Sexual Confidence in the Autism Spectrum ... and Maybe Everyone Else, and The Last Memoir of Asperger's Syndrome). He has been featured in numerous articles and electronic media features, including the documentaries "On the Spectrum" and "Off the Rails."
Carley also sits on the Board of Directors of New York Collaborates for Autism, and the Advisory Boards of Gallop NYC, and C.H.A.S.E. Carley received his B.A. from Hampshire College, and his M.F.A. from Columbia University.
Eustacia Cutler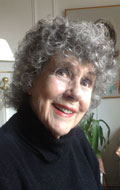 Eustacia Cutler, award-winning author and mother of animal behavioral scientist and autism advocate Temple Grandin, will speak via video conference. Cutler's book, "A Thorn in My Pocket," describes the challenges of raising an autistic child in the 1950s.
Cutler received her Bachelors degree in English from Harvard University. She has lead an interesting and fulfilled life as a singer, actress, writer and mother of four. One of Cutler's children, Temple Grandin, has high functioning autism. She has used her experiences with autism to write past television productions, such as: The Innocents, The Disquieted and Teachers Guides to Television, a production of NBC-TV. In addition Cutler has integrated her creative theatrical knowledge to write Lydia and Secret. Eustacia is affiliated with the Dramatics Guild, Actors Equity Association, The League of Professional Theatre Women/NY, and the New York Coalition of Professional Women in the Arts and Media. Cutler continues to write and had dedicated a vast amount of energy into writing and sharing her personal experiences with her daughter's autism. She tours all over the world speaking at conferences on the subject of autism. Cutler resides in New York City.
---
Lighting the Way Autism Walk
Saturday, June 10
9-11 a.m.
Meet at Commons Circle, near Morrison Commons on Augustana's campus.
The focus of the Lighting the Way Autism Walk is to raise awareness and connect families with each other and local resources. For more information, contact Dr. Julie Ashworth at 605.929.0031 or ashworth@augie.edu.