Augustana Crowns King and Queen at 2020 Viking Days Coronation
Audrey Cope and Layne Symington '21 were crowned the 2020 Viking Days Queen and King at Coronation, in the Elmen Center, on Monday, October 5. Due to restrictions related to COVID-19, the event was closed to the public and livestreamed on social media. 
Cope is double majoring in government and international affairs and French, with a minor in political philosophy. The Rapid City native is the former vice president of the Augustana Student Association (ASA), 2020 Covenant Award Recipient and 2020 Truman Scholar Award Winner. She has also been involved in Chapel staff, Catholic Campus Ministry, Welcome Week as a Viking Guide, and is an Admission Student Ambassador. Her favorite spot on campus is walking through Heritage Park in the summer when the flowers are in bloom. A fun fact about Cope is that she loves finding new places to watch the sun rise.
Symington, who grew up in Brandon, South Dakota, is triple majoring in German, all-grades education, as well as international studies, with a minor in history. Throughout his time at Augustana, he has been involved in percussion ensemble, band, German Conversation Table, Luther House Bible Study, Welcome Week Committee, as a lifeguard at the Elmen Center, hydrofit instructor and a Viking Guide. Some fun facts about Symington include he can do a plank without his feet touching the ground, he was born in Canada (dual citizenship) and this is not his first time receiving the title of King. Symington was named Brandon Valley High School's King at its Coronation in 2016.
After being crowned, Symington said, "I would just like to thank all of my friends, family and Augustana staff who have made the past four years at Augie exceptional. I feel truly honored to be a part of this Augie tradition and the Augustana community, and I wouldn't be here without you all. Thank you for all of the hard work that the Viking Days Committee has done, this week has been absolutely amazing. Thanks again, Audrey and I are truly grateful for this experience, and we all hope that you have a great rest of Viking Days and rest of the school year."
Other members of the 2020 Royal Court include:
Mason Blue '21
, Sioux Falls
Hannah DeWild '21, 
Spirit Lake, Iowa
Claire Eiswirth '21
, Bloomington, Minnesota
Hunter Lipinski
 '22, Sioux Falls
Hailey Nold
 '21, Sioux Falls
Katie Orton '21
, St. Louis Park, Minnesota
Jack Talcott
 '20, Brandon, South Dakota
Cole Tessendorf
 '21, Columbus, Nebraska
Viking Days 2020 continues throughout the week. View the full schedule.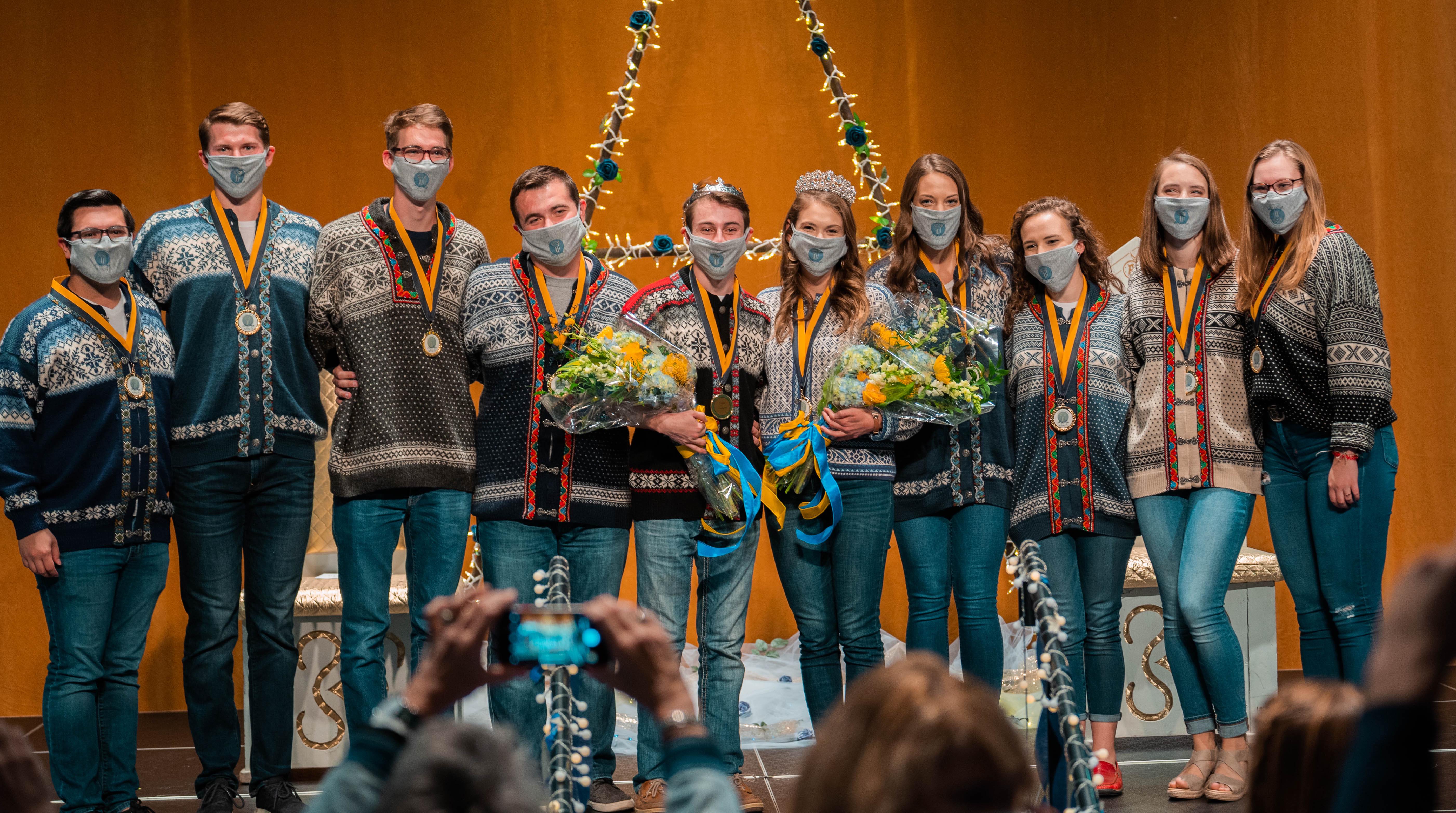 ---
Event Questions: Contact Viking Days.
Media Inquiries: Contact Jill Wilson, public relations and communications strategist.