Augustana Student Organization Continues Tradition of Community and Service with Teen Town
Augustana Serving and Learning Together (SALT) has announced that it is teaming up this year with the Salvation Army to once again provide Christmas gifts for children in the Sioux Falls area.
While the Salvation Army's Toy Town provides children in low-income families with gifts during the holiday season, once a child turns 13 years old, families no longer qualify for these services. In order to serve the needs of families with teenagers, the student-led volunteer organization helped form Teen Town in 2012.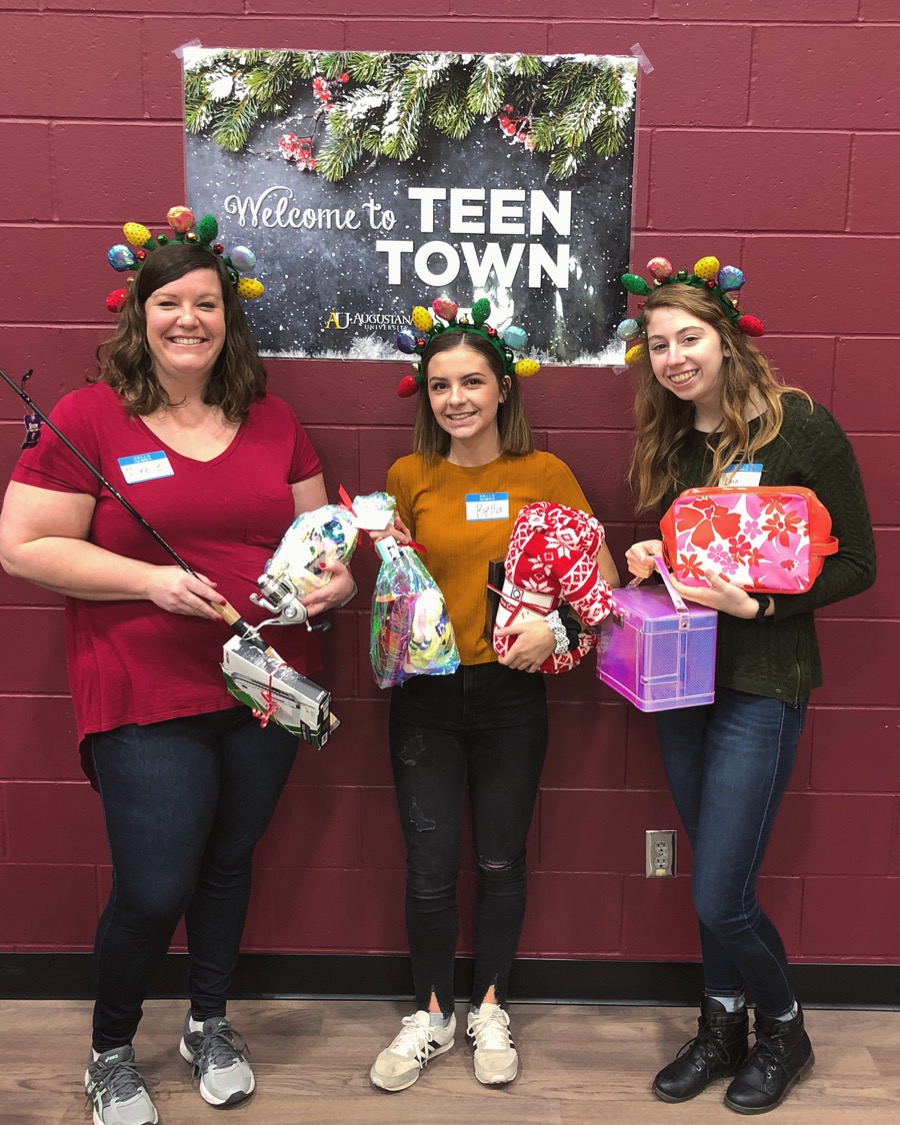 In 2019, honoring Augustana's commitment to its core values of community and service, Teen Town was able to provide gifts to more than 500 teens in the Sioux Falls area.
Teen Town Co-Chair Kinzie Gullikson '23 said, "Because of this year's pandemic, the holidays may be especially hard for families. We cannot wait to see how the Sioux Falls community
comes together to ensure all kids receive gifts this holiday season."
"The best time of the year is Christmas, so why not give your very best to a teen in need," added Co-Chair Ari Forcelle '22.
Teen Town provides both the Augustana and Sioux Falls community with the opportunity to sponsor a teen by purchasing a gift or submitting a monetary donation to SALT. Thanks to the generosity of others, parents will have the opportunity to choose a $25 gift for their teenager, as well as for their younger children. 
Gifts can be dropped off at Augustana's Department of Campus Safety desk, located on the first floor of the Morrison Commons. Donations can also be made online at augie.edu/teentown. SALT encourages all to donate by Friday, October 30, which is earlier than usual because of Augustana's adjusted 2020-21 Academic Calendar due to COVID-19.