Augustana Students Win Big at PRSSA Student Classics Awards
Augustana PRSSA
(Public Relations Student Society of America) were big winners again at the 17th Annual Minnesota PRSSA Student Classics Awards. The Student Classics Awards are presented annually to college students in Minnesota, North Dakota, South Dakota and Wisconsin who have successfully demonstrated exemplary skill and creativity within the communications, public relations, marketing and advertising industries.Students submit work and PR professional determine whether it is worthy for inclusion as a finalist. Augustana had six finalists this year and two went on to win.  
PR Campaign: #SEEUS Movement*: Leah Blom, Augustana University
Personal Branding/Portfolio: Megan Lindely Online Portfolio: Megan Lindely, Augustana University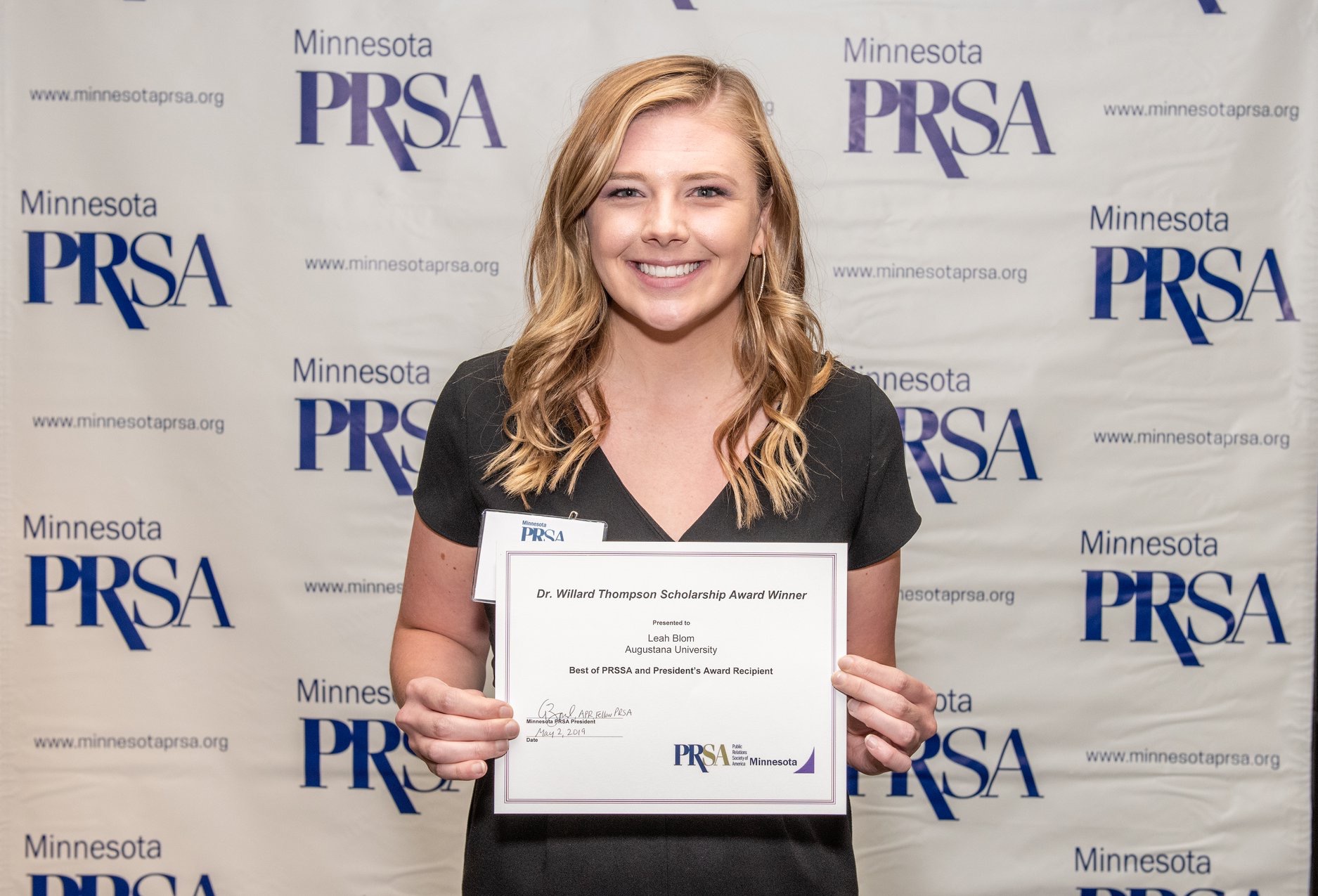 In addition, Leah Blom won the
Dr. Willard Thompson Scholarship
"Best of PRSSA" award which gives a $2000 scholarship and a year's free membership in PRSA.
Students visited a variety of PR firms, organizations and participated in an Augustana Alumni networking event while in the Cities. PRSSA is an award-winning, nationally affiliated PR student group.
Dr. Michael Nitz
is the faculty advisor for the student organization. 
*A special thank you to Courtney Place, Augustana volleyball player who founded the
#SEEUS Movement
.
---
Katie LeBrun
Public Relations and Communications Strategist
605.274.5526